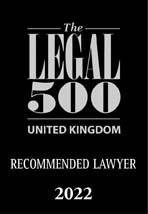 Robert Skone James
Of Counsel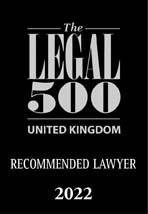 Robert specialises in handling the protection of inventions in the IT and Engineering fields. He appears regularly before the EPO Opposition Divisions and Boards of Appeal and has also appeared before the EPO Enlarged Board of Appeal.  He is a UK Higher Courts Litigator.  Robert stood down from the partnership after 44 years at the end of 2021 and now concentrates on an Of Counsel role working on post grant contentious matters.
He works primarily with large multi-national companies in the UK and US and also several leading Japanese companies.  Clients include the world's largest private manufacturer of banknotes, a major US cloud computing supplier, one of the most well-known names in the copying industry, and a leading manufacturer of product handling machinery.
Robert has developed an international reputation advising companies in the UK and overseas on how best to protect and exploit their IP. He is often asked for second opinions on high profile patent issues and to take on cases post grant at the European Patent Office. He regularly appears at the EPO before the various opposition and appeal boards and, on a number of occasions, before the Enlarged Board of Appeal. In the UK, he has been involved in several major patent litigation matters while also coordinating multi-jurisdictional litigation within Europe. Recently he helped negotiate a substantial royalty payment to one of his clients under a key patent.
Robert enjoys listening to classical music and when time allows playing his violin in local music groups.
He handles work covering a wide variety of technology areas, generally with a basis in IT and Engineering. Areas of particular expertise include:
telecommunications including mobile telephony and networks
computer hardware and software
image processing
database structures and applications
document security
anti-counterfeiting devices
holography
printing
undersea surveying techniques
welding and other joining technologies.
He spends most time handling post grant matters including:
representing clients before the EPO Opposition Divisions and Boards of Appeal
advising on freedom to operate
strategic advise on exploiting intellectual property
assisting in litigation before the UK courts
coordinating multi-jurisdictional disputes.
European Patent Attorney
European Patent Institute (EPI)
Robert graduated with a Master's degree in Natural Sciences, specialising in physics, from Cambridge University.
He joined GJE after graduating in 1977 and became a Partner in 1985. Robert retired from the Partnership at the end of 2021, and is now Of Counsel.