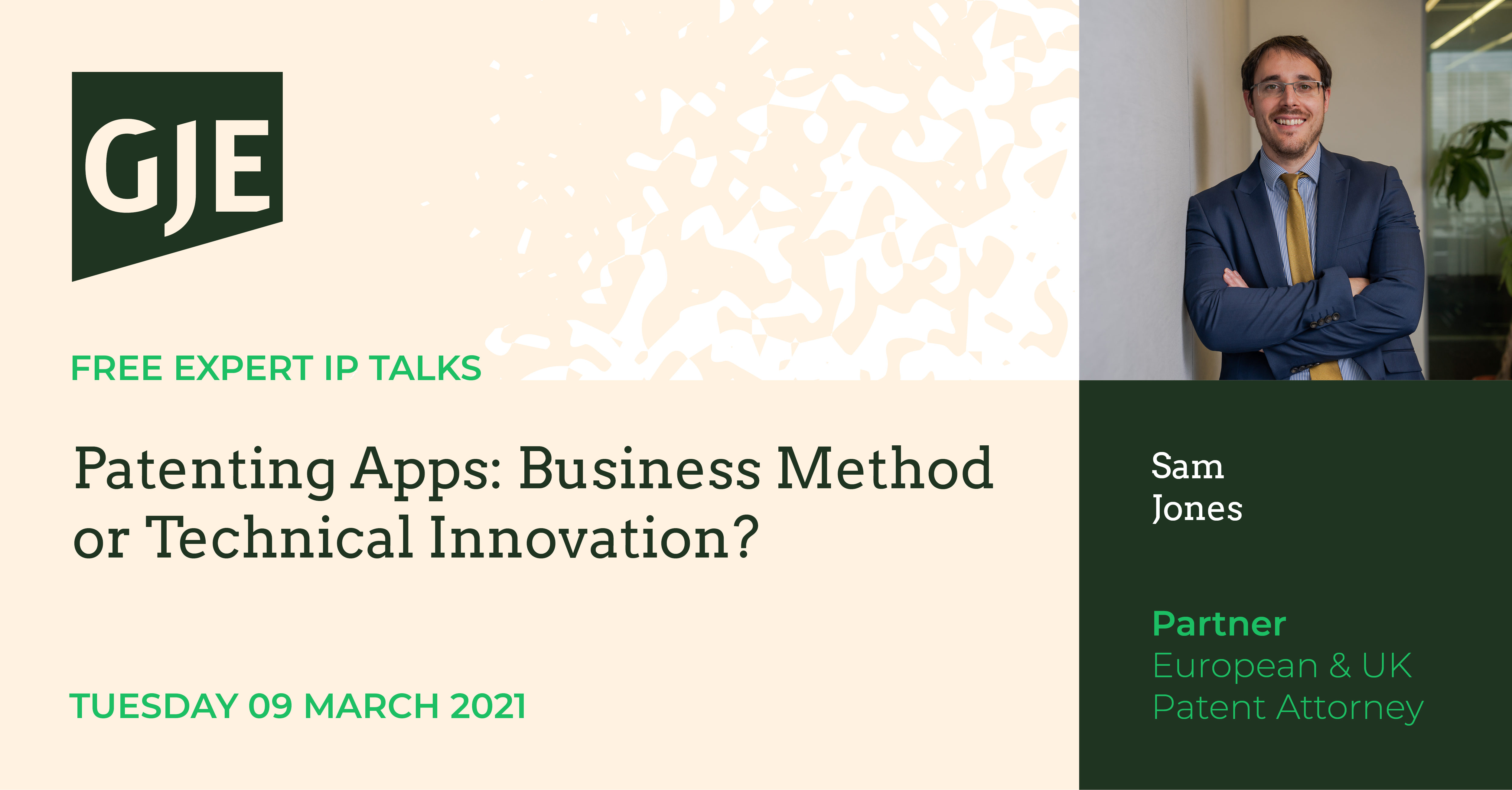 Tuesday 9th March 2021, 2:00pm (London UK – GMT) 45mins
What will the talk cover?
Apps are a ubiquitous part of modern life.  From appliance companion apps that allow you to check in on your washing machine right the way through to Healthtech apps that check in on you, it is clear that apps cover a huge variety of technological areas.
It is an often-expressed view that apps are not patentable in the UK and Europe, but this is not a general rule.  While it is true that additional hurdles exist when patenting an app, in some cases this is possible.  Identifying these situations is key in avoiding loss of the opportunity to seek a patent covering some aspect of the app and/or its supporting platform.
This webinar will explore the fundamental question to be answered when looking to patent an app: does the app meet the requirements for technicality laid down by the European Patent Office? A particular focus will be placed on the differentiation between a non-technical 'business method' innovation and a 'technical invention', only the latter of which is patentable.
We will also look at those areas of the app development process where patentable inventions are more likely to be produced and discuss how to include an innovation capture element within your app development program so as not to miss these opportunities.
Who will be speaking?
Sam Jones is a partner at GJE specialising in the patent protection of computer-implemented inventions in Europe.  Sam works with a wide range of clients from small start-ups and individual inventors to multinational corporations in the UK and Europe.  He drafts and prosecutes European, UK and foreign patent applications, in addition to helping his clients obtain registered design protection.
A large bulk of Sam's work at GJE involves computer-implemented inventions, many of which encroach upon the borders of patentability.  Sam regularly speaks with start-ups that have developed an app as part of their offering and is experienced in identifying patentable aspects of such offerings.
Find out how GJE can support your Computer Technology business here
Read our thought leadership articles for the Computer Technology sector here