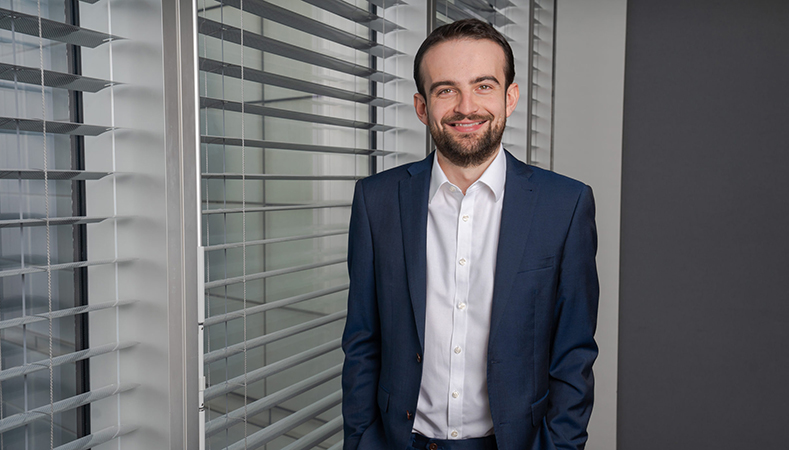 Before GJE…
I was studying for a Master's in Chemistry at Oxford University; it was in my final year that I realised while I love learning about chemistry I didn't want to pursue research or academia as a career. I'd heard about the patent profession a few years ago, and after researching it in more detail I discovered it would allow me to pursue many of my interests and put to use what I already knew, while also allowing me to develop many new skills.
What attracted you to the firm?
When I was applying for trainee positions I wanted to work for a world-leading firm where I'd be exposed to a variety of work and have the best opportunities to develop my career. I was also looking for somewhere that understood the importance of a good work-life balance so that I could enjoy the other aspects of my life too. Since joining the firm, it hasn't disappointed on either count!
Since joining GJE in September 2017, what have you been in involved with?
GJE provides a variety of training during your first few weeks at the firm which certainly helps with getting to grips with the job. I've also had plenty of time to get involved in a variety of work involving the prosecution of patents for a range of companies and technologies. While at first this can seem daunting, it's very rewarding work and it's amazing how fast you learn.
What is your impression of the firm's culture?
While working at GJE you're surrounded by people that are not only extremely professional and talented, but also very friendly and always happy to answer any questions. Though I have only been at the firm a matter of weeks, it is immediately obvious that the culture here is very supportive, and everything feels very much a team effort.
Do you have any tips for other graduates looking to apply?
My advice to anyone interested in joining GJE is to try and speak to as many people in the profession as possible so that you have a good idea of what the job entails. This will really help with applications for trainee positions.
Tell us a fun fact about you!
You probably wouldn't guess by looking at me that when I was younger I fought in the Karate World Championship. You probably would guess I didn't win…