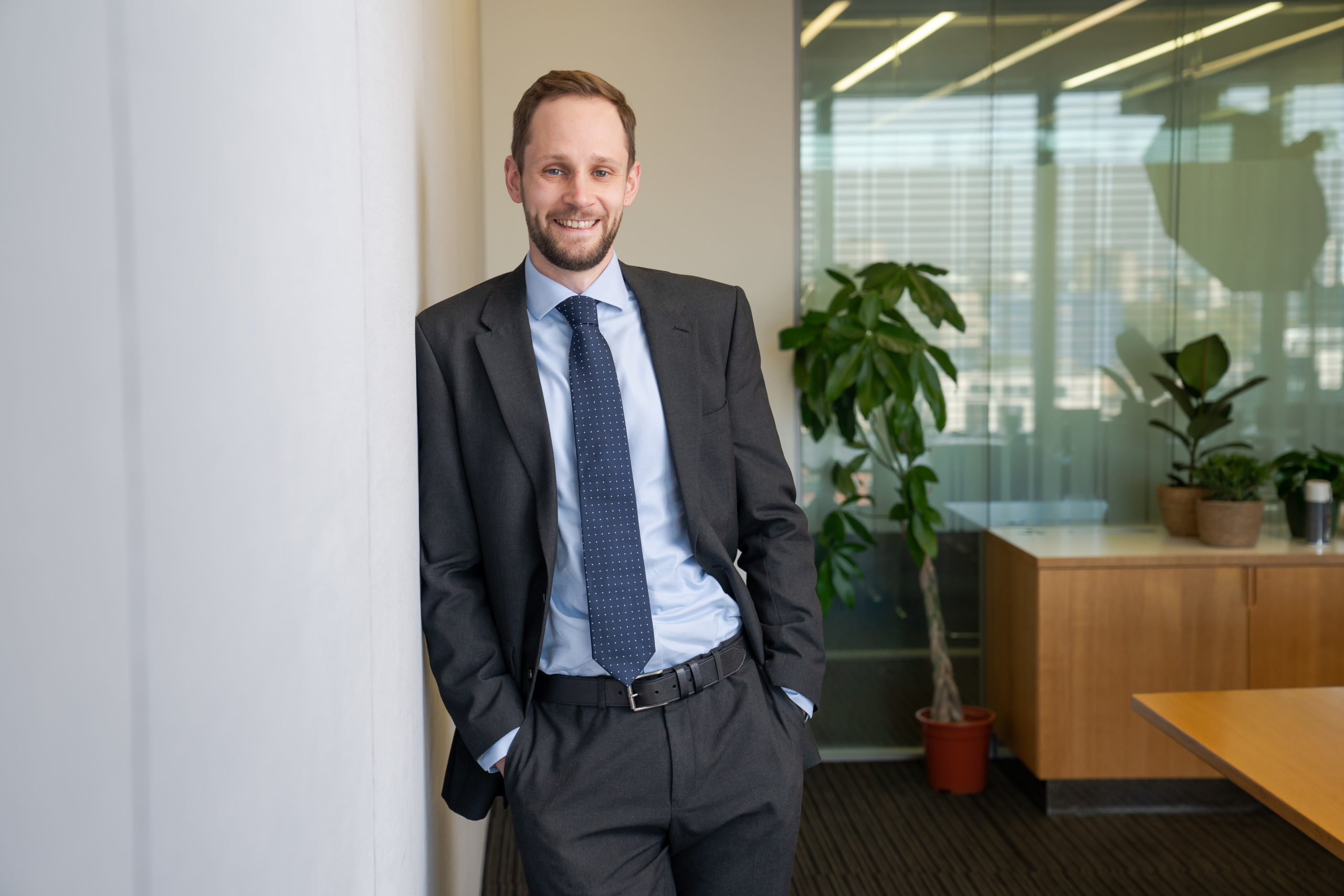 Before GJE…
As an undergraduate, I studied Physics at the University of Surrey, followed by an MSc in Nanotechnology and Nanoelectronic Devices. I then went on to do a PhD in Materials Science at Imperial College London. After my PhD, I worked as a post-doctoral research associate at Imperial College London. During my time there, I worked on an invention that became the subject of some patent applications. This caused me to research the patent profession, and it really appealed to me. It meant that I could get involved in a variety of different projects rather than specialising in one particular area.
Why choose GJE?
I originally started my career at another private practice firm in London. GJE approached me about a role, and after meeting with Michael Lord and Peter Arrowsmith, I decided to move to GJE. One of the deciding factors for me was that GJE provides structured training with plenty of tutorials and help from attorneys who have recently passed their exams as well as from more experienced attorneys. There is also a very sociable aspect to the firm with plenty of social events, and I really enjoyed meeting other trainees as part of the interview process.
What does your role involve?
I am a Chartered & European Patent Attorney who works with clients over a variety of different subject areas across the electronics, engineering and software industries. My work involves drafting and prosecuting UK and European patent applications, managing client portfolios, providing strategic IP advice to clients, FTO analysis and attending EPO hearings. I get a lot of direct client interaction, which isn't something that you get at all private practice firms.
What would you advise to those applying for a position within patents?
Client care is an important value at GJE. If you can show that you can provide a great level of client service, then this will stand you in good stead during your interview.