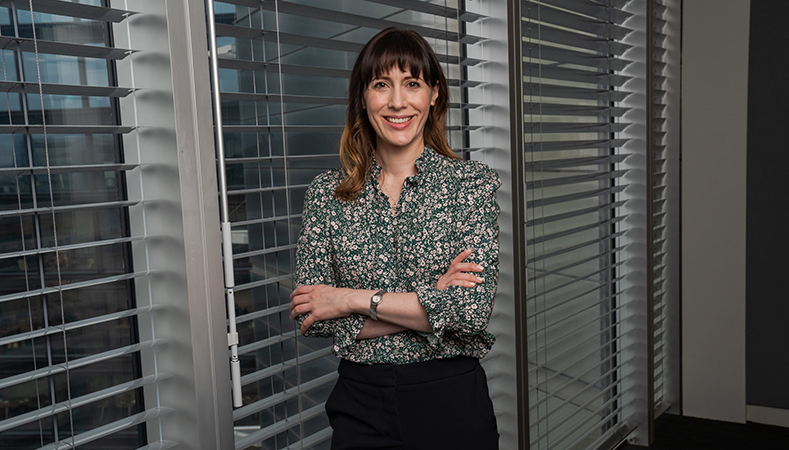 Before GJE…
I joined GJE straight after completing my MSci degree, which was in Natural Sciences at Cambridge. I chose Materials Science and Metallurgy for the last two years of my degree because I enjoyed the wide range of subjects it covered, and its more "applied" nature appealed to me.
What attracted you to GJE?
I met some of the GJE team at a careers fair in my last year of university. I had already been looking into becoming a patent attorney and meeting them helped answer a lot of questions about what the job entails – plus I could see that we were going to get on! Sure enough, I found the firm to be friendly, open, supportive and engaging, and 19 years on I'm really pleased to say it remains that way despite having about doubled in size.
What are your responsibilities?
I have responsibility for my own practice, helping my clients secure patent and design protection for their ideas and also assisting them with IP issues more generally. I also help train our new starters and part-qualified attorneys, which I really enjoy, not least because it's always a good test of my own skills! As a Partner, I'm also taking on more responsibility for aspects of how the firm is run – my particular focus is on people development and training.
What have been your most memorable moments at GJE?
One of the most challenging aspects of my job is to oppose other parties' patents on behalf of our clients and to defend our clients' patents against similar attacks. These cases usually culminate in a hearing at the EPO in Munich where each side presents their case – several of these events spring to mind but probably the most memorable was a marathon two-day long hearing. I have never been so pleased to win – and I definitely won't forget the look on the face of the other side's representative!
Aside from "work" work, I also chair the firm's Diversity and Inclusion Group. As a group we have done some great work and I am especially pleased about our partnership with the Sutton Trust. I also had the pleasure of chairing the firm's social committee for three years which produced a lot of memorable moments – highlights include: serving up pizza/ice-cream/angel delight/cocktails to the entire firm, persuading everyone to don fancy dress repeatedly (the 80s were recreated particularly accurately!), tackling a solidified chocolate fountain (and winning), and trekking 20km along the Thames for charity.
What advice would you give to someone looking to join the firm?
Well, if you're looking to hide away working on your own in an office and never speak to anyone, this is probably not the place for you! If on the other hand you're keen to be part of a team and get involved with all aspects of the firm, we'd love to meet you. All I'd say is be yourself – I'm pretty certain you'll fit in. Oh, and use spellcheck!
Tell us an interesting fact about you
I completed a year travelling round the world while continuing to work for GJE, remotely! I lived in 12 different cities, one month each, starting in Kuala Lumpur and finishing up in Buenos Aires, travelling with 74 other people as part of the Remote Year community. You can read more about Heather's Remote Year adventure on her blog https://expatandtea.wordpress.com/.