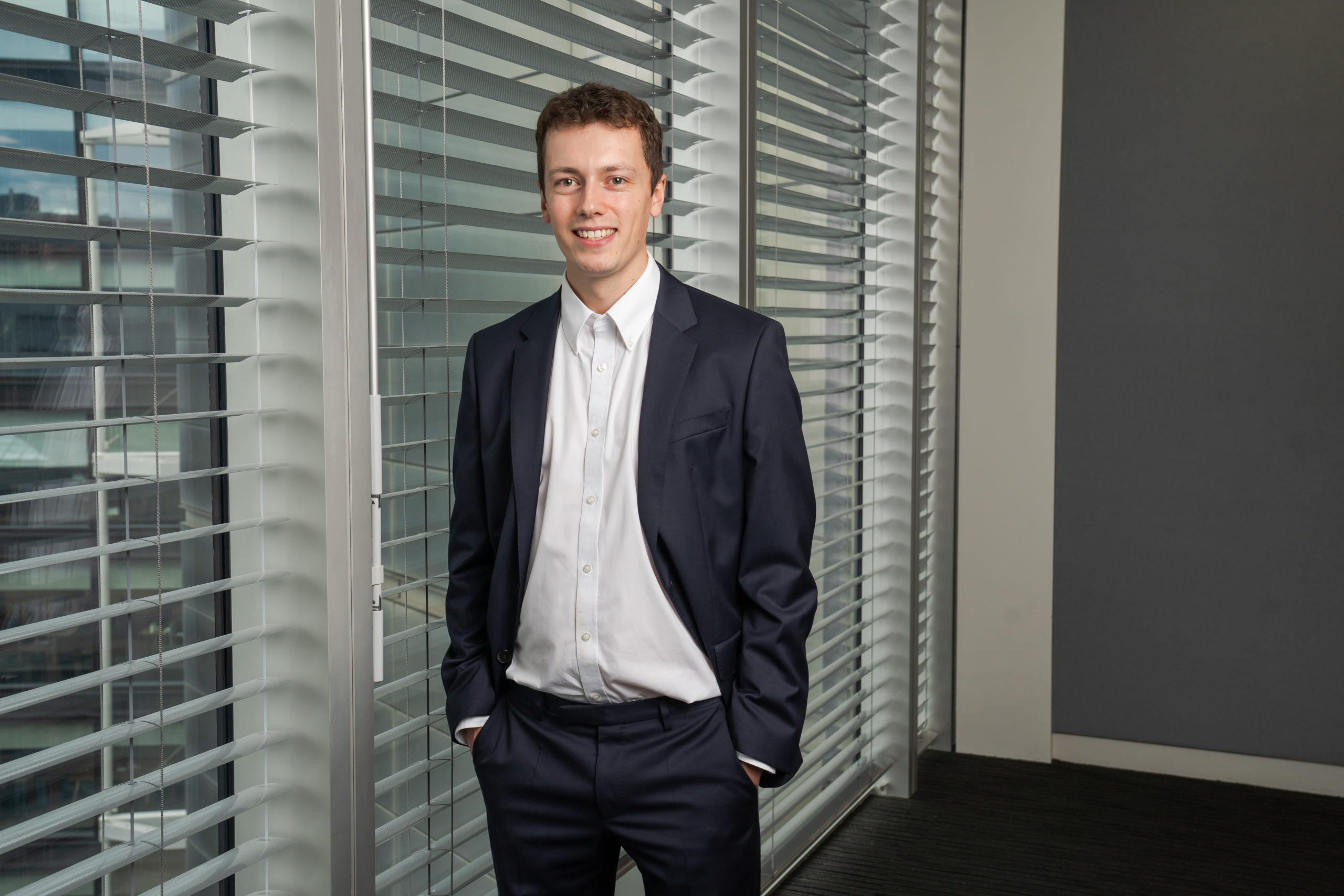 Before GJE…
Before joining GJE I had completed a Master's in Chemistry at Durham University, spending my final year working on a project for a multinational chemicals and materials company. I then lived in Madrid teaching English until COVID brutally put an end to everyone's fun. I first learned about patent law at a careers fair at university, where a conversation I had with a trainee patent attorney piqued my interest in the profession. From then on, I read more about the profession and reached out to multiple people in the industry, before deciding that patent law would be a good fit for me.
What attracted you to GJE?
As well as being one of Europe's top-ranked firms, GJE works with a huge variety of clients, which really appealed to me. Additionally, after reading Heather Scott's blog on her Remote Year from start to finish, I guessed that the people at the firm would be sociable and great to work with. I then really enjoyed the interview process, especially the opportunity to have an informal chat with current trainees, so when the offer came through it was a no-brainer!
Any tips for others applying to us?
Firstly, double and triple check your application for typos, spelling mistakes and grammar. Also, find out as much as you can about the job before applying and don't be afraid to reach out to people in the profession to discover more. Knowing what you're signing up for can really help you to stand out.
What have your first few months been like?
Despite starting entirely "online", I was immediately welcomed to the team and had the opportunity to meet everyone in countless virtual coffee breaks. As well as a formal training programme for new starters, I was given responsibility right from the start to work on my own cases with the guidance of my supervisor. Straight away I was working on a wide variety of inventions involving pharmaceuticals, battery technology and nanocrystals. It's a steep learning curve and the work is challenging, but it is also engaging and I've really enjoyed it.
Any highlights so far?
My personal work highlight from my first year has been working on my first opposition case. Instead of the "usual" job of trying to get a patent granted, we were trying to get someone else's patent revoked. It was fascinating to see the process from the other way around, and I learnt why every decision you make during prosecution of a patent can be crucial even after it's granted. Perhaps even more importantly, it has also been great to see the return of firm drinks in the office every month and, of course, the GJE pub quiz.
What would be your career plan B?
I always fancied myself as a football manager, but perhaps I was right not to follow this dream given my awful away record with Northampton Town on FM14. I enjoy teaching, so perhaps that would have been a better fit.