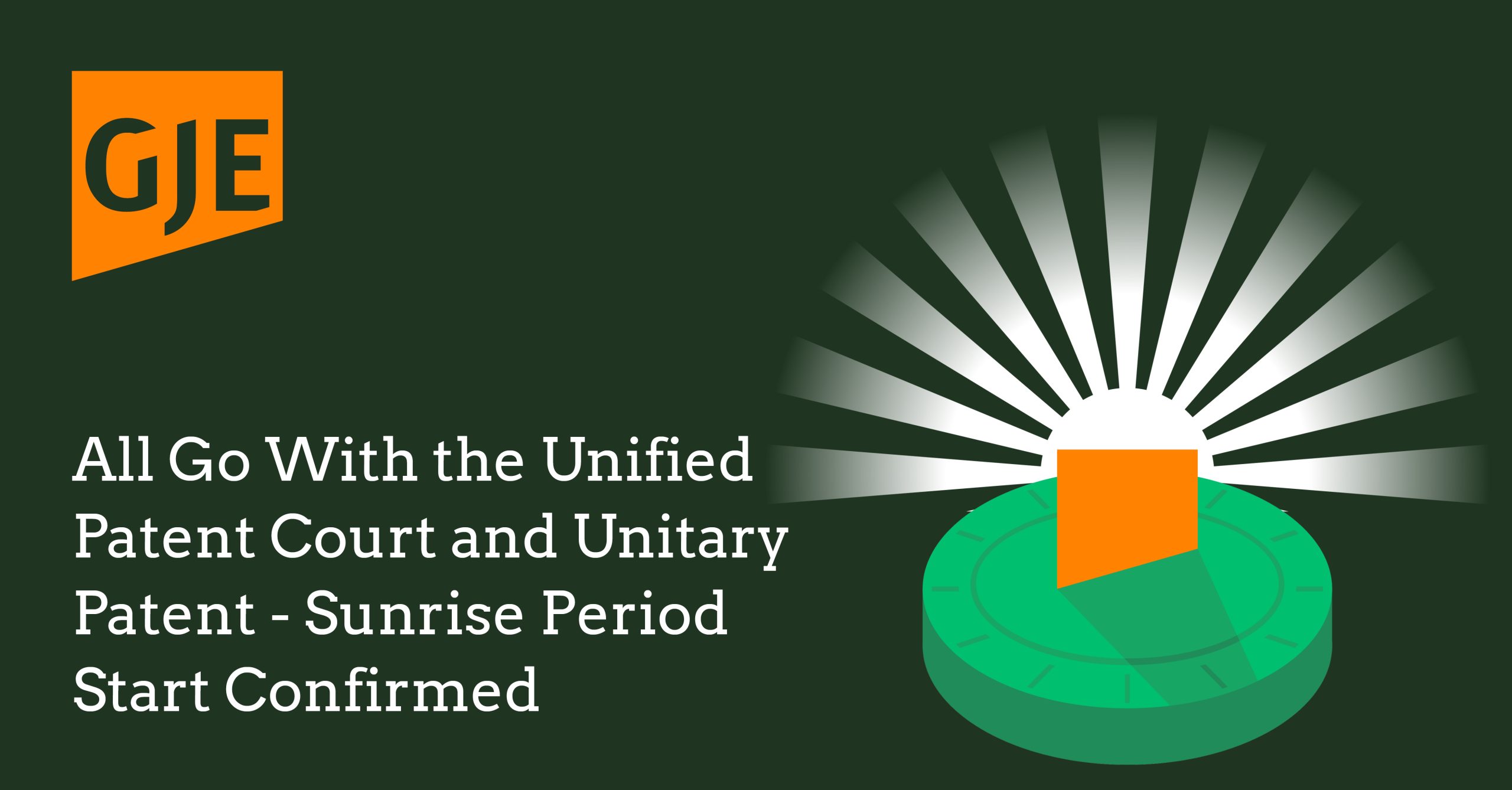 The full entry into force of the Unified Patent Court (UPC) and Unitary Patent (UP) system has been confirmed. The final step on what has been a long road has now been taken with Germany completing its ratification process. This means the UPC and UP systems will fully enter into force on 1 June 2023. This confirms the biggest change to European patent law in many years, as we explain on our website here, will now come into effect.
This also starts the UPC Sunrise Period allowing European patents along with corresponding SPCs and European patent applications that have been published to be opted out of the UPC jurisdiction. The UPC authorities have confirmed they will allow opt-out requests to be submitted from 1 March 2023.
Finally, the European Patent Office (EPO) Sunrise transitional measures allowing delayed grant or filing of early UP requests are already available. These provide the ability for applicants to slow the grant process just enough to allow a UP to be obtained from the first day the UP system enters into force fully.
If you have any questions on the matters addressed in this article, or on any other UPC and Unitary Patent matter, please email us at gje@gje.com, our UPC & UP FAQs or contact your usual GJE attorney.