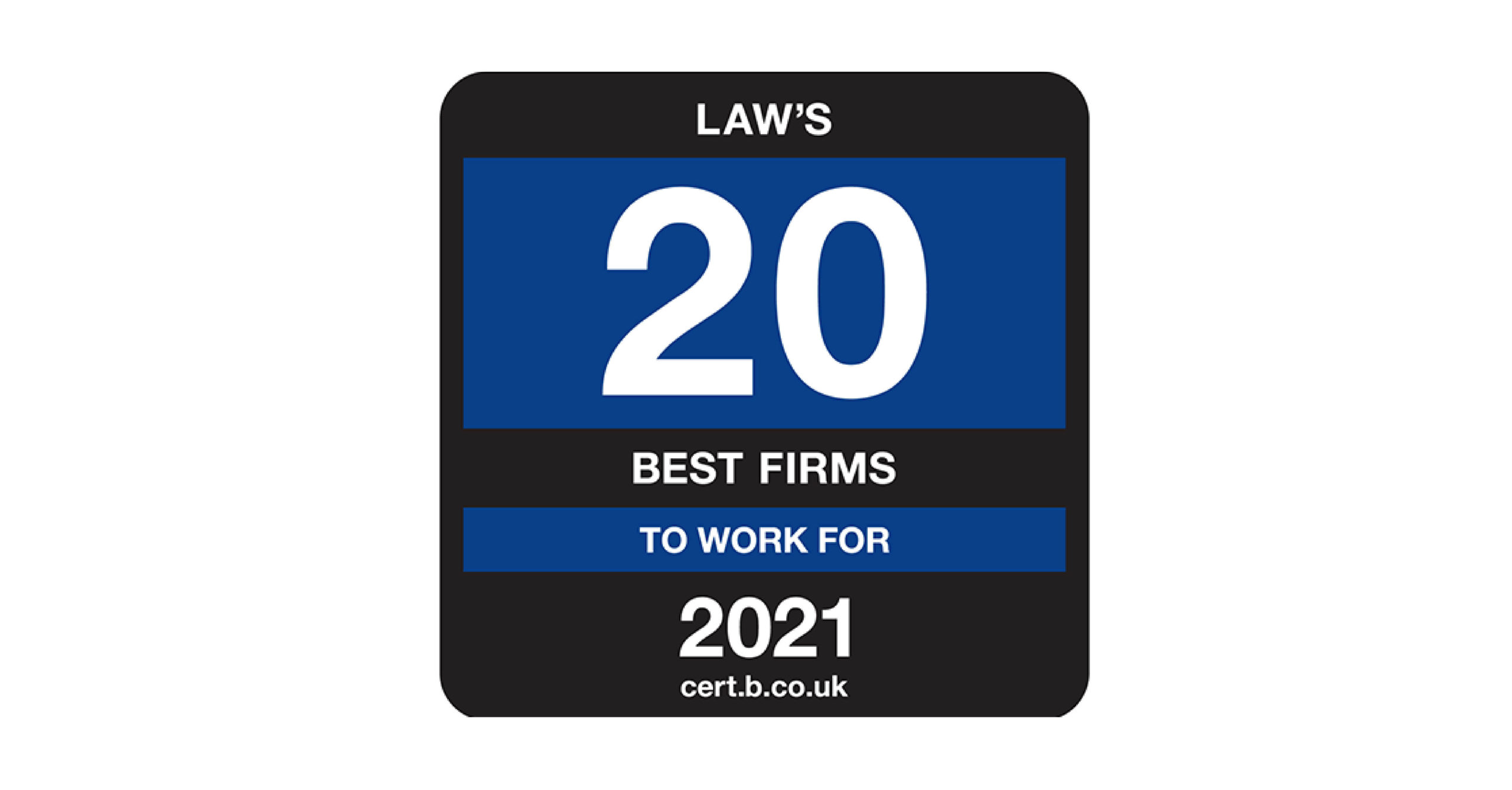 We are delighted to announce that Gill Jennings & Every has been ranked by Best Companies as one of the top 20 law firms to work for in the United Kingdom.
The award recognises our commitment to our staff and acknowledges their continued hard work. At GJE, we continue to foster a culture we are proud of.
Our industry-leading training for patent and trade mark attorneys goes beyond the industry norm by ensuring that our attorneys are not only technically brilliant, but also have the commercial acumen necessary to provide value to our clients beyond that which is traditionally expected.
In the last 12 months, we have adapted and extended our wellbeing programme to support our staff during the pandemic. As well as ensuring varied resources to support good mental health, we have had fun online with meditation sessions, yoga, nutrition advice, knitting, cookery demonstrations, and more; and we continue to listen to our staff and develop new ways to help them grow personally and professionally.
If you are considering a career in intellectual property, or if you are an experienced attorney seeking to future-proof your career by expanding your skillset beyond traditional filing and prosecution work, get in touch with us via careers@gje.com
You can view the full set of lists collated by Best Companies here.