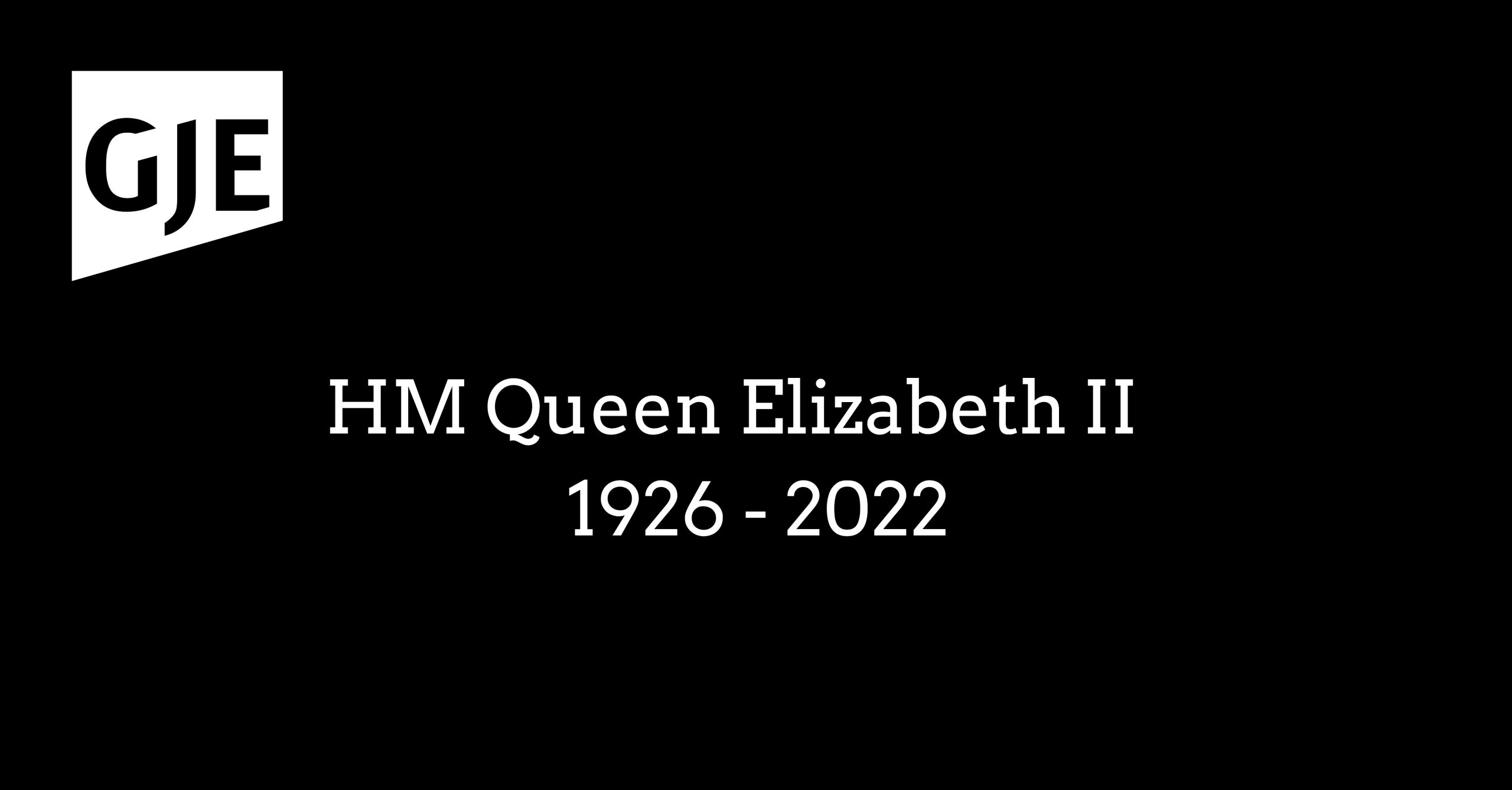 The GJE partnership and staff are deeply saddened by the death of Her Majesty Queen Elizabeth II.
Her Majesty was an extraordinary leader, who dedicated her life to service, and her loss will be felt deeply by many in the UK and around the world.
We extend our sincere condolences to members of the Royal Family and all those affected by her passing.