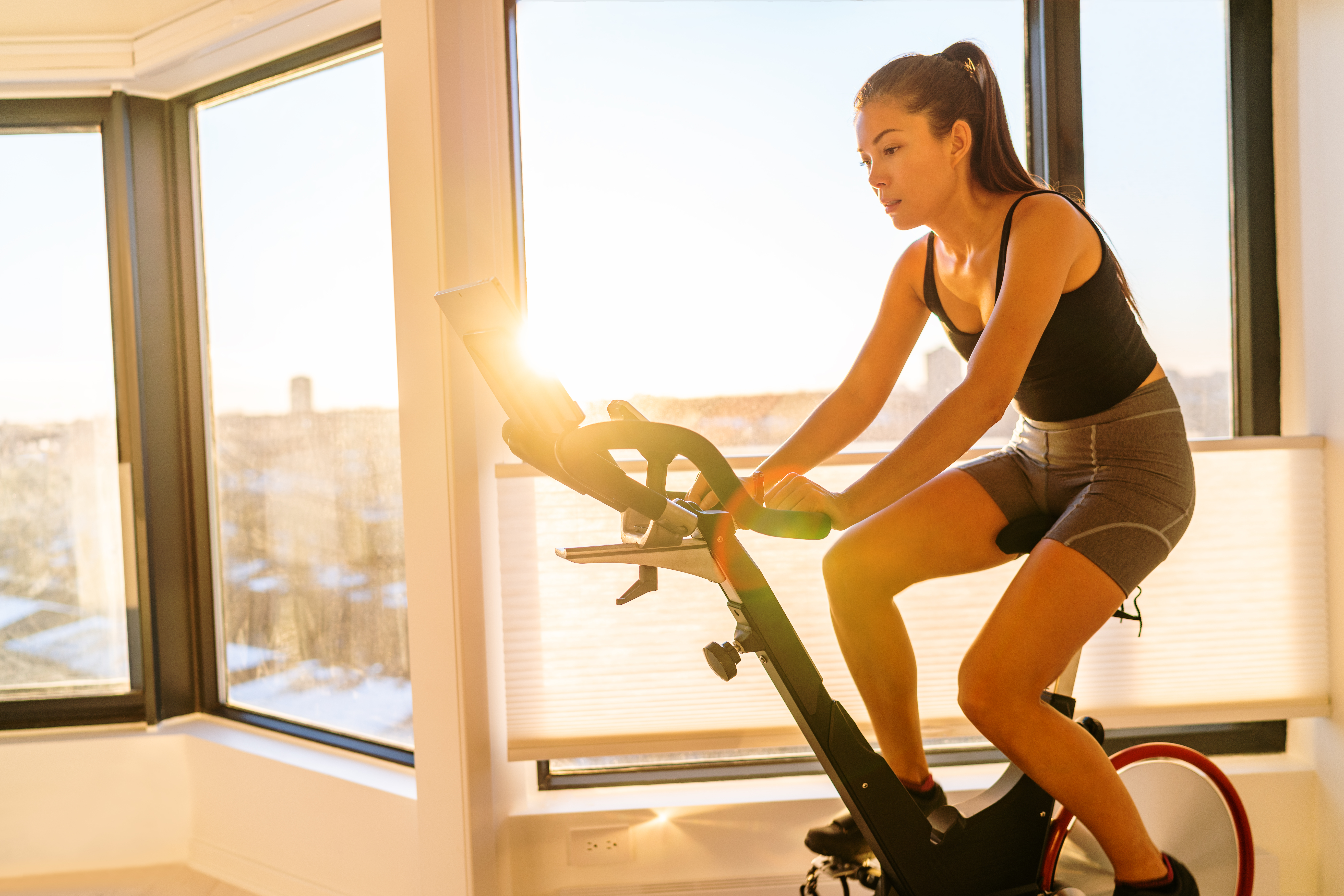 The lockdown imposed in the UK due to Covid-19 has led to unprecedented changes to our way of life, from adapting to working from home to not being able to visit loved ones. One important concern with such isolation is the effect that it can have on a person's mental health. It is well-known that mental health may be improved through exercise, and therefore during lockdown taking exercise may now be more important than ever.
Despite being allowed recently to leave the house for exercise more than once a day, and the gradual reopening of outdoor sporting places, many indoor exercise spaces remain closed. Indeed, many common forms of exercise, such as going to the gym or swimming, have not been accessible since lockdown began. As a result, many people are finding different ways to exercise, either at home or in their local green spaces.
The changes imposed by lockdown over the last few months will have undoubtedly led to increased uptake of "FitTech" targeted for use in and around the home or in local green spaces. Savvy Fit Tech companies will have patent protection in place to cover their innovative products, which is key for those companies both to distance themselves from, and stay ahead of, their competitors.
A FitTech product that has seen wide success in recent years is the fitness tracker, with Fitbit, Inc. being one of the most widely known manufacturers in the market. Its devices allow users to track their activity level throughout the day, providing a wealth of statistics on their level of activity against which they can measure their progress. Arguably, part of the success of Fitbit can be attributed to the barrier it built around its technology with its patent filings, which enable it to prevent unpermitted use of that technology. Indeed, Fitbit has an impressive patent portfolio with over 307 different families of patent applications and over 500 granted patents.
Lockdown will undoubtedly lead to a rise in the uptake of other, new types of lockdown-friendly FitTech. A quick look through some recent patent applications gives us an idea of what a couple of types of such FitTech may be:
SMART Exercise Machine Control
Many people will have been dusting off old indoor exercise bikes during lockdown. However, a company called Peloton has recently started to take a share of the market with its new wave of stationary exercise bikes and online exercise classes. A recent US patent application filed by Peloton for exercise machine controls (published towards the end of 2019) provides an insight on how these new type of bikes may function, in the near future. The patent application relates to enabling "a user to easily and accurately modify one or more parameters of an exercise machine while participating in an exercise class, and according to a control setting that is unique to the particular exercise class in which the user is participating". This is achieved through remotely recording audio and visuals of the instructor performing the exercise class with the instructor issuing commands during the class relating to a particular bike setting, such as the resistance of the belt or the incline. The captured video file can then be streamed to the user so that they can participate remotely in the exercise class. When watching the video, when the user arrives at the point of the video where the instructor issues a particular command, such as increase resistance or change of incline, this can be automatically executed on the user's bike. For those in lockdown craving the social interaction of a fitness class, the appeal of such FitTech is clearly apparent.
Sensor Insert for a Shoe
Turning now to running, NURVV Limited's timely US patent application for a Sensor Insert for a Shoe was published exactly two months before the UK went into lockdown. The sensor described in the patent application has "a plurality of pressure resistors which are arranged across the sensor insert in order to detect the pressure of the foot of a user wearing the shoe". By adding the sensor to the shoe, when carrying out running or other sorting activities, useful data can be determined on how the user is running. As outlined on NURVV's website, their in-foot sensor "measures the most important technique metrics to give you a complete picture of your running style – cadence, footstrike, step length, pronation and your left/right balance". Lockdown will clearly have increased the market for this type of product, as people seek to improve their running technique, and social distancing has meant that it is not possible to train with a personal trainer. By using such FitTech, the user can achieve insight on their running technique, through the remote sensing and analysis with the corresponding app.
Competitive Edge
Coming out of lockdown it will be interesting to see the extent to which FitTech has been adopted by people over the past few months. The above two examples are but a glimpse at the countless new FitTech innovations aiming to solve different challenges of socially-distanced exercise as we adapt to the "new normal". As those companies have recognised, having patent protection can make all the difference in this competitive arena by enabling the company to exclude its competitors from using its technology, which provides the company with a competitive edge that makes it more economically valuable.
Think you have a FitTech idea that may be patentable? Get in touch via graham.spenceley@gje.com to find out how we can help provide your company with an edge over the competition.