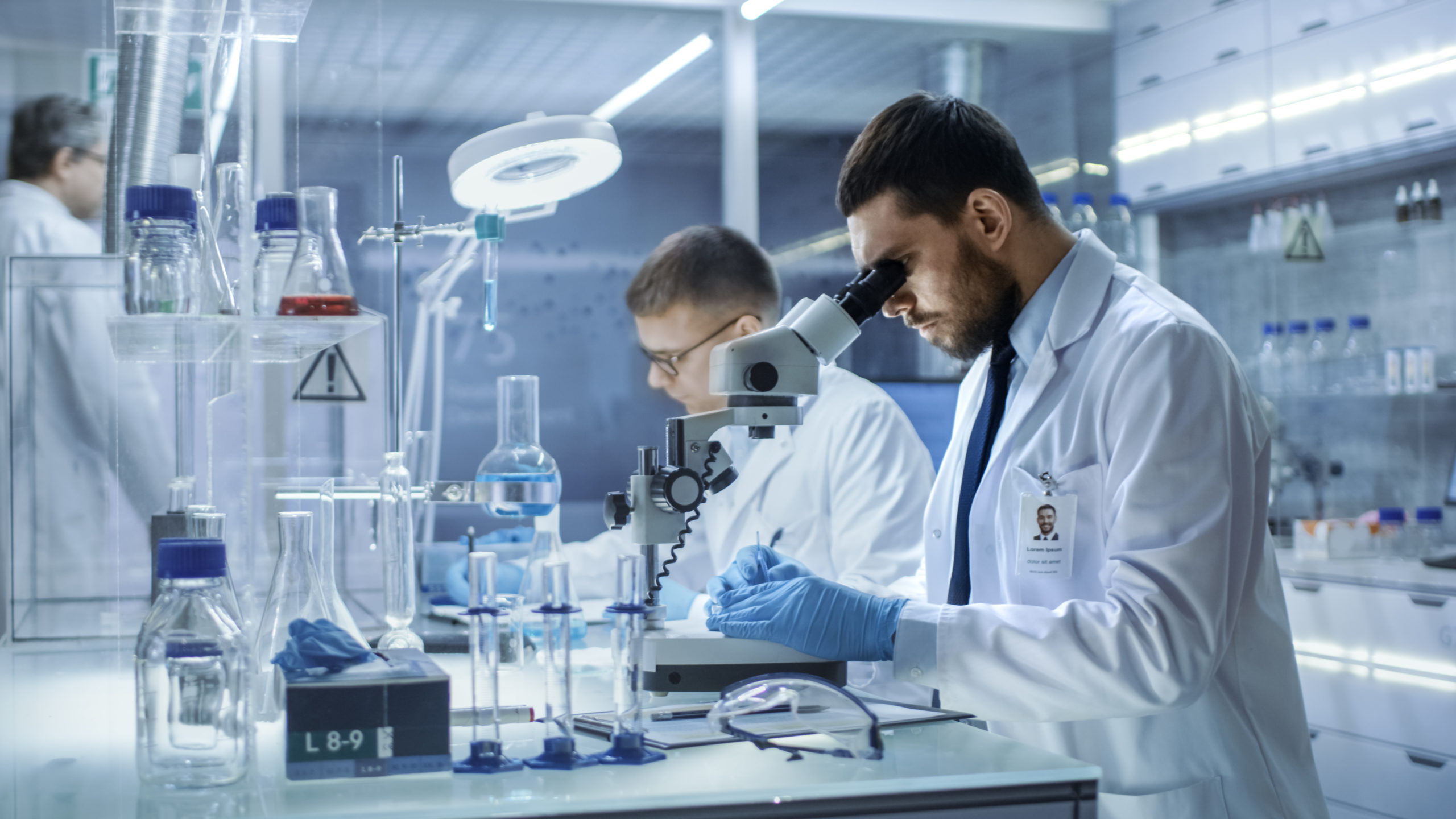 A few years ago we analysed the MedTech sector from a patents perspective (see here). Many of the wider trends that we identified have continued, while there has been some shifting in the specific areas of growth. Additionally, the focus of innovation has continued to shift towards computer implemented inventions and intelligent technologies incorporating machine learning or AI.
However, the data also continues to indicate that companies could be benefitting more from challenging competitors' patents using the fairly low-cost, centralised opposition procedure at the EPO.
Total European patent applications for MedTech compared to growth in global market

MedTech in 2019 was second only to Digital Communication when it comes to patent applications at the European Patent Office (EPO), and application numbers have been rising consistently since 2016. This growth in investment in intellectual property is supported by revenue growth in the sector, and in turn the security which businesses gain through investment in intellectual property will help this revenue growth to continue in future.
Percentage change in number of applications since 2013 in key MedTech subsectors

Application of software, machine intelligence and AI to both completely new sub-sectors and to existing, more mature, sub-sectors has been a major area of MedTech growth in recent years, with growth in robotics patents outpacing growth in surgery patents and growth in imaging software patents growing strongly even as the broader imaging sub-sector approaches maturity. More generally, growth of machine learning and AI in the MedTech sector as a whole has been quite literally off the charts (at least this chart anyway), achieving 300% growth between 2013 and 2018.
The number of patents granted for MedTech and the percentage of those opposed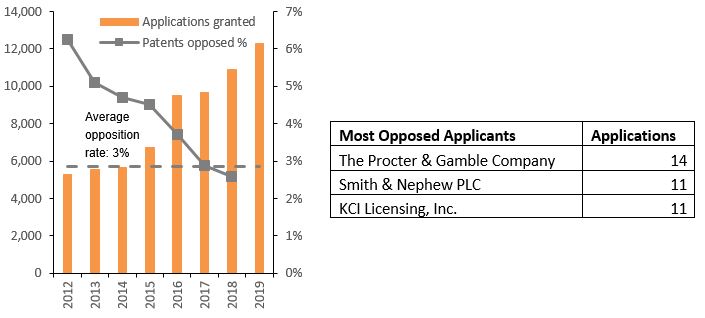 As patent grants continue to grow in the MedTech sector at the EPO, the number of opposed patents continues to drop. This can be interpreted as a good situation, where businesses are prepared to respect the intellectual property rights of innovators and to reward innovators with licensing revenue as their technologies are adopted. However, opposition or revocation proceedings serve an important function to assist businesses in reducing unnecessary licensing costs or unnecessary restrictions on their freedom to operate. In particular, opposition before the EPO provides the last opportunity to remove a patent from all European states, before the granted patent becomes a bundle of national patents which can only be revoked individually.
When looking to strengthen their market position, MedTech businesses would be wise to consider opposing their competitors' patents. GJE has substantial oppositions experience and consistently outperforms the competition in both attack and defence. See here for more information on GJE's oppositions practice, and here to find out more about how we can help you protect your MedTech innovation. Please get in touch at medtech@gje.com if you would like some tailored advice for protecting your innovation or improving your freedom to operate.