Diversity & Inclusion
At GJE, we believe everybody should be treated equitably, so that everybody has the same opportunities to succeed, irrespective of their gender, ethnicity, sexual orientation, gender identity, beliefs, background, age or indeed any other factor. Everybody has the right to feel included, respected and supported. This is not only because it is the right thing to do, but also because it is critical to our success as a business: in this knowledge economy, it's the brains of GJE's employees that are doing the heavy lifting – and we know that, for peak performance, everybody needs to be able to bring their authentic self to work.
That's why we are committed to creating a truly inclusive workplace, which fosters diversity. To drive this forward and ensure our equal opportunity and diversity policy is implemented, we have put in place a D&I group made up of interested individuals from across the firm, including top management. The D&I group gathers feedback from everybody and represents views as to where we are succeeding, where there is room for improvement and what we can do about it. This, and numerous other feedback channels established across the firm, ensures that every member of staff has a voice which is actively listened to and acted on.
Alongside initiatives led by the D&I group, GJE is a long-time member of IPInclusive and is signed up to the IP Inclusive Equality, Diversity and Inclusion (EDI) Charter. We are fortunate to count members of all of the IPInclusive communities within our number.
To support our commitment to equal opportunities employment, all Partners and Managers at GJE undergo training to help identify and eliminate unconscious bias from decision making, including at the points of recruitment and promotion. The need for an inclusive, mutually respectful and supportive approach in all aspects of life at GJE is also underlined from day one as part of our induction training. We also operate a flexible working policy which aims to help everybody achieve a good work/life balance – and has the added benefit in improving access to the profession for those with extra commitments or responsibilities outside work.
We also recognise the importance of looking out for one another, and caring for each other's needs, whether in terms of mental health, neurodiversity, disability or anything else. GJE's attitude is to be open and supportive. We also have in place an Employee Assistance Program, available to everybody 24/7 for free and confidential advice, and run frequent wellbeing weeks with the aim of promoting good self-care practices.
If you would like to find out anything more about diversity & inclusion at GJE, please contact Heather Scott (Partner) or Claire Tanner (HR Manager).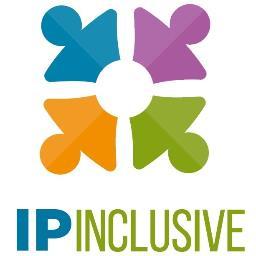 Get in touch
If you are an ambitious business and you expect an IP service provider that can understand and help you achieve your commercial objectives, then we want to work with you. Complete the enquiry form below and one of our specialists will be in touch within one working day. Alternatively you can call us on +44 (0)20 7655 8500. We look forward to hearing from you.
Latest Diversity & Inclusion Updates
15 October 2021
Authors:
Elizabeth Capel
Brenna Howley
As patent attorneys, we are interested in clinical trials for a number of reasons. They form the backbone of...
Read more
11 August 2021
Authors:
Elizabeth Capel
Tom Blackburn
As a patent attorney, one of the things you really come to appreciate is how much rests on thinking...
Read more
View All Stories