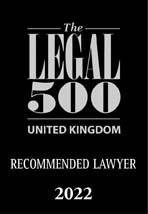 Heather Scott
Partner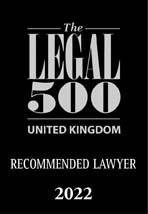 Heather has nearly two decades' experience in the IP industry.  With a technical background in physics and materials science, she works with patents across a wide range of IT and Engineering technologies. Heather also deals frequently with design projects, protecting all types of products from toys to land surveying equipment.
Heather works with a diverse set of clients: large multinational companies, SMEs, and private inventors.  She enjoys getting the inside track on her clients' technology and their industry, so she can bring added insight relevant to each client's specific aims and requirements.
Heather has a substantial EPO oppositions practice, frequently representing her clients at hearings before the Opposition Division and the Board of Appeal.  At well over 90%, her success rate to date is impressive.  She also has extensive experience in advising clients on matters of patent infringement both in the UK and abroad, harnessing her extensive knowledge to help our clients achieve the results they need.
In the Legal 500 directory, Heather has been described as having "unrivaled technical skills – she is of a different class".
Through everything she does, Heather seeks to improve diversity and inclusion within the IP industry and smooth the path for those wishing to enter the sector.  She leads GJE's diversity and inclusion group and is an active member of IPInclusive and Careers in Ideas.
Heather was an early adopter of remote working well before 2020 came along, having spent 12 months working remotely for GJE while travelling the world as part of the Remote Year program in 2016/7.
Some of the technical fields in which Heather specialises include:
anti-counterfeiting measures;
holograms and micro-optical devices;
printing and document processing;
security document manufacture;
semiconductor devices and processing;
optical and electrochemical gas sensors;
infrared imaging and monitoring;
substance separation and spectrometry;
food processing and packaging machines;
toys, games and sport equipment;
fracture and fatigue of metals and other materials;
welding and other joining technologies.
European Patent Attorney
UK Patent Attorney
Fellow of the Chartered Institute of Patent Attorneys (CIPA)
Member of the European Patent Institute (EPI)
Heather graduated from Cambridge University in 2002 with a First Class Master's Degree in Natural Sciences, specialising in Materials Science and Metallurgy.
After joining GJE in October 2002, Heather qualified as a European Patent Attorney in 2006 and as a UK Patent Attorney in 2007.
She became a Partner in 2018.