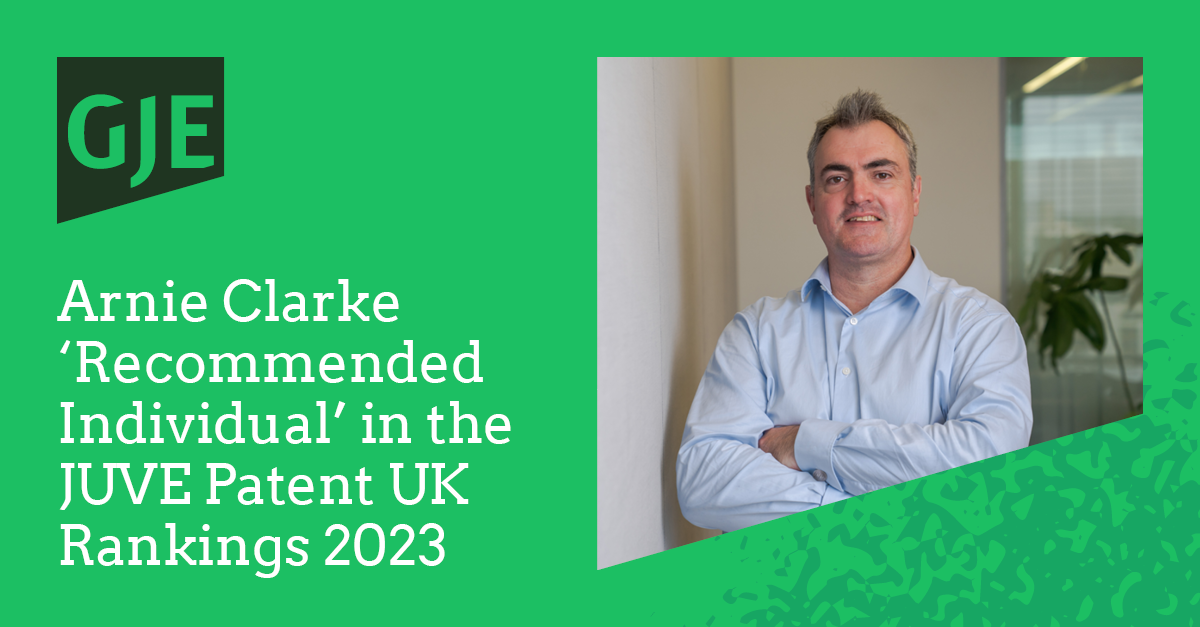 GJE's Arnie Clarke has been listed as a 'recommended individual' in the pharma and biotechnology field category of the JUVE Patent UK Rankings 2023.
JUVE is a publisher based in Cologne, Germany, that has been reporting on the UPC, the European Patent Office and developments at law firms and in-house departments for twenty years. They provide daily coverage on the entire European patent market, with a strong focus on France, Germany, the Netherlands and the UK.
With notable clients including some of the largest pharmaceutical and FMCG companies in the world, Arnie has 25 years of both contentious and non-contentious experience in the patent profession. He works predominantly in the fields of pharmaceutical, medicinal, industrial, food and organic chemistry, with particular expertise in opposition and appeal work at the EPO.
Arnie commented: Thank you to all those who provided feedback, and for providing me with a very welcome New Year's pick-me-up. And thank you to all my support from within GJE – it makes me very proud to represent you every day.
You can read more about Arnie's work here.