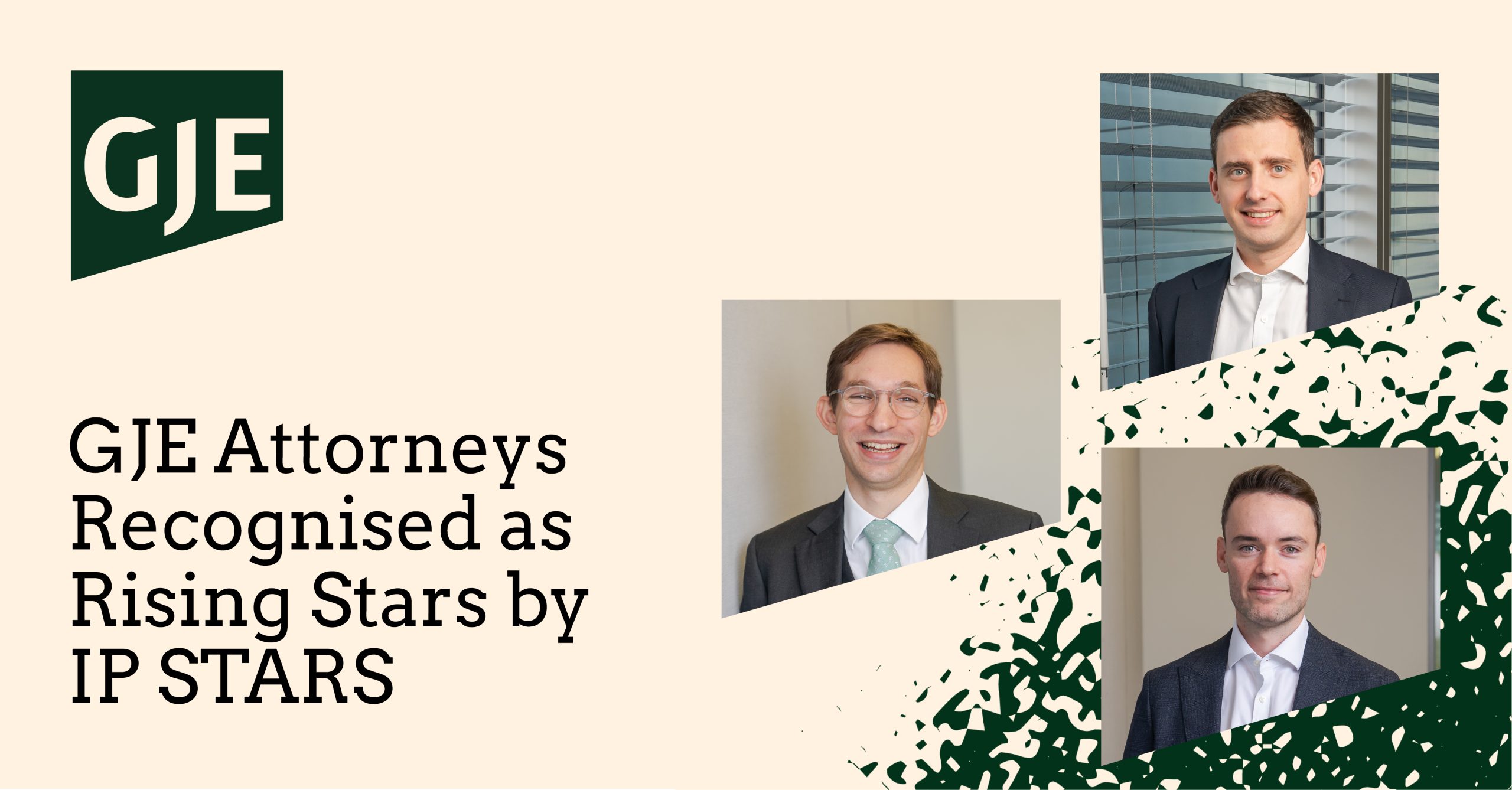 We are delighted to announce that GJE attorneys Christopher Anderson, Alistair Holzhauer-Barrie and Jack Severs have all been named Rising Stars by IP STARS 2022.
Rising Stars is a special publication produced by IP Stars, the leading specialist guide to IP law firms and practitioners worldwide and recognises some of the best up-and-coming intellectual property practitioners in private practice who have contributed to the success of their firms and clients.
Read more on the IP Stars website here.