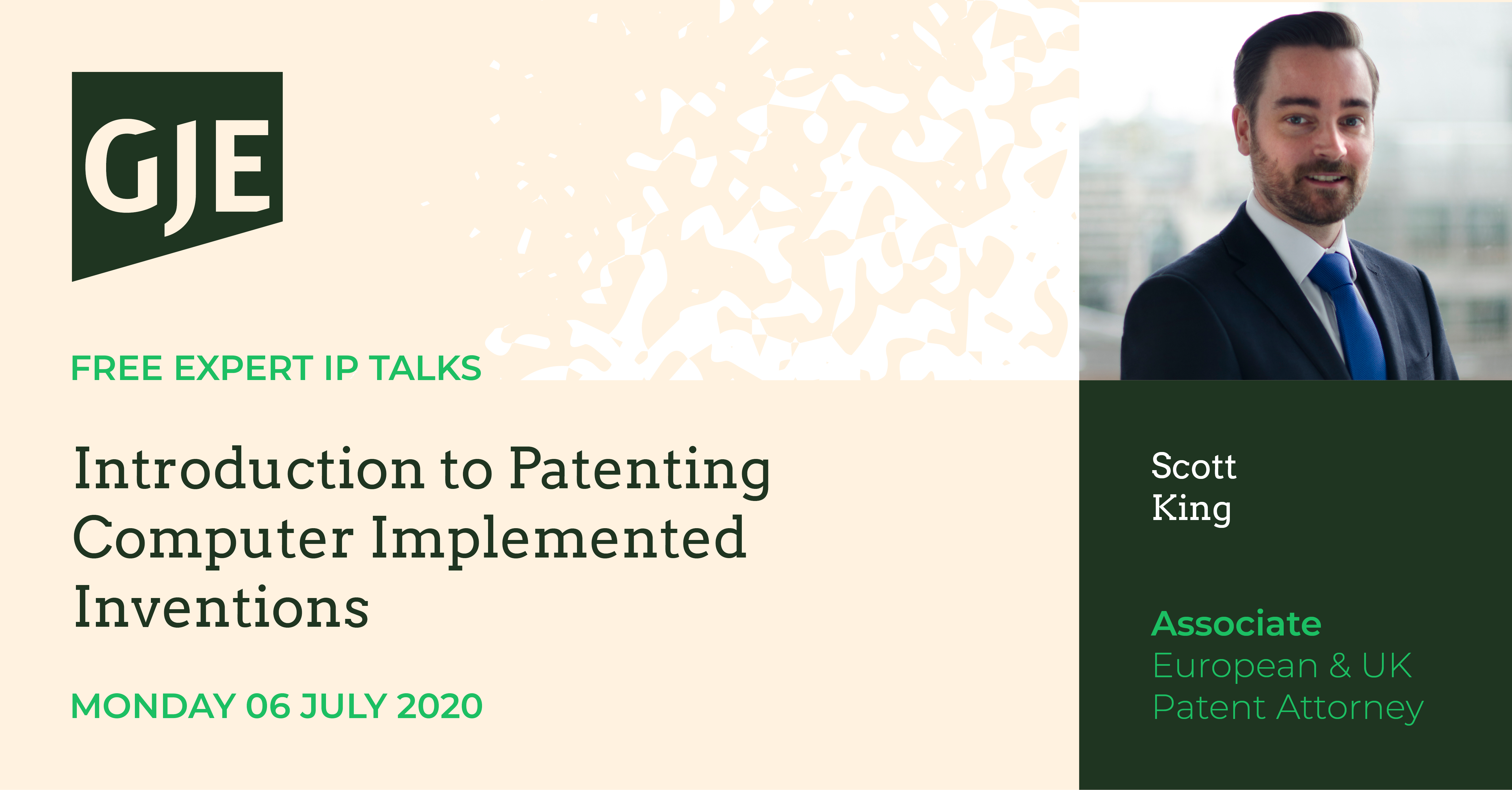 Monday 6th July 2020, 2:00pm (London UK – BST) 45 mins
What will the talk cover?
Computer technology is one of the fastest growing fields for patent filings at the European patent office.  This talk in the series will provide an introduction into this highly specialist area focusing on patenting software and computer implemented inventions.  We will set out to dispel some commonly held myths that we often hear concerning patenting inventions in this field to ensure that these misunderstandings do not hold you back from protecting your IP and protecting your business.
We will look at the approaches that the European and UK patent offices take towards computer technology inventions.  By considering a number of example computer technology ideas you will be given an insight into the important question: "what is technical?" This should provide you with a good grounding of what to look out for when wondering whether your computer technology innovation is patentable.
We recognise that the requirements of every computer tech company are different.  This will be explored through touching on some key patent strategy considerations, such as why to file patent applications for computer technology innovations (and when not to), and which computer technology innovations would benefit from patent protection.
Who will be speaking?
Dr Scott King is a Chartered and European Patent Attorney.  He specialises in the computer technology, telecoms, physics and electronics sectors, with a particular focus in the area of augmented and virtual reality devices.
Scott works with a wide range of clients from small start-ups and individual inventors to multinational corporations in the UK and Europe.  He has been involved in drafting and prosecuting European, UK and foreign patent applications, in addition to helping his clients obtain registered design protection.  Scott has experience in helping his clients identify patentable inventions within their innovations, in order to help them develop a robust IP strategy.  He has a strong track record of getting patents granted for his clients, especially at the European patent office when faced with summons to oral proceedings.