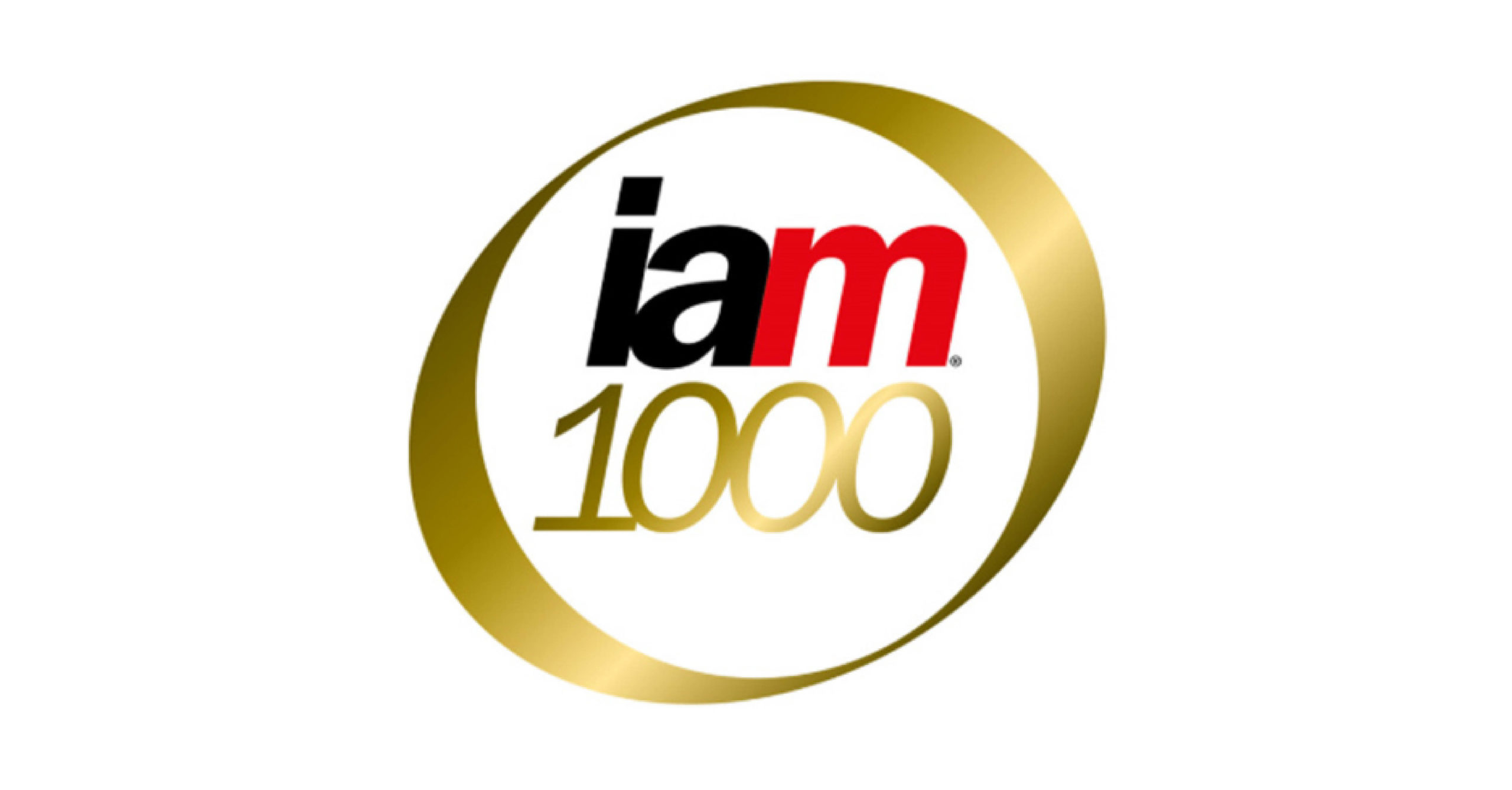 GJE is ranked "highly recommended" in the "Firms: Prosecution" category, and gained Gold as a firm for "European Patent Office Top Patent Professionals" category.
Partners Peter Arrowsmith and Arnie Clarke, and Director Lucy Samuels, are among a handful of patent attorneys recommended in the "European Patent Office Top Patent Professionals" category.
They are also ranked in the "Individuals: Prosecution" category, alongside Partner Heather Scott and Chairman and Partner, Robert Skone James.
IAM undertook an exhaustive qualitative research project to identify outstanding firms and individuals across multiple jurisdictions. When identifying leading firms, factors such as depth of knowledge, market presence and the level of work on which they are typically instructed are all taken into account, as well as positive peer and client feedback.
Read the IAM Patent 1000's review below or visit their website here.
"The team of patent attorneys at Gill Jennings & Every is diverse in terms of technical know-how; but whatever the sector, the quality is always consistent. Brimming with commercial acumen, it adroitly tailors patent portfolios and IP strategy to the specific needs of a varied client base.
In March 2019 it acquired Beresford Crump LLP, a boutique known for its electrical engineering prowess, and its staff have integrated themselves well into the wider group, bringing valuable instructions with them and expanding the parent firm's already impressive reach.
The broad bench of talent includes life sciences specialist Arnie Clarke, a "brilliant and very knowledgeable" attorney who attends about 30 oppositions and appeals per year at the EPO and draws on this exposure to future-proof patent applications against further contentious proceedings. This approach is shared by colleague Lucy Samuels, who has applied her hawkish attention to detail to 300 hearings across the course of her career. She acts for the likes of Procter & Gamble and Rockwool International, a client that the firm has collaborated with for some 50 years. Of late, Samuels has been processing Rockwool International's workload alongside partner Heather Scott, whose mechanical and electrical expertise extends to document-handling machines, holograms and semiconductors.
Chairman Robert Skone James has a similarly varied skillset, encompassing not only the telecoms specialism for which he is best known, but also expertise in printing, document security and even undersea surveying techniques. Completing this year's line-up in the IAM Patent 1000 is computer-implemented invention aficionado Peter Arrowsmith: he "has an open, friendly and engaging manner, quickly understands the technicalities of new ideas and has wide global patent knowledge"."
-IAM Patent 1000, 2020
Links to relevant sections of the IAM site: European Patent Office and United Kingdom: England.
If you are an ambitious business and you expect an IP service provider that can understand and help you achieve your commercial objectives, then we want to work with you.
Contact us via gje@gje.com. We look forward to hearing from you.