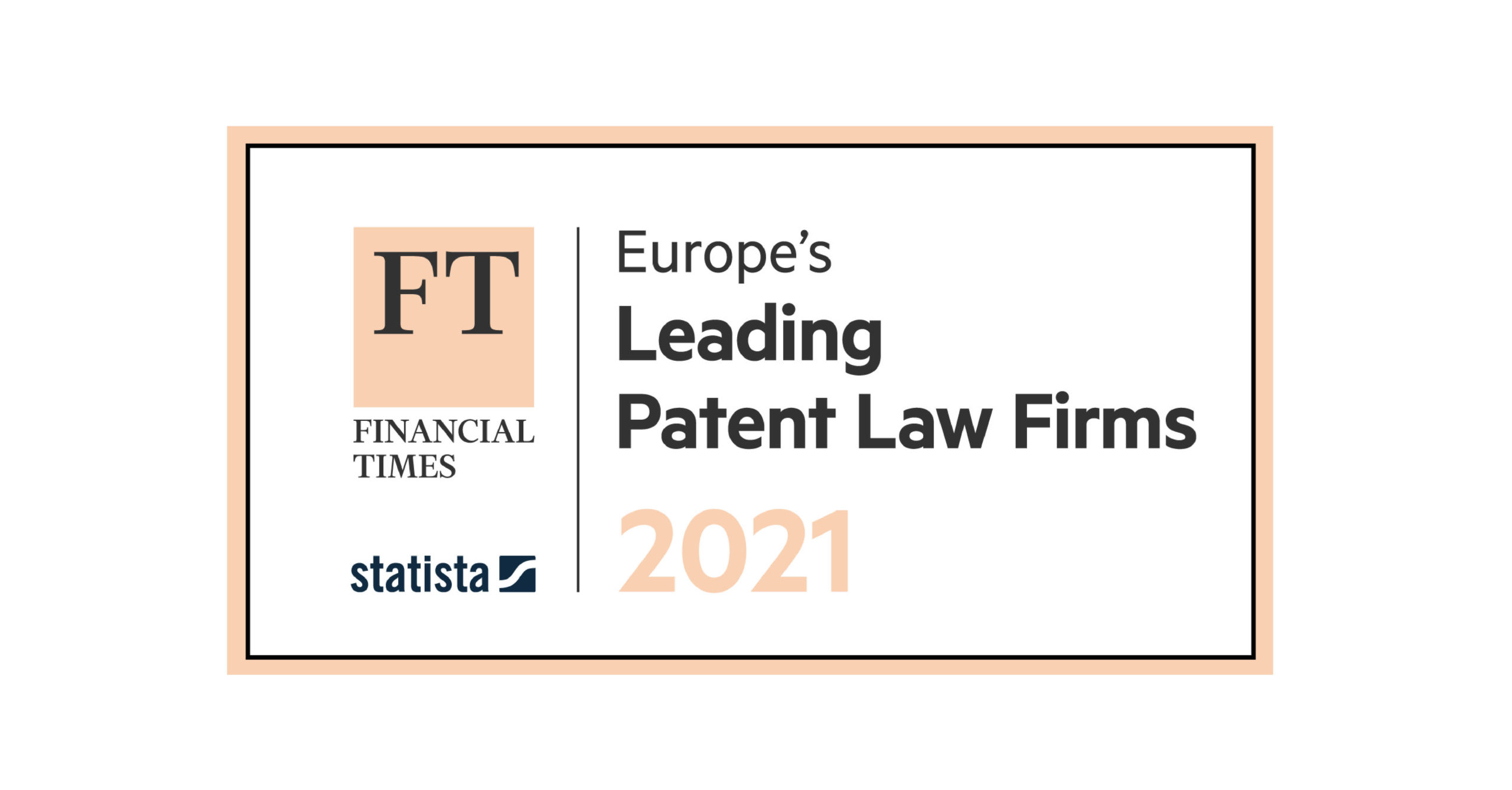 GJE has been listed joint first place with two other firms on the Financial Times leader board of top firms in the "Europe's Leading Patent Law Firms 2021" annual awards. The firm received six Gold awards out of the six awards available – the best result among a total of 168 recommended firms that were assessed.
GJE achieved Gold in the following fields: Materials & Nanotechnology, Chemistry & Pharmaceuticals, Mechanical Engineering, Electrical Engineering, IT & Software, and Biotechnology & Food.
To see the full rankings and an explanation of the research process, click here.
Our firm is very proud to work with globally known brands and individual innovators alike. The rankings are based on recommendations we have received from these clients and peers in the legal industry, to whom we would like to extend our gratitude.
GJE's Chairman Alasdair MacQuarrie commented: "We are proud to be ranked once more at the very top of the FT's leaderboard. It's a pleasure to work with so many talented people".