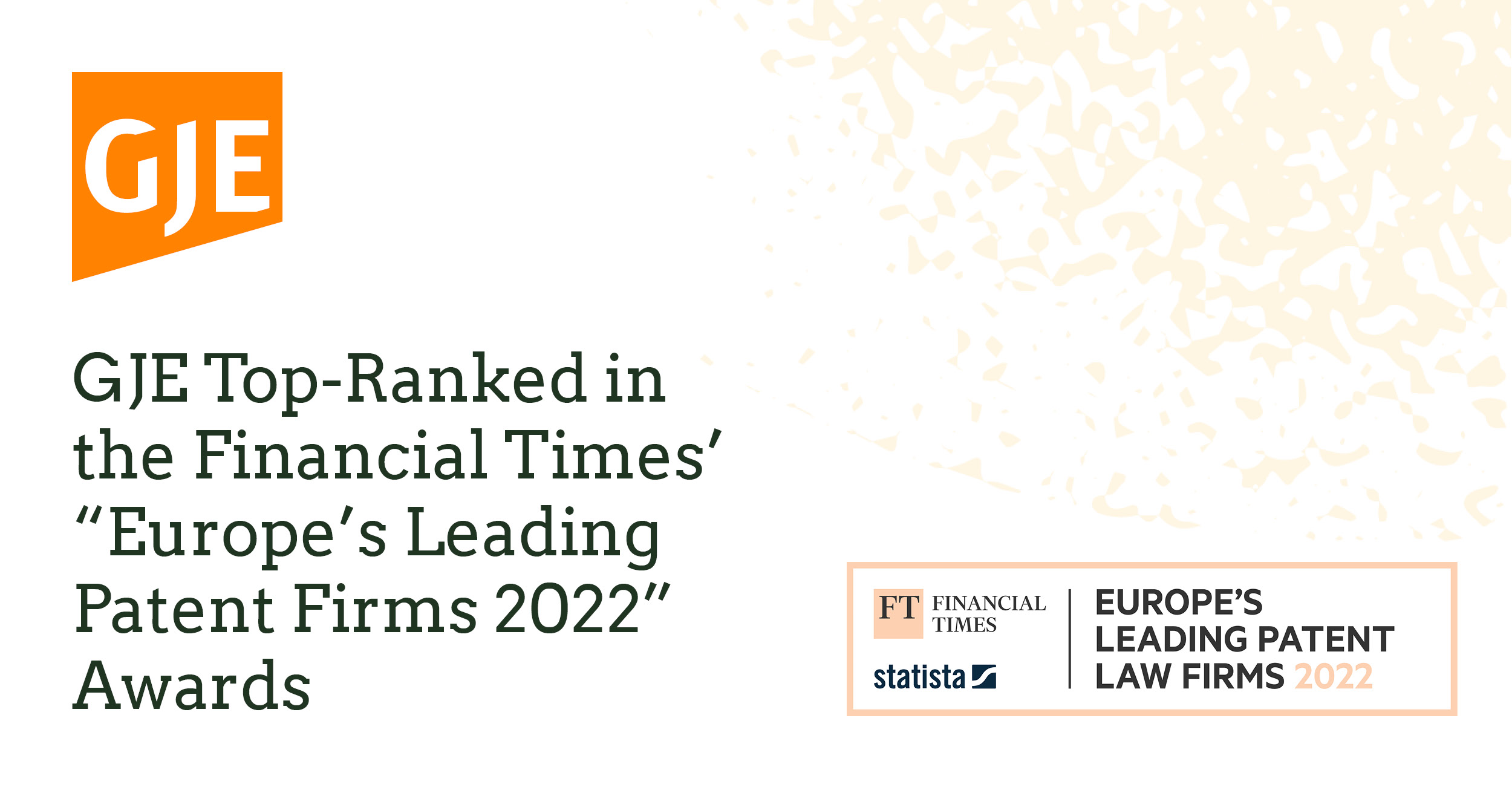 For a fourth consecutive year, GJE has been top-ranked on the Financial Times' leader board of best firms in "Europe's Leading Patent Law Firms 2022" annual awards. The firm received five Gold awards and one Silver – one of the best results among a total of 167 recommended firms that were assessed.
GJE achieved Gold in the following fields: Materials & Nanotechnology, Chemistry & Pharmaceuticals, Mechanical Engineering, Electrical Engineering, and IT & Software. A Silver award was achieved in the Biotechnology & Food field.
To see the full rankings and an explanation of the research process, click here.
The best way of turning technological innovations into a competitive advantage is to protect them with a patent. Our firm proudly supports both global brands and individual innovators through this process. The rankings are based on recommendations we have received from these clients and peers in the legal industry, to whom we would like to extend our thanks.
GJE's Chairman Alasdair MacQuarrie commented: "We are pleased to be ranked so highly on the Financial Times' leader board for a fourth consecutive year, reflecting the excellence of the services the firm provides and the longstanding relationships we develop with our clients across all of the firm's practice groups".