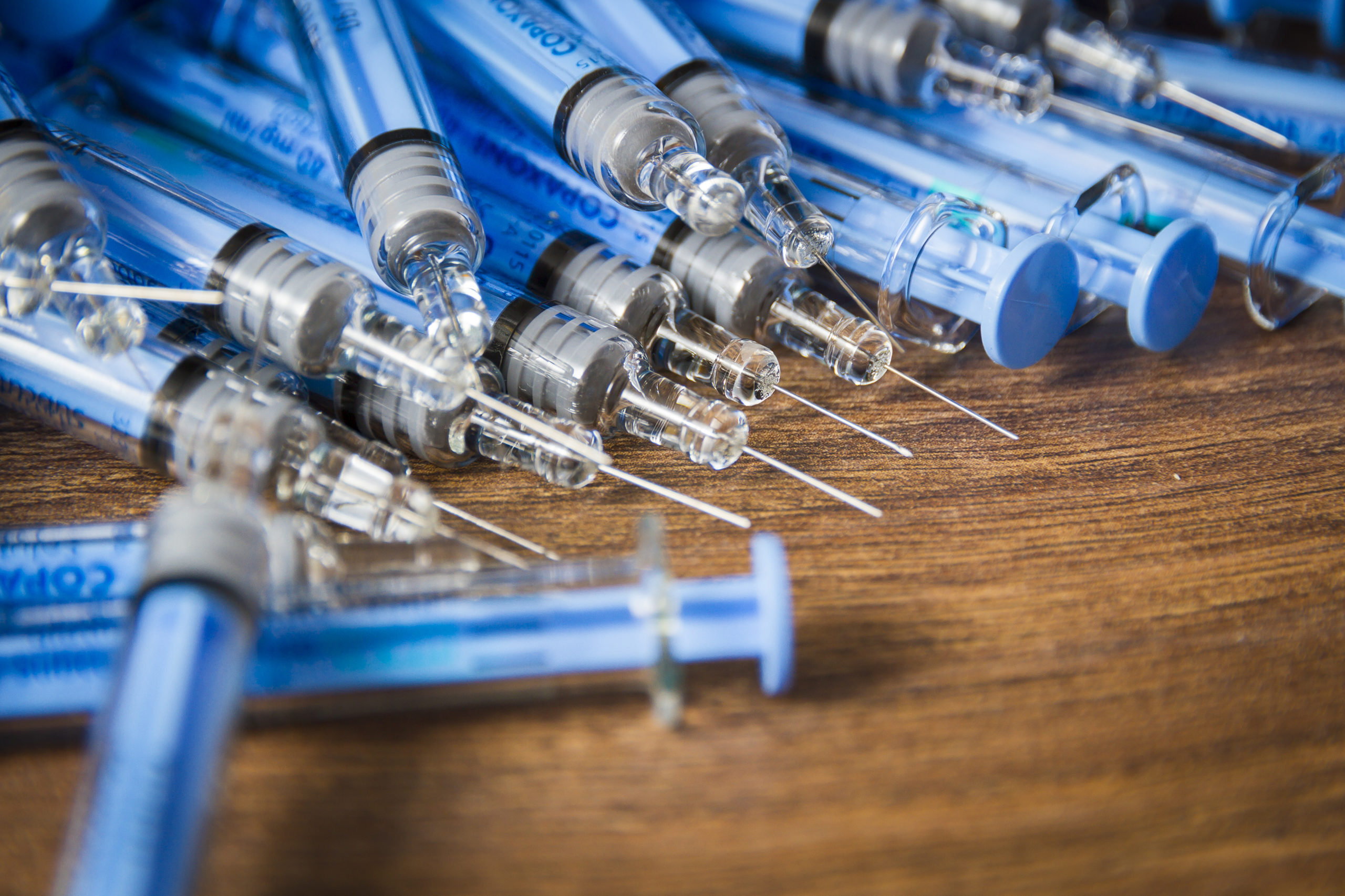 Arnie Clarke has recently been involved in the ground-breaking appeal relating to Teva's key 2030 patent (EP 2 949 335). Acting on behalf of Mylan, in front of the EPO board of appeal 3.3.04, Arnie obtained complete revocation of the patent covering the blockbuster Copaxone product, worth $1.51billion to Teva in 2019.
Mylan/Synthon (collectively "Mylan") launched its hybrid version of Copaxone (glatiramer acetate, "GA") 40 mg/mL "at risk" in certain European countries including the U.K., France, Italy, and Spain. Mylan has been blocked from providing its GA product in Germany and other European countries by an injunction for infringement of the patent.
In March 2019, the Opposition Division of the European Patent Office ("EPO") maintained the '335 patent with minor amendments in opposition proceedings initiated by Alvogen, G.L. Pharma, Mylan, Sandoz's Hexal, and Synthon. The hearing which took place on 10 September 2020 constitutes the appeal of that decision, and has resulted in the revocation of the '335 patent for lack of inventive step, overturning the Opposition Division's March 2019 decision.
In view of this decision, Mylan and other competitors likely also have the advantage in obtaining revocations of the other 2030 dosing patents (the '692, '172, and '286 patents).
Thus, the decision means that Mylan and other competitors likely will be able to provide competing 40 mg/mL GA products without owing monetary damages to Teva for infringement of Teva's patents.
The decision also means that injunctions already granted by national courts likely will be lifted, and additional countries likely will not grant new injunctions against Mylan and other competitors.
Apart from the significant commercial implications of this case, some the legal issues were highly unusual. For example, the opponents obtained an injunction from the German Courts against Teva withdrawing its approval of the text of the patent – a tactic used by some patentees to avoid a negative decision from a board of appeal – thereby preventing Teva being able to defend against the oppositions on its divisional patents with a clean slate.