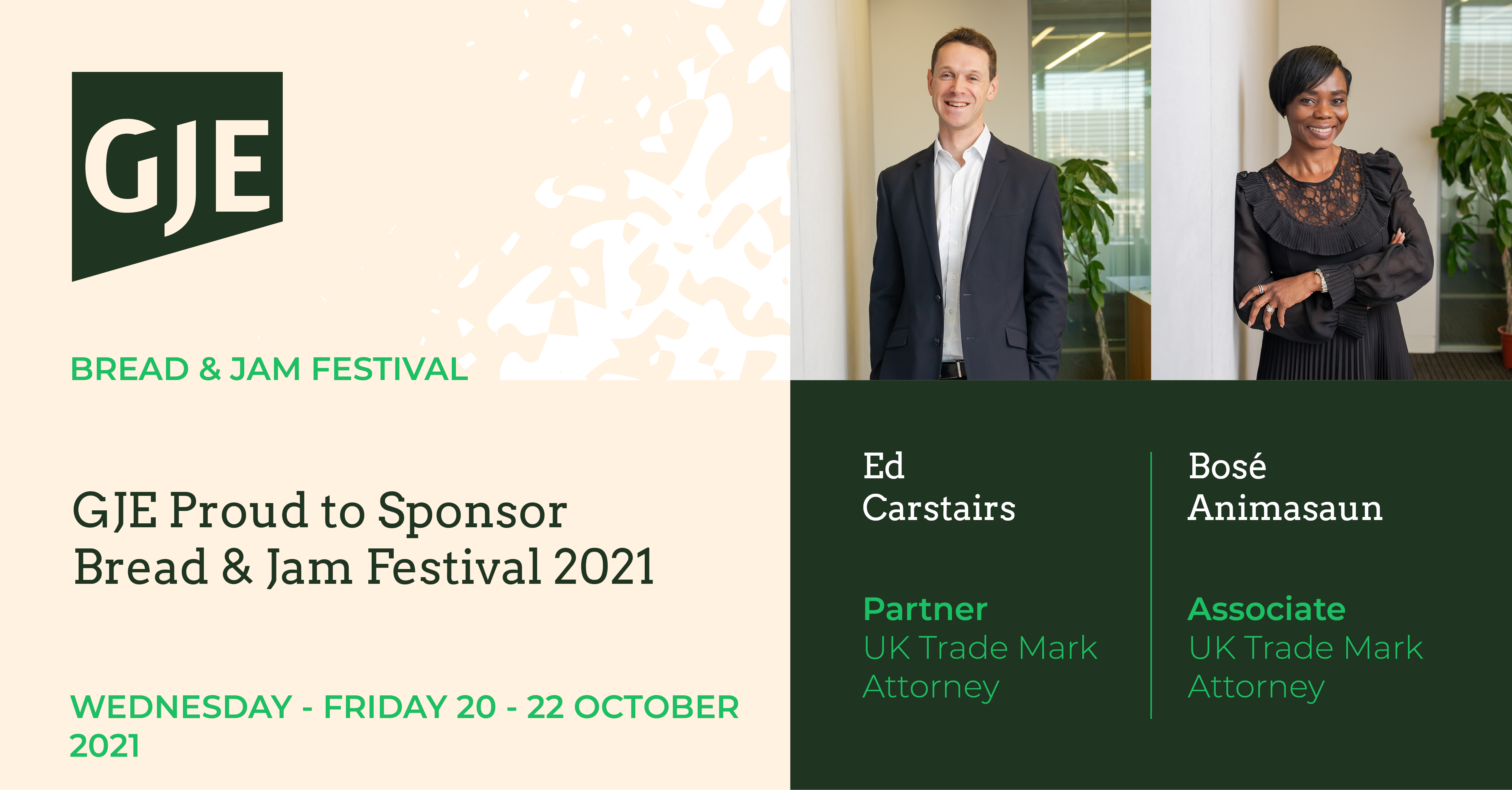 We are proud to sponsor Bread & Jam Festival for the fifth year. Bread & Jam is an annual festival for emerging and scaling food and drink brands that brings together innovators, investors and industry leaders for panel discussions and mentoring workshops.
This year Bread & Jam remains online providing attendees with the following opportunities:
Pitching opportunities with national retailers and fine food halls
Over 45 hours of groundbreaking, industry content full of trade secrets
Be inspired by over 90 thought leaders
Network with 100s of emerging brands and grow your network of collaborators, friends and experts to take your business to the next level
Ed Carstairs, head of our Food, Drink & Hospitality group, and Associate Bosé Animasaun will be on hand throughout the festival to share a wealth of knowledge on brand protection within the industry.
Ed will be chairing the Founder Panel discussion 'Exporting' at 2:00 PM on Thursday 21 October. This panel is focused on exporting to the EMEA – how do you find wholesalers, how do you support international markets, and whether you should nail the UK first. And don't forget Brexit.
To book tickets to the festival please visit the Bread & Jam website here. To discuss your brand protection strategy, please contact Ed Carstairs via edward.carstairs@gje.com.