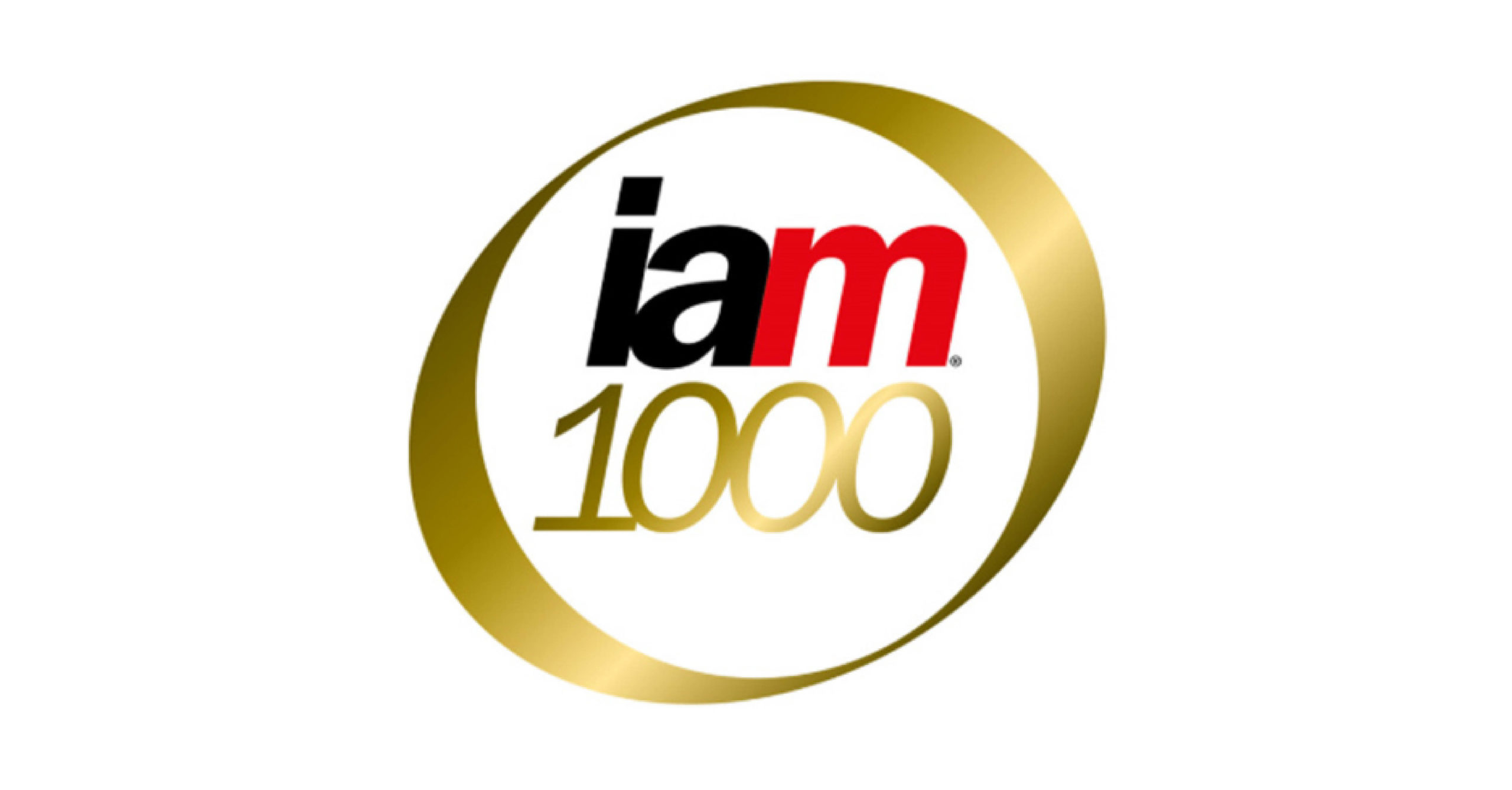 We are delighted to have been recommended in IAM Patent 1000 for 2021, earning a particular commendation for our oppositions record in the "Firms: Prosecution" category.
Partners Peter Arrowsmith, Arnie Clarke, John Jappy, Heather Scott and Robert Skone James are all ranked in the "Individuals: Prosecution" category, along with Director Lucy Samuels.
The IAM Patent 1000: The World's Leading Patent Professionals is regarded as a leading resource for identifying world-class patent expertise. IAM conducts extensive qualitative and quantitative research to identify standout firms and patent professionals, with those recommended having received extensive feedback from clients and peers. When identifying leading firms, factors such as depth of knowledge, market presence, and the level of work on which they are typically instructed are all taken into account.
Read the IAM Patent 1000's review below or visit their website here.
"One of the pre-eminent prosecution outfits not just the United Kingdom, but in Europe, Gill Jennings & Every has featured in over 1,100 EPO oppositions since it was established. "It perfectly combines the technical and legal sides. All its people are easy and pleasant to work with – they quickly grasp the subtleties of new inventions and they come with a huge network of worldwide associates." Its client roster includes De La Rue, for which Heather Scott and Robert Skone James have both been acting in a set of oppositions over the last 12 months relating to the transparent windows on polymer banknotes. Physicist and engineer Scott "understands the unique requirements of clients' businesses, presents arguments clearly and concisely, and is always prepared for any scenario". Skone James's career recently reached the 42-year mark and he serves as the incumbent chair of the firm: "He provides superb technical insight, advice and support at every stage of the process." Filing and defending the patents of insulation manufacturer Rockwool – a client of the firm for more than half a century – is Lucy Samuels, who has appeared in a staggering 580 opposition and appeal hearings during her 27-year career; her deep chemical engineering knowledge and fine-tuned commercial sense make for a winning combination. The sprawling patent portfolio of software giant Oracle is safe hands with Peter Arrowsmith, a computer-implemented inventions expert who also understands how best to nurture start-ups. Tending to the needs of Mylan is chemist Arnie Clarke, who has also handled countless high-profile briefs for the likes of Procter & Gamble, Teva and AstraZeneca. Pharmaceutical players are also ably catered to by John Jappy, a "deep thinker and analytic problem solver with a strong grasp of IP strategy and a commitment to getting things done". "He is sensitive to the problems encountered by emerging companies, and his approachable and friendly demeanour makes for a productive working rapport"."
– IAM Patent 1000, 2021
If you are an ambitious business and you expect an IP service provider that can understand and help you achieve your commercial objectives, then we want to work with you.
Contact us via gje@gje.com. We look forward to hearing from you.