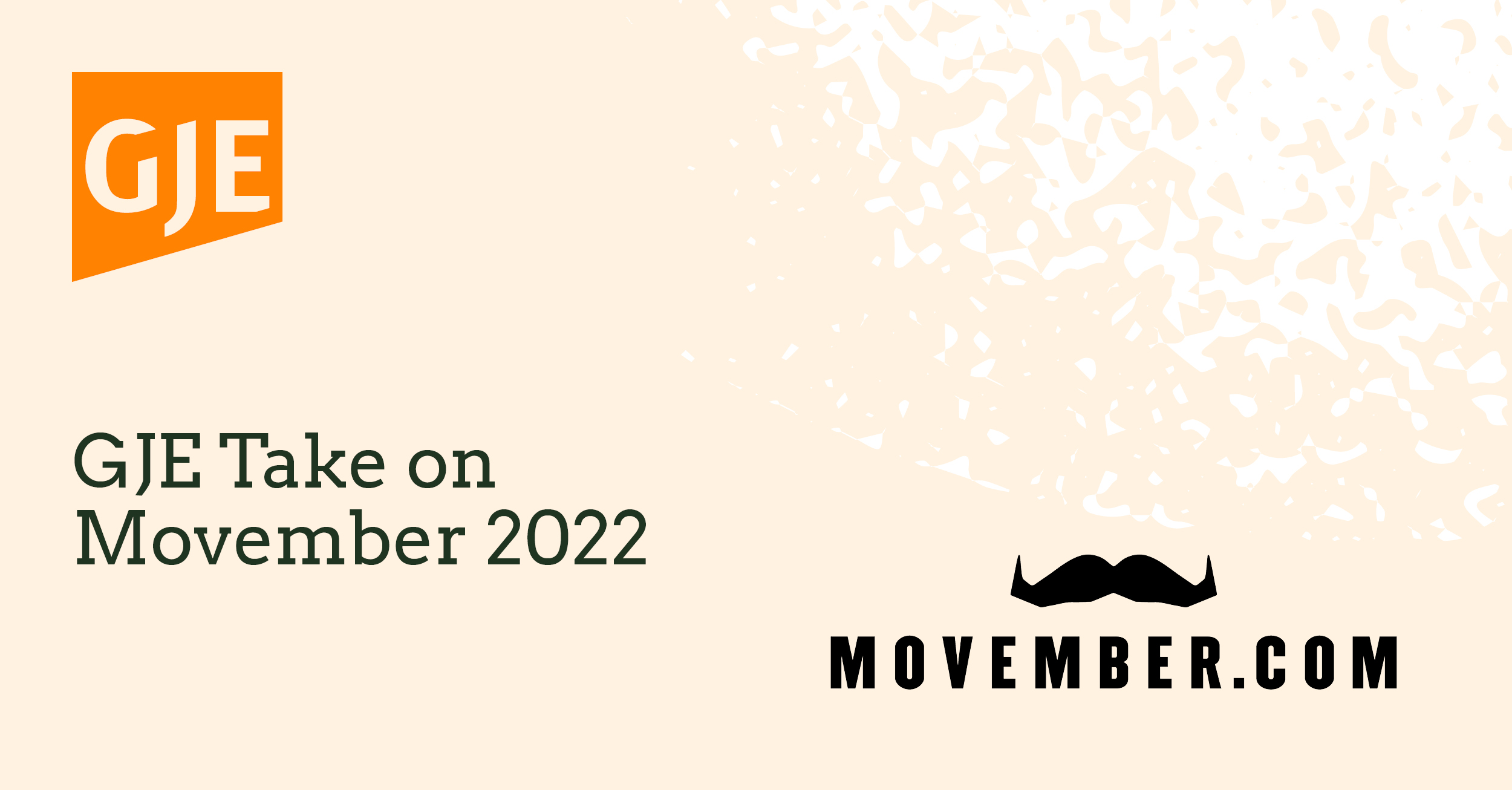 This November, a group of gentlemen from GJE have taken on the challenge of growing a moustache (a "mo") in support of the Movember Foundation, a fantastic charity that focuses on improving all aspects of men's health. In particular, the Movember Foundation works to improve men's mental health and suicide prevention, and is taking on prostate and testicular cancer through a number of innovative and collaborative projects.
Over the course of the month, it has been fantastic to see the mo progress ("mogress", if you will) of each participant, and the team has smashed last year's total, raising £1,596 so far.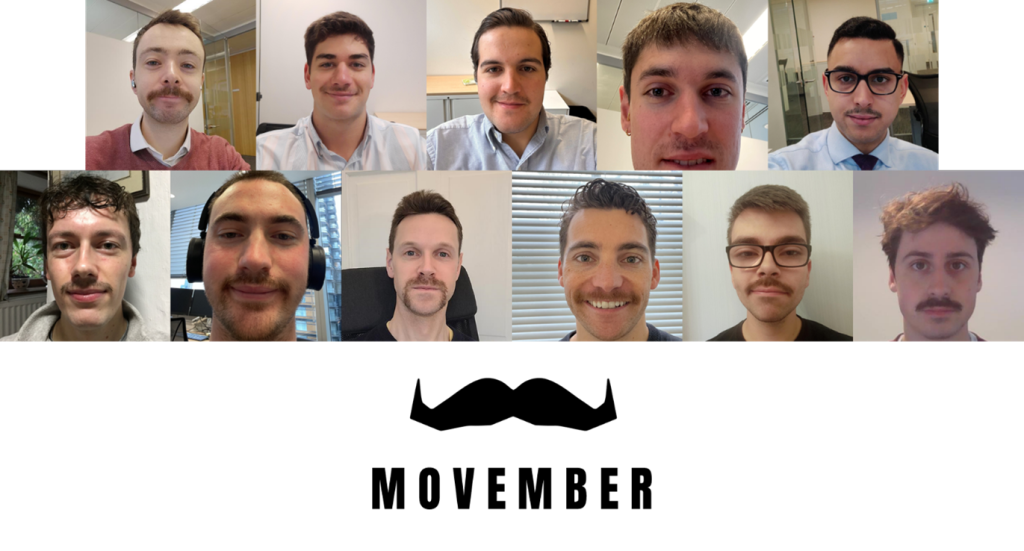 We'd like to say a huge thank you to all those who have donated so far, and to all of the GJE team who took part. You can still make a donation here, and if you would like to find out more information about the Movember Foundation's work and their impact, you can do so here.