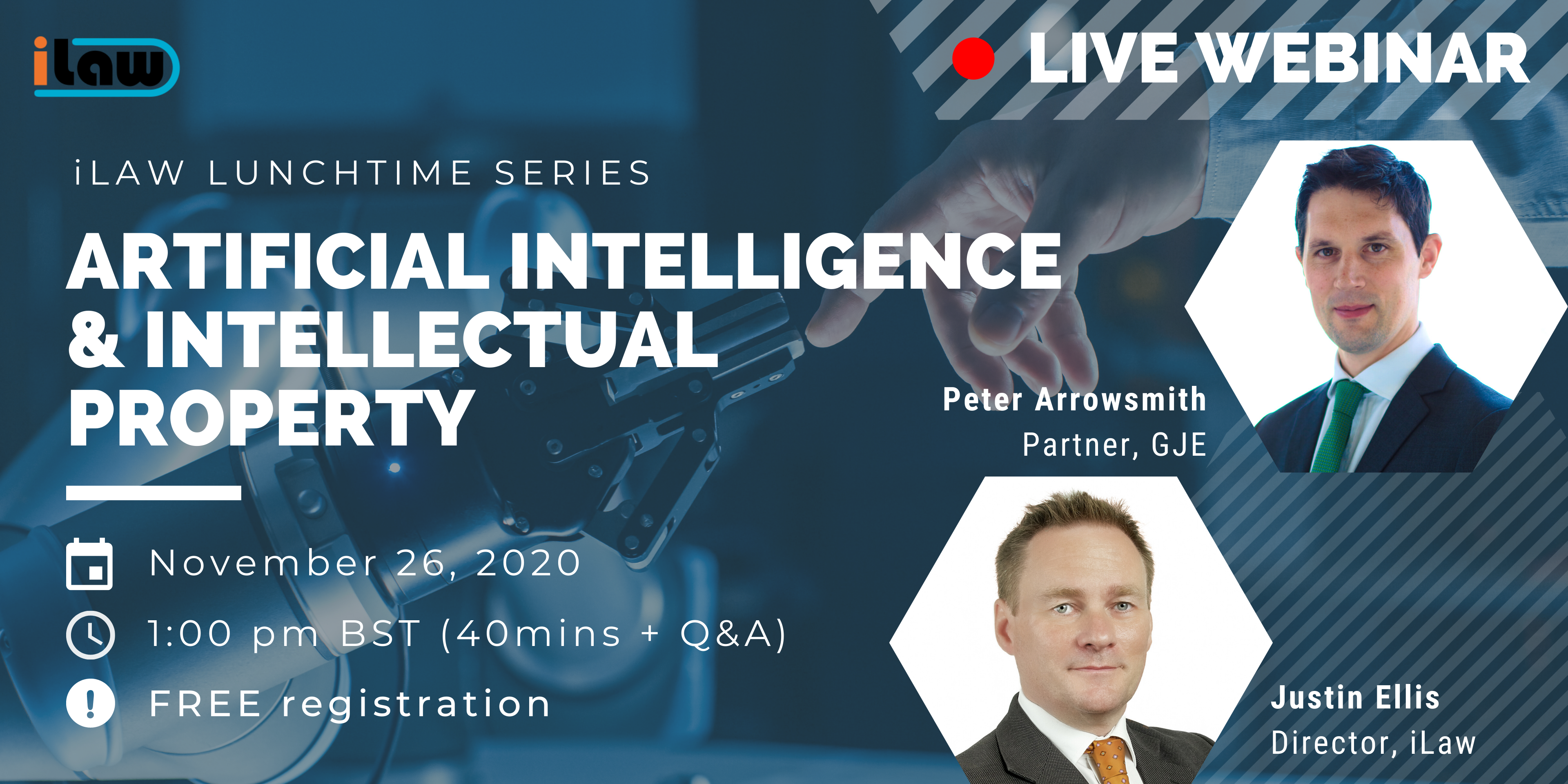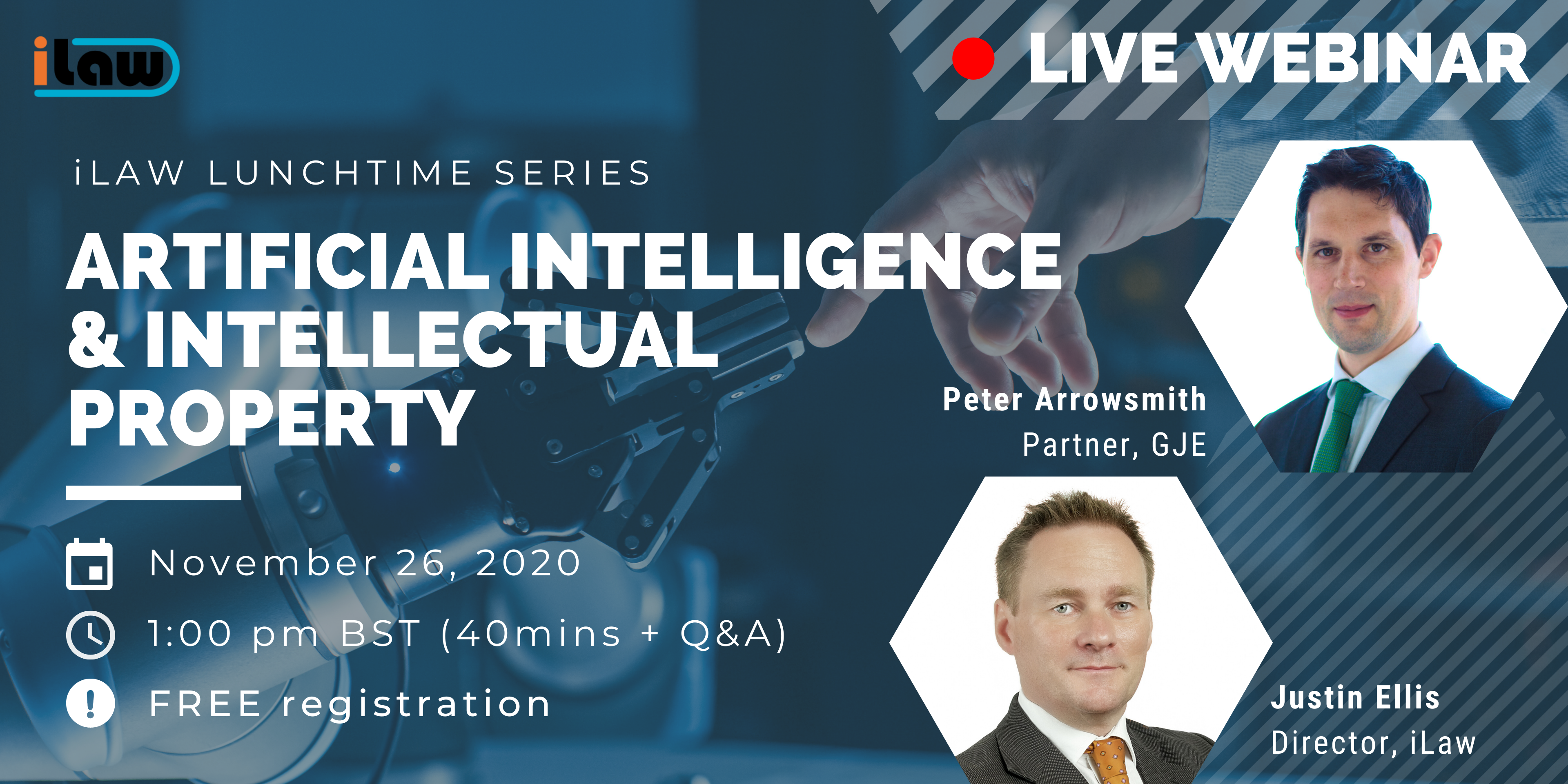 Thursday 26th November 2020, 1:00pm (London UK – BST) 45mins
This is an iLaw Lunchtime Series: Artificial Intelligence & Intellectual Property Webinar with Justin Ellis and Peter Arrowsmith as speakers.
This event will be recorded and may be made available to the public via selected channels.  Your attendance will be anonymous (excluding Q&A section).
You can download the agenda here.
Speakers
UK and European Patent Attorney and Partner at GJE.
Peter's technical focus is in physics and electronics, with specialisations in optics and software.  Peter is particularly interested in computer implemented inventions and some of his clients in this area have been involved in artificial intelligence, digital rights management, cloud computing and social networks.  Peter has worked with a diverse range of global clients, but he particularly enjoys working with high-growth technology companies in the UK and advising on IP strategies that can add value.  He has also worked with the investment community to provide IP due diligence during procurement or investment.  Peter's practice includes preparing and filing patent applications, handling oppositions and appeals, and providing opinion work on infringement and validity.  Each client's circumstances are unique, and Peter always likes to understand a client's individual circumstances in order to provide tailored advice.  You can read about his background and experience on his profile here.
Justin Ellis trained at Clifford Chance, qualifying in 1995 into the firm's Technology Group.  From there he joined DMH Stallard in 1998, where he helped to develop the firm's Technology and Media Group, and was head of the firm's Commercial Group.  Justin's specialist areas of practice include: Mergers and acquisitions, Intellectual Property advice and contracts, IT contracts, Outsourcing, Data Protection/Freedom of Information, Internet Law, Media advice, Competition Law, Commercial Contracts, Public procurement, Shareholder and investment agreements.  Justin has been identified in national publications as an expert in the following fields: IT law (Chambers and Partners' Guide to the Legal Profession), Intellectual Property (Legal 500), Competition law (Chambers and Partners' Guide to the Legal Profession)