The big news last Wednesday in the world of computer-implemented inventions was the long awaited publication of the G1/19 decision, developing the law on patenting simulations in Europe.  In light of this decision, it seems a good time to remind ourselves of a few of the different kinds of simulation inventions that have been patented in the past.
EP1: Simulating wrinkle aging and de-aging
This patent, granted in 2019, covers a technique of simulating facial wrinkles.  By capturing images of a user's face in both a neutral expression and an "expressive" expression, the method simulates how wrinkles will develop with age and how, importantly, they can be mitigated or reduced with cosmetic treatment.
In more detail, the method maps patches of the expression image onto the neutral image, using mosaic techniques configured to eliminate border artefacts of the mapped patches.  After this mapping has been completed, "wrinkle simulated images" of the user's face can be rendered to show the relationship between wrinkle severity and age – taking into account factors as specific as their geographic location or whether they smoke.
EP2: Sports simulation system
Simulating a sports experience can be interpreted very broadly and will be familiar to many in one form or another, from tennis or bowling on the Nintendo Wii® to the more recent rise of Peloton®.  This patent covers a sports simulation system landing somewhere in the middle, using the combination of several cameras and a projector to track the trajectory of a physical projectile and simulate its travel "into" a projected virtual scene.  In practice, this might look like hitting a golf ball into a net a few metres in front of you, and the ball seeming to continue through the net onto the fairway.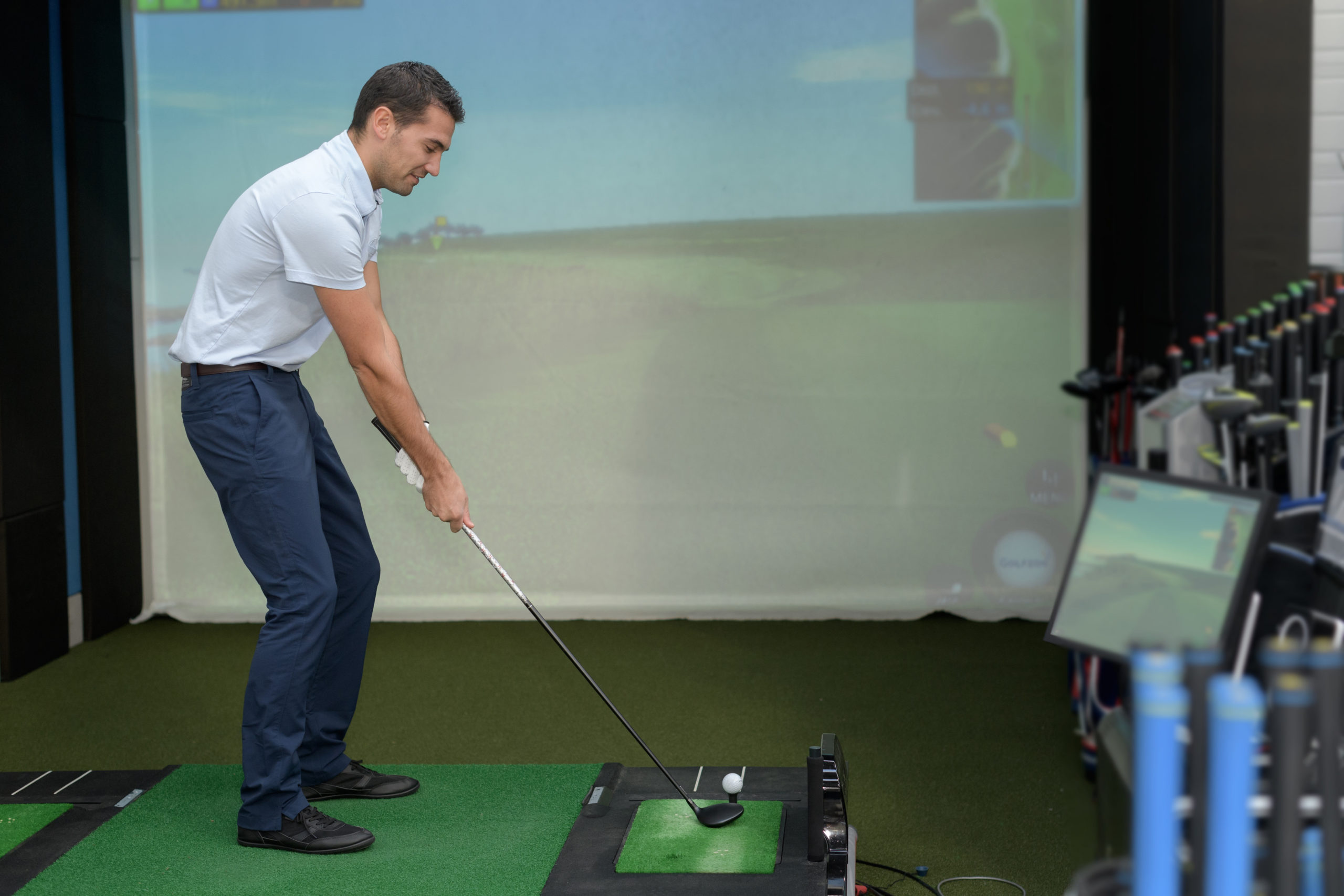 EP3: Makeup simulation
In recent times the phrase "try before you buy" may have become somewhat less suited to products like makeup, particularly from a hygiene or waste point of view.  This patent for a makeup simulator provides a solution for these issues.  By capturing and tracking a user's face it is able to simulate and display back their "reflection" with the addition of a chosen makeup applied.
EP4: Traffic management and simulation
At first glance appearing somewhat similar to the application that led to G 1/19, this patent also relates to simulating movement through an environment – though in this case the people are substituted by vehicles and the building by a road network.  Traffic simulation is often used to answer many "what-if" questions before beginning construction.  From road network configurations, deciding where to place signs and speed cameras, down to finding the optimal timing for traffic lights.
This patent analyses the flow of traffic by simulating it at the individual vehicle level and is integrated with geographical information systems (GIS) so that the simulations can be taken "online" to link simulated components with their real-world counterparts.
EP5: Simulating machine motion
Readers will be well aware that robots are employed to automate assembly lines across the world.  As the complexity of the manufactured products has increased, so too has the complexity of the production lines and the cost of their design.  In aid of this, the patent covers a method of simulating the motion of a virtual machine (e.g.  a robot in an assembly line) and a virtual object (a component of the product being made) being manipulated by that virtual machine.
Outlook in view of G1/19
Before G 1/19 there was some uncertainty in Europe regarding the exact requirements for patentability when it comes to computer simulations.  The recent decision provides some much-needed clarity.
Patent owners working with inventions involving simulation may wish to take stock of the decision to review the strength of their IP portfolio in view of the latest developments to the law.  They may also wish to re-evaluate the patent portfolio of any competitors acting in this area, in case any new opportunities are presented for opposing competitor patents and opening up more freedom-to-operate.  At GJE, we would be very happy to provide assistance here.
For a practical guide on determining whether a simulation is patentable in view of recent developments to the case law, please see our whitepaper Computer Simulations: Strategy for Patents.
If you would like information on how to protect your company's innovation or have any questions in relation to this article, please find my contact details on my website profile here or contact us at gje@gje.com.
GJE Review: Simulations
GJE's computer technology team have put together a comprehensive collection of content designed to equip your business with insight into simulations and the role intellectual property has in its development.  To view the full collection, click here.