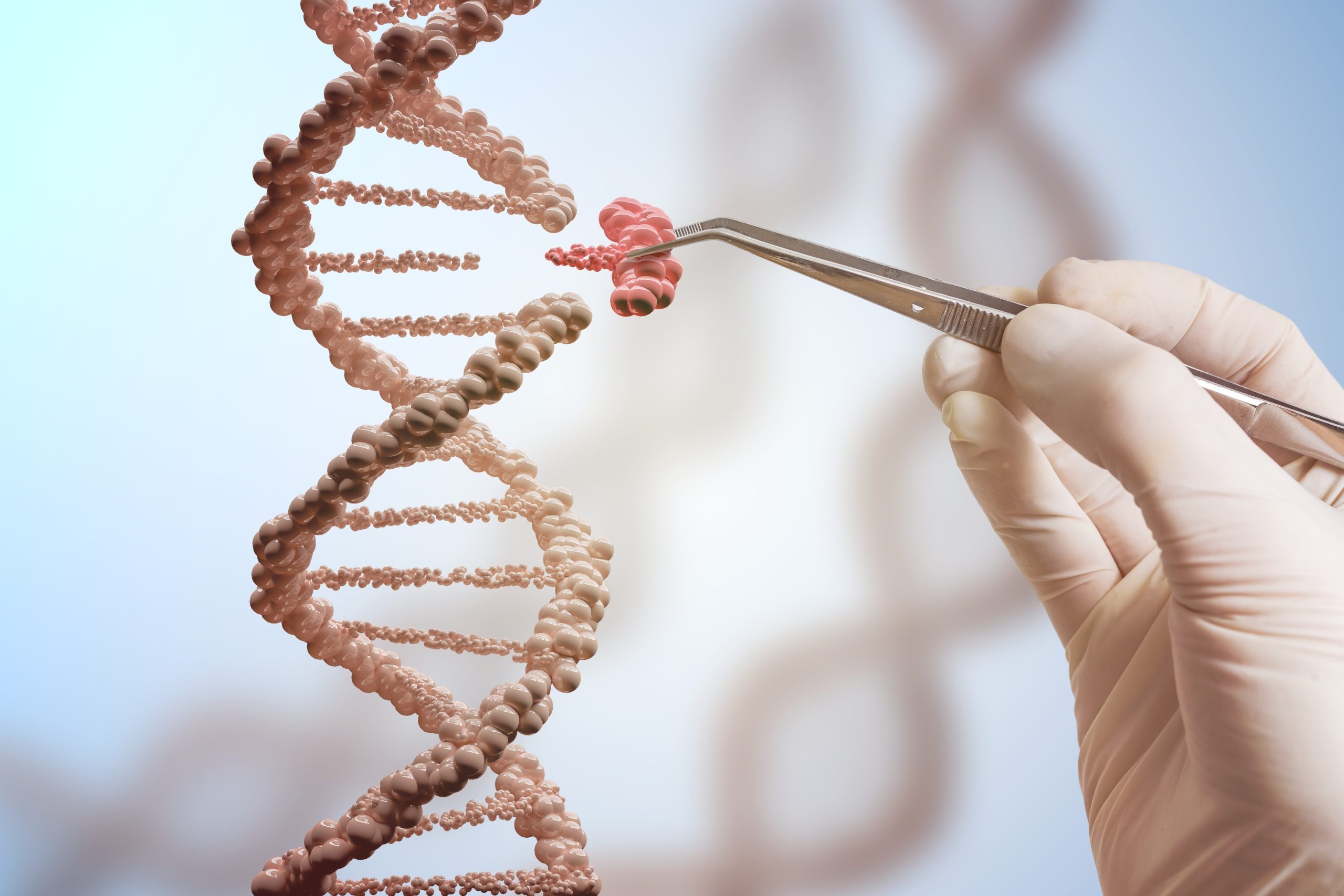 Gene therapies offer the possibility of curative treatments across the medical spectrum: from rare, severe and otherwise untreatable genetic disorders to more common chronic metabolic conditions. Investor interest in the field seems to have rallied this year after stalling briefly in 2021 in the face of regulatory hesitancy following safety concerns and underwhelming trial results.
A flurry of recent Big Pharma acquisitions and other investments into gene therapy start-ups has caught the eye of investors on Wall Street and around the world. The FDA's approval of the haemophilia B treatment Hemgenix on 22 November 2022 is the latest example of a gene therapy success story[1].
Even the medicine's record-breaking price tag – $3.5 million per dose – has not dampened interest since its impressive efficacy means healthcare systems will no longer have to pay for expensive long-term prophylactic therapy. This suggests that confidence is returning, but can we be certain that gene therapy is back in investors' good books? With so much activity in this field, what is it investors should be looking for when it comes to patent due diligence?
Overcoming controversy to revolutionise medicine
Gene therapy involves delivering functional copies of a faulty gene to a patient to restore, or compensate for, a lack of functionality caused by a mutated or non-functioning gene. There have been many iterations of gene therapy since its base technology became a hot topic of research in the 1980s and 90s. However, the technology was side-lined in 1999 by the tragic death of a clinical trial participant and general safety concerns surrounding such medicines.
In recent years, significant advances in biological manufacturing capabilities and a more favourable regulatory framework have led to a resurgence of interest in this technology. Many companies are now developing gene therapy treatments, particularly for otherwise untreatable monogenic disorders.
As of August 2022, 41 gene therapy treatments had been approved for marketing around the world[2], and the FDA predicts that it will be approving 10–20 cell and gene therapy products each year by 2025[3]. Large pharmaceutical companies appear to share this optimism, with high-profile deals dominating headlines in the biotechnology community and beyond. With gene therapy targets ranging from sickle-cell disease to rare diseases of the cardiac and neuromuscular systems, there appears to be an abundance of opportunity for companies developing gene therapies to secure large investments and revolutionise medicine through their innovations.
In an article from 2019, we discussed the state of gene therapy research. Since then, development in the field has snowballed.
The number of cell and gene therapy deals rises in 2022
Since August 2022, there have been a number of high-profile deals involving cell and gene therapy companies. The largest of these was the acquisition of Villaris Therapeutics by Incyte in a deal worth up to $1.4 billion[4]. The uptick in acquisitions symbolises a renewed confidence in gene therapy's potential to produce treatments for some of humanity's most debilitating genetic conditions. One of the least active years for biopharmaceutical mergers and acquisitions in the last decade turned out to be 2021, with a cumulative deal value of $108 billion, compared to $128 billion in 2020 and $261 billion in 2019[5]. However, analysts are expecting biopharma dealmaking to increase in 2022[6]. Despite a lacklustre performance in some clinical trials (e.g. preclinical data compelling Astellas to terminate three Duchenne muscular dystrophy trials in April 2022[7]), the show of trust in gene therapies, observable in large investments, implies optimism in their potential.
Another recent deal of significance was the acquisition of Akouos by Eli Lilly for ~$487 million, plus contingent value rights, for an aggregate amount of up to $610 million[8]. Akouos is developing a portfolio of first-in-class adeno-associated viral gene therapies for the treatment of inner ear conditions, including sensorineural hearing loss. Despite the high costs involved, these deals have spurred confidence from investors, with analysts optimistic that these companies will produce profitable results.
However, setbacks in clinical trials persist. For example, two participants in a recent Novartis trial perished, prompting an investigation into the circumstances of their deaths[9]. This serves as a reminder of both the serious nature of these treatments and the risks the sector is exposed to. While these events did not stall investments, there is no doubt that the outcomes of clinical trials and regulatory assessments can rapidly impact the viability of companies developing gene therapies. BioMarin's development of Roctavian – a haemophilia A treatment – is a good example of this.
Roctavian was set to become the first approved gene therapy for haemophilia, but the FDA pushed back approval early in 2021, citing a need for more data on the drug's long-term effects. This hit BioMarin's stock price hard. But the EMA's approval of Roctavian earlier this year, with a hefty price tag of around €1.5 million a dose, helped to turn things around[10]. It is likely that Roctavian's approval is not far off in the US, where it is expected to cost about $2.5 million per dose.
The single-dose nature of these drugs is expected to lead to alternative charging schemes within healthcare systems. It is expected that costs will fall as technology matures and indications with larger patient populations are targeted.
Special challenges with IP due diligence in gene therapy
As more cell and gene therapy companies launch, there is an increasing crossover of targeted indications. A report from investment bank Piper Sandler in September 2021 found 21 gene therapy programs aimed at haemophilia A, 19 targeting Duchenne muscular dystrophy and 18 pursuing sickle cell disease treatments [11]. There is fierce competition for investment, and there are strong regulatory and financial advantages in being first to market (e.g. the 10 years of EU market exclusivity attained by Roctavian's orphan drug designation). Therefore, the importance of an effective intellectual property (IP) strategy, with a focus on robust patents, has never been greater for companies not wishing to be left behind.
Gene therapy is a field with particular challenges when it comes to obtaining effective granted patents. In part this is due to the age of the base technology but the nature of the therapy, their delivery and manufacture mean that many patent law exclusions need to be navigated. Patents are likely to grant with much narrower claims than they were filed. This isn't necessarily a problem in a tightly regulated market if they protect the product but may disadvantage companies that are not first to market.
The biotechnology group at GJE are experienced in patenting cell and gene therapies, advising both innovative biotech companies and investors. To discuss your biotech IP strategy please get in contact with us at biotech@gje.com.
References
---
[1] FDA Approves First Gene Therapy to Treat Adults with Hemophilia B | FDA
[2] Summary|As of August 2022, 41 gene therapy drugs have been launched worldwide | LinkedIn
[3] Statement from FDA Commissioner Scott Gottlieb, M.D. and Peter Marks, M.D., Ph.D., Director of the Center for Biologics Evaluation and Research on new policies to advance development of safe and effective cell and gene therapies | FDA
[4] Incyte Announces Agreement to Acquire Medicxi-backed Villaris Therapeutics and Auremolimab (VM6), an Anti-IL-15Rβ Monoclonal Antibody | Incyte
[5] Firepower 2022: biopharmas shift from M&A to strategic partnerships to access external innovation | EY – Global
[6] 5 questions facing biotech M&A in 2022 | BioPharma Dive
[7] Astellas takes $170M hit as DMD gene therapy plan unravels in wake of preclinical data | Fierce Biotech
[8] Lilly to Acquire Akouos to Discover and Develop Treatments for Hearing Loss | Eli Lilly and Company
[9] Novartis reports Zolgensma caused two deaths from liver failure | Reuters
[10] Roctavian okay sets up another gene therapy test for Europe – (pharmaphorum.com)
[11] 5 questions facing gene therapy in 2022 | BioPharma Dive