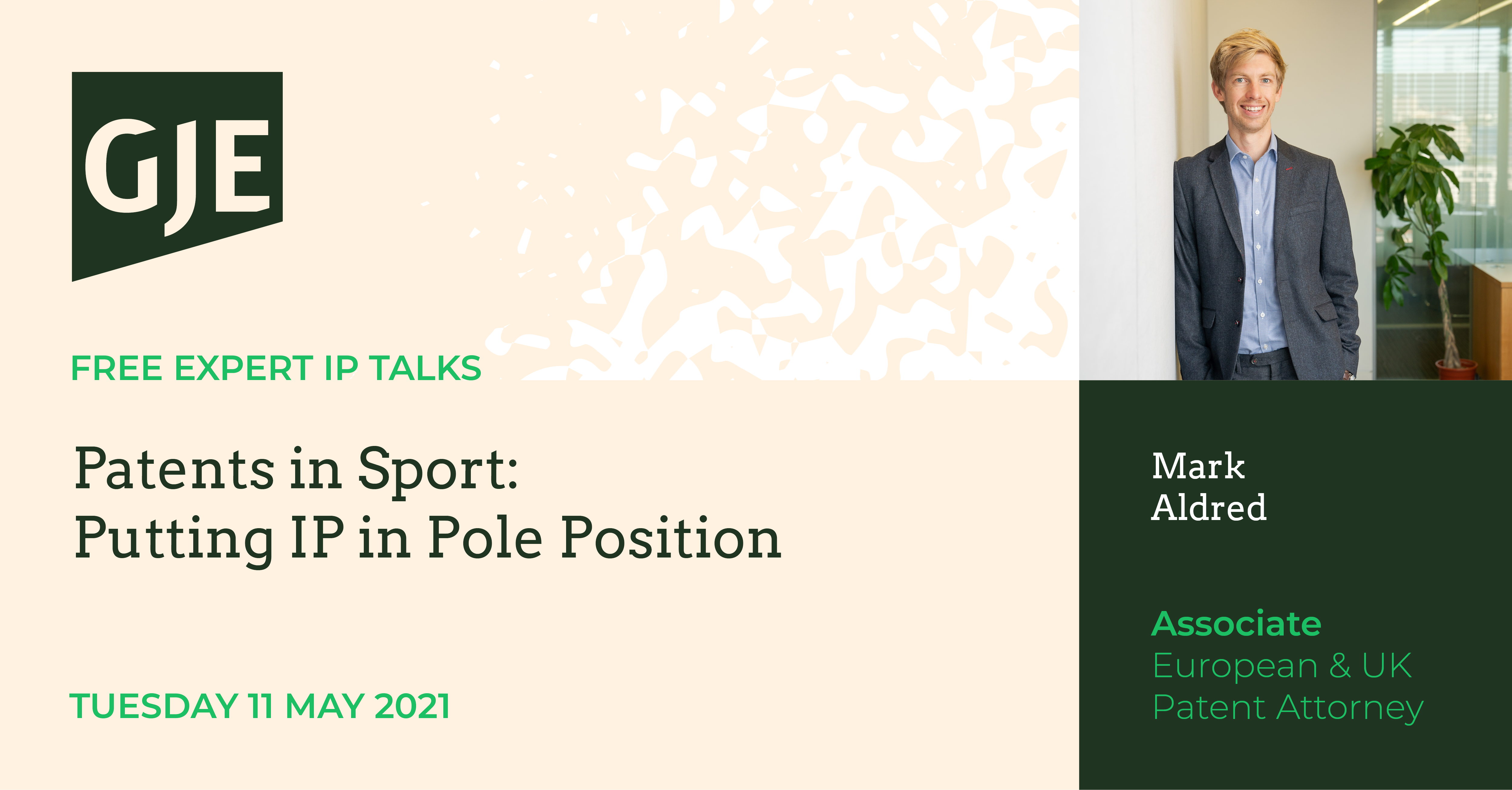 Tuesday 11th May 2021, 2:00 pm (London UK – BST) 45mins
What will the talk cover?
Sport and business, once seen as separate fields, have become increasingly intertwined, with the business of sport now a billion dollar industry in the UK.  Innovation in sports technology, from the latest athlete equipment through to improvements in spectator engagement, has played an important role in this growth, and is reflected in the increasing number of patent applications that are being filed in this field.
In this talk, we will discuss the key aspects of intellectual property that can be used to protect innovations within the sports sector, with a particular focus on the patent system.  The webinar will also explore broader patent strategy, including ways in which patents can be utilised to their full potential to maximise their value within the overall business.
Who will be speaking?
Mark Aldred is a chartered UK and European patent attorney.  Mark works with a wide variety of technologies within the physics, IT and engineering sectors, representing a wide range of clients from multinational companies to individual inventors.  In addition to drafting and prosecuting patent applications, Mark has extensive experience representing clients in oral proceedings before the EPO.
Mark is a keen sportsman, and rowed for Great Britain between 2013 and 2016, including competing at the Rio Olympics.  Now retired from international rowing, Mark maintains a keen interest in sport and keeping up with the latest tech.