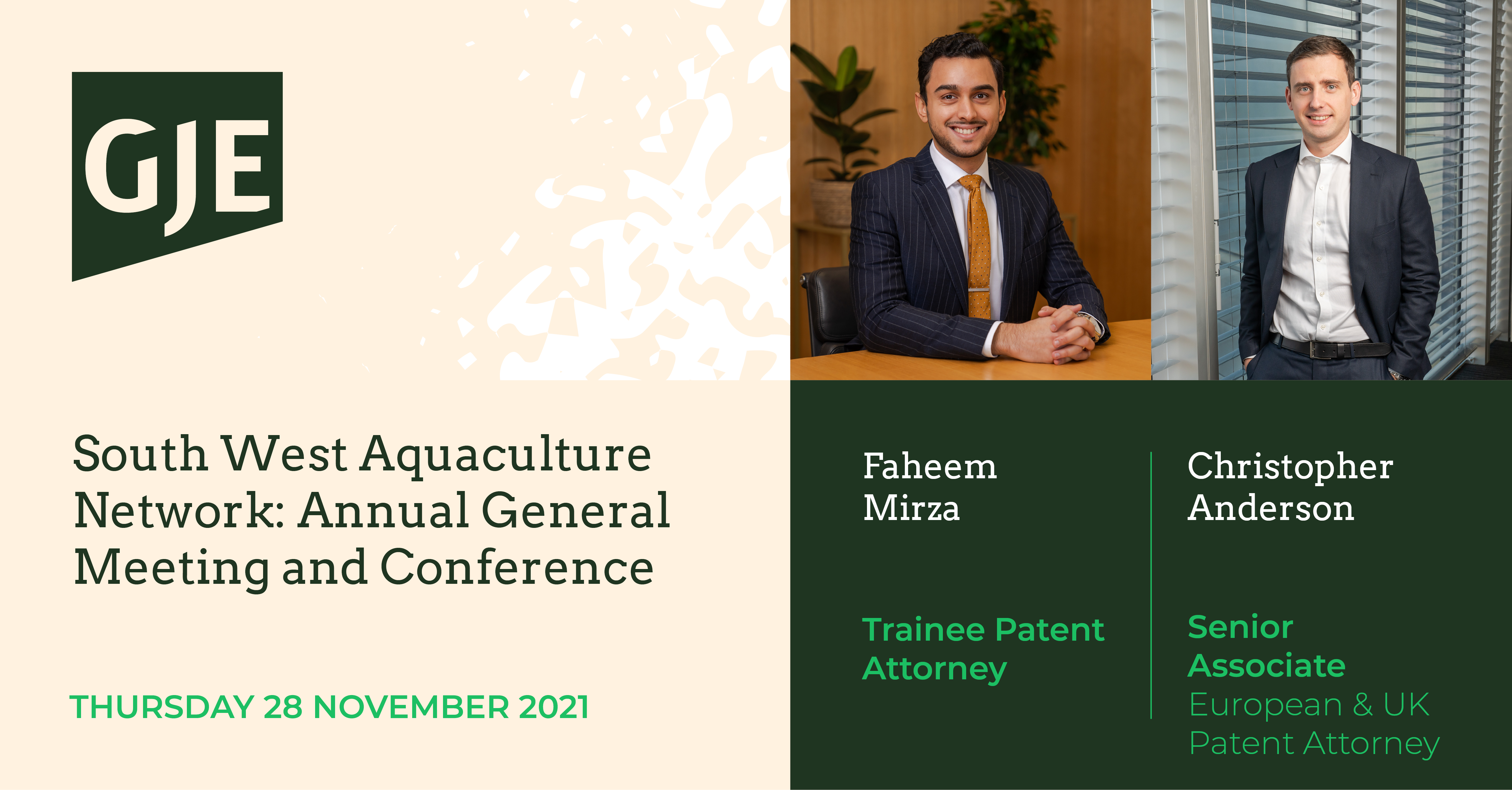 Thursday 28th November 2021, 08:45 AM – 04:15 PM (London UK – BST)
Christopher Anderson and Faheem Mirza will be attending the South West Aquaculture Network's Annual General Meeting and Conference at Kingston Maurward College, Dorchester.
The South West has long been recognised as having great potential for development of sustainable aquaculture across the many different sub-sectors of the industry.  With support from business, NGOs, policy makers and regional councils, the South West Aquaculture Network aims to develop strong blue economic growth for coastal communities across the region.
As well as a full day's agenda and panel discussion session there will be a market place with market stalls for organisations and businesses to network, and Chris and Faheem will be on hand throughout the day at the GJE market stall to answer questions on how to strengthen the value of your Aquaculture business through your intellectual property.
For the full conference agenda, please click here.