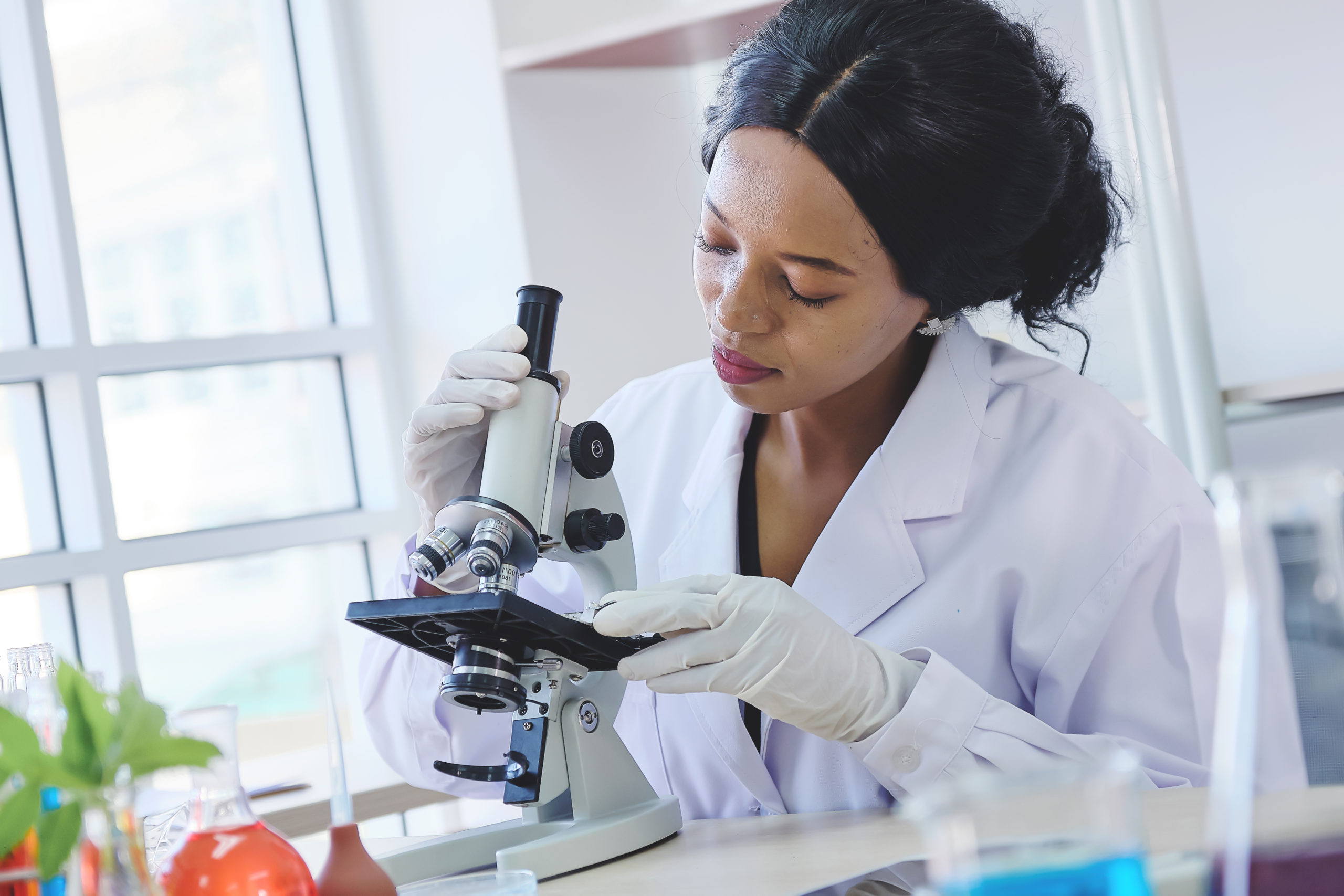 This International Women's Day, we are honouring the successes of female inventors whose innovations in response to the COVID-19 pandemic have provided us with much needed hope in a period of unprecedented crisis.
The gender patent gap
According to a 2020 report by the organisation WISE, the number of women in STEM careers in the UK has exceeded the 1 million milestone for the first time, and the number of female engineers has doubled over the past decade alone.1 Despite these rising numbers, women still only make up around 24% of the STEM workforce.
These disparities also persist in patent filings, and consequently in women's ability to gain investment and commercialise their innovative output. A 2017 study by the UKIPO revealed that only 12.7% of patent inventors worldwide are female, and 69% of patents name male inventors only.2 However, interestingly, it was found that IT patents granted to mixed-gender teams are cited 30-40% more often than those from all-male teams.3 This is due in part to the larger size of some mixed-gender teams; however, there is also evidence to suggest that gender diversity within research teams leads to higher-quality breakthroughs and innovations due to a greater variety of perspectives and enhanced information processing.4
The UK Government has published a roadmap to improve gender equality that projects that reducing gender gaps in overall labour market participation, wages, and STEM qualifications could increase the size of the economy by as much as £55 billion by 2030.5 Among their plans for change, they have invested in programmes to increase the participation of women in STEM subjects, recognising that improving opportunities for women to realise their full potential in STEM is firmly within our shared interests.
Campaigns such as 1 million women in STEM also aim to address the gender gap by tackling the lack of visible, female role models in STEM careers by celebrating the successes of women, increasing accessibility to STEM careers and showing the next generation of women in STEM that their aspirations are indeed achievable and attainable.6 This approach, alongside carefully considered government- and employer-led policies around tackling the gender gap and managing caring responsibilities, may aid in innovating for a society in which no one is limited in their choices, opportunities or success, by gendered perceptions and beliefs.
Success of women in the COVID-19 response
Despite the ongoing gender gap in patent filings and in the STEM workforce as a whole, many female inventors have been in the limelight of the global scientific community and mainstream media throughout the past year due to their urgent responses in fighting the COVID-19 pandemic. In particular, their innovations in developing vaccines have provided us with much-needed hope in a period of unprecedented crisis.
Among the incredible female scientists leading the vaccine race against time, Professor Sarah Gilbert has successfully led the Oxford/AstraZeneca team of researchers to develop and roll-out a jab which has been shown to decrease the risk of hospitalisation from COVID-19 by up to 94%.7 The technology is based on a modified adenovirus from chimpanzees, and builds on Professor Gilbert's past research work on vaccines for diseases such as malaria and Middle East Respiratory Syndrome (MERS) in her successful career as a Professor of Vaccinology at the University of Oxford.
Another pioneering women in the vaccine race is Dr Özlem Türeci – scientist, physician, and co-founder of BioNtech, the company that developed a COVID-19 vaccine in collaboration with Pfizer. This technology broke records by being the fastest approved vaccine in history, and also the first ever approved messenger RNA (mRNA) based vaccine. Due to their rapid, synthetic production methods that do not require the production of viruses like conventional vaccines, mRNA technology may offer a more flexible approach to tackling pathogens which are rapidly evolving, as well as offering fast development and manufacture in the face of large epidemics.
Dr. Kizzmekia Corbett is another leading female immunologist tackling COVID-19, who led preclinical studies of the Moderna mRNA vaccine in her research role at the US National Institutes of Health (NIH). Admirably, alongside her research, Dr Corbett has devoted time and effort into important outreach work in tempering public hesitancy towards the vaccine. By discussing vaccine technology in her free time in communities of colour across the US and over social media platforms such as Twitter, she has made scientific knowledge more accessible in public forums outside of the scientific community.8 Ultimately, this work strives to increase overall uptake of the vaccine and minimise health disparities in ethnic minority groups, who have already been disproportionately affected by COVID-19. 9
Innovating for equal opportunities
Despite improvements in gender equality in STEM in recent years, some reports project that at the current rate of progress, the percentage of women in the STEM careers in the UK will only reach around 29% by 2030. While it is evident that more work needs to be done to innovate for equal opportunities in STEM, the outstanding results achieved by visible role models such as Prof Gilbert, Dr Türeci and Dr Corbett will no doubt help inspire more women considering a career in STEM to pursue it. Supporting and empowering women inventors is one key element of a thriving innovation and entrepreneurial ecosystem, and is vital for shaping our shared future where no one is limited by gender.
At GJE, our patent and trade mark attorneys are highly experienced in obtaining effective patent protection for a diverse range of clients, from start-ups to international corporations. To discuss your intellectual property strategy, please find my contact details on my website profile here or contact us at gje@gje.com.
Our firm celebrates gender diversity and equal opportunity in the IP profession. GJE is a proud member of IPInclusive and supporter of Women in IP.
References
1 Women in STEM | Percentages of Women in STEM Statistics, https://www.stemwomen.co.uk/blog/2021/01/women-in-stem-percentages-of-women-in-stem-statistics (2021).
2 UKIPO | Gender profiles in worldwide patenting, https://assets.publishing.service.gov.uk/government/uploads/system/uploads/attachment_data/file/846363/Gender-profiles-in-worldwide-patenting-2019.pdf (2019).
3 Ashcraft & Breitzman, "Who Invents IT? Women's Participation in Information Technology" National Center for Women & Information Technology (2012).
4 Galinsky et al., "Maximising the Gains and Minimizing the Pains of Diversity: A Policy Perspective" Perspectives on Psychological Science 10(6), 742-748 (2015).
5 UK Government Report, "Gender equality at every stage: a roadmap for change" (2019).
6 WISE | 1 of the Million, https://www.wisecampaign.org.uk/1ofthemillion (2020).
7 Torjesen, "Covid-19: First doses of vaccines in Scotland led to a substantial fall in hospital admissions", The BMJ, 372(523), (2021).
8 N. Subbaraman, "This COVID-vaccine designer is tackling vaccine hesitancy – in churches and on Twitter", Nature 590, 377 (2021).
9 Cooper, "Rethink how we plan research to shrink COVID health disparities" Nature 590(9), (2021).