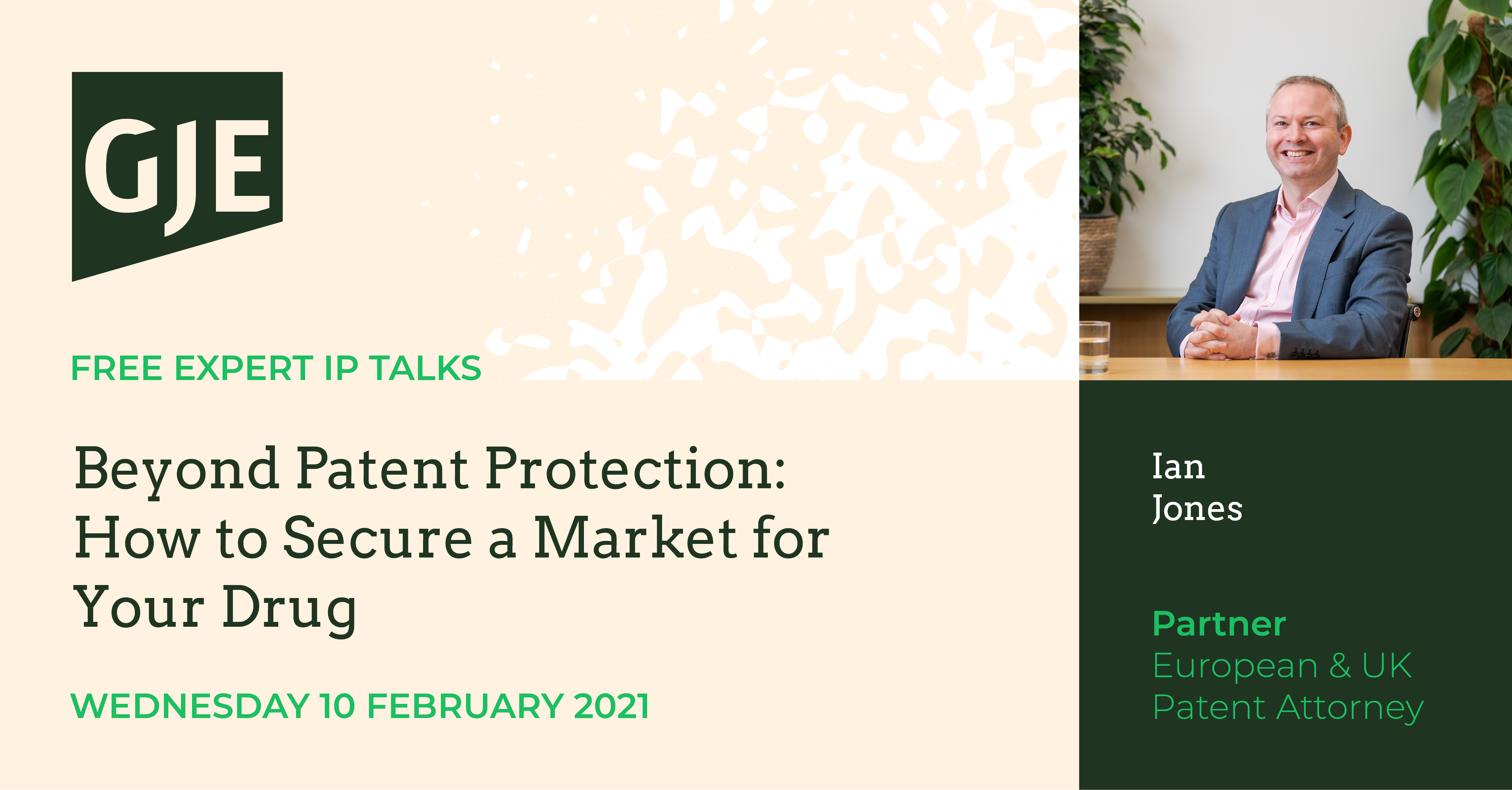 Wednesday 10th February 2021, 2:00pm (London UK – GMT) 45mins
What will the talk cover?
This talk focuses on the mechanisms for securing market exclusivity for pharmaceutical products beyond patent protection in Europe, with a particular focus on the UK.
Securing market exclusivity is an essential step towards a profitable product, and helps to recoup the significant costs associated with taking a drug to market.  Many countries offer a range of mechanisms that primary innovators can use to protect their assets from generic drug competition.  Those mechanisms include Supplementary Protection Certificates (SPCs), data exclusivity, and orphan exclusivity, and are specifically designed to compensate companies for the delay in obtaining marketing authorisation for their product, thus incentivising research into the next generation of pharmaceuticals.
Who will be speaking?
Ian Jones is a European and Chartered UK Patent Attorney.  He specialises in pharmaceuticals and industrial chemistry, and extends his reach into related sectors, like biotechnology and medical devices.
Working with a wide range of clients, Ian provides strategic IP advice to help companies leverage their commercial assets to support their business plans.  He provides SMEs and multinational corporations with tactical filing strategies designed to secure and grow their product markets.  Ian's commercial advice is supported by a wealth of experience in IP matters across the UK, Europe, the US and East Asia.
Clients say that Ian is "the most approachable person, which is really important because as my business evolves I need to know I can trust the advice I'm given", and "Ian is always very responsive if we have urgent requests … I know I can rely on Ian to have the latest and most accurate information when I need it.  He makes my job easier".
Find out how GJE can support your pharmaceutical business here
Read our thought leadership articles for the pharmaceutical sector here