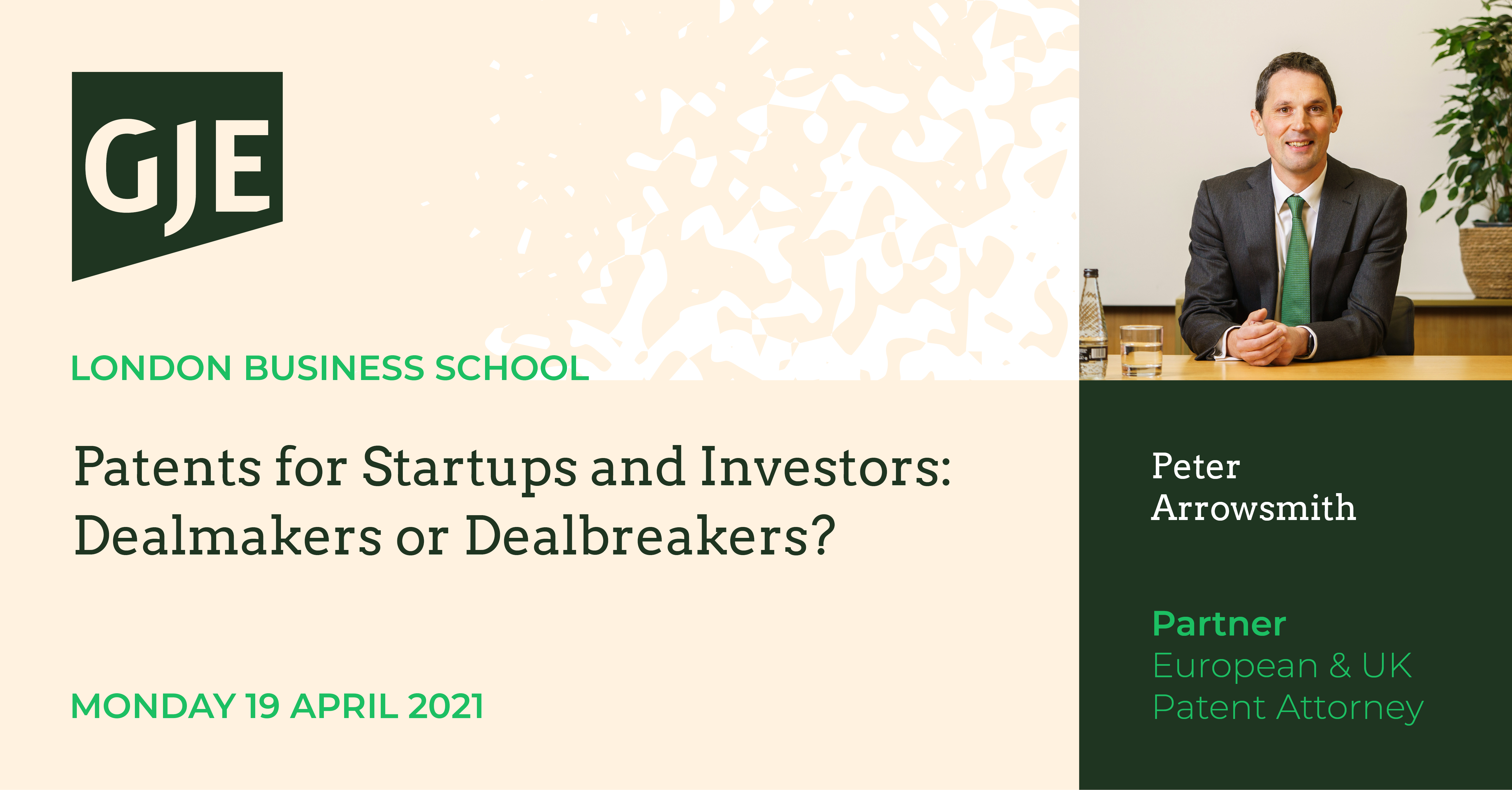 Monday 19th April 2021 19:00 – 20:00 BST
What will the event cover?
Patenting takes time, so should be planned ahead.  One of the considerations for a startup's patenting strategy could be its influence on the success of further fundraising.  Depending on the industry, stage and other factors, patents could be the dealmakers or the dealbreakers.
In conversation with Peter Arrowsmith (Partner at Gill Jennings & Every), Angelika Burawska (COO at SFC Capital) and Dmitry Kuzmin (Managing Partner at 4BIO Capital) who will discuss the influence of a startup's patenting strategy on fundraising results.  Key topics that will be addressed:
In what circumstances are patents critical for the startup's fundraising success (industry, sector, target audience, territory, expansion plans, exit plans etc.)?
When should a startup start researching and formulating its patenting strategy? What should be the first steps? Where should he look for the advice?
What should early investors (angels, micro VCs) be looking at in terms of the patent situation when they are considering investing in a startup?
Who will be speaking?
Peter Arrowsmith (Patent Attorney and Partner at Gill Jennings & Every)
Peter's technical focus is in physics and electronics, with specialisations in optics and software.  Peter is particularly interested in computer-implemented inventions and some of his clients in this area have been involved in artificial intelligence, digital rights management, cloud computing and social networks.
Angelika Burawska (COO at SFC Capital)
Angelika joined SFC Capital in its early days in 2014 bringing strong business education from top European universities, wide corporate and startup experience, and passion for entrepreneurship.  As COO of the company, she overlooks day to day operations, sets up structures and processes, initiates and executes projects important for growth, and brings SFC's strategy to life.
Dmitry Kuzmin (Managing Partner at 4BIO Capital)
Dmitry 'Dima' Kuzmin MSc (Oxon) PhD MRSB MIoD is the co-founder and managing partner of 4BIO Capital, a London-based investment firm focused on advanced therapies and a pioneer of advanced therapies investments.  Before founding 4BIO, he served in several academic roles with research interests spanning structural biology and rational design of ion channels, optogenetics, gene therapy of neurological and psychiatric diseases, brain-computer interfaces, and information processing in the brain.  .
Moderator: Nastasya Savina (Head of 1step2market)
Nastasya Savina is a marketing veteran with 20+ years of experience in marketing, communications and HR on the global market.  As a leader of 1step2market, she helps tech companies to go global and land "softly" in the UK.