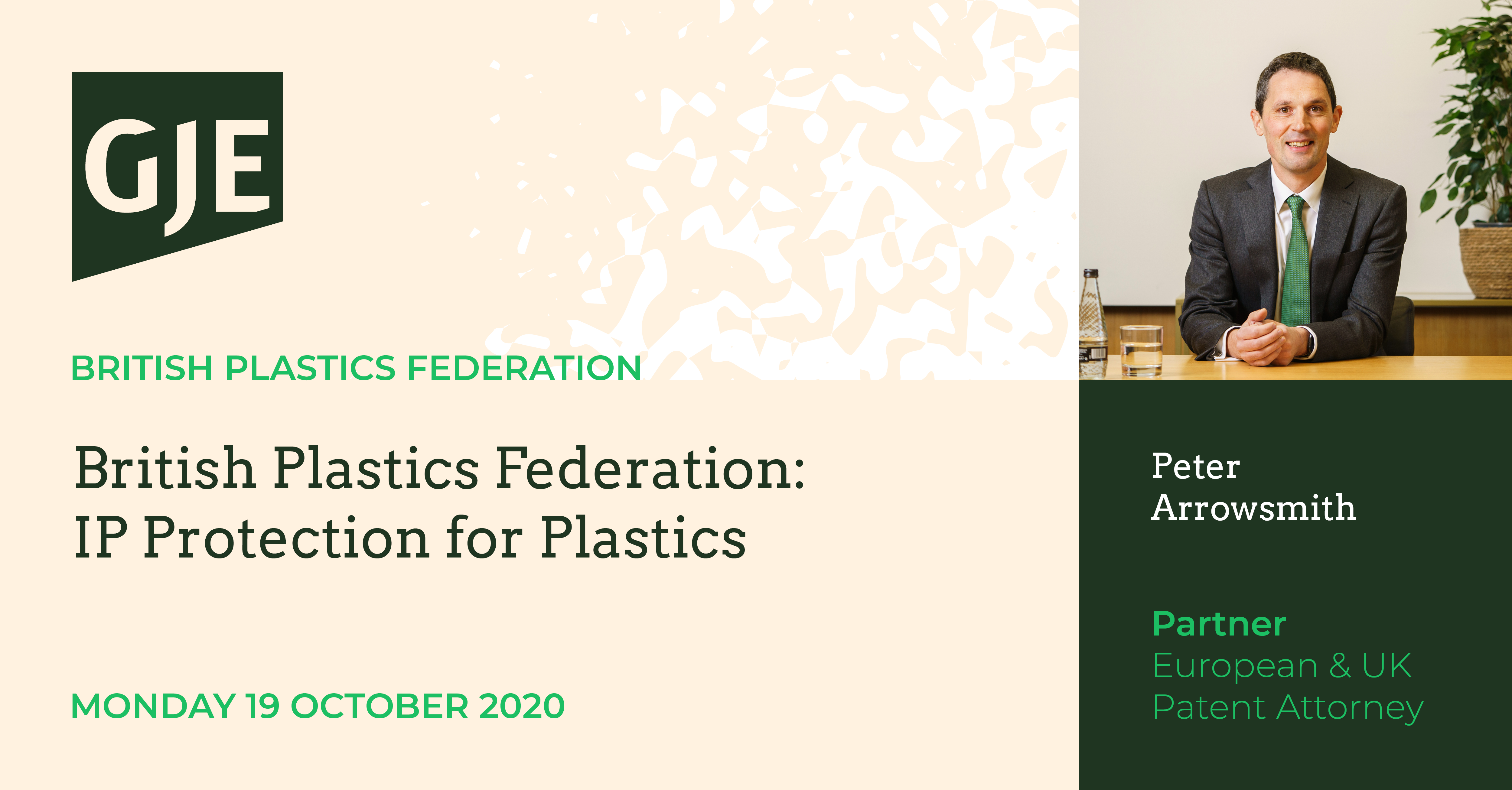 Monday 19th October 2020, 12:00pm (London UK – BST) 45mins
The British Plastics Federation (BPF) was established to represent the UK industry in 1933 and is the world's longest-running plastics trade association.  GJE is pleased to announce their collaboration in the BPF 'Lunch and Learn' webinar series this year, with UK and European Patent Attorney and Partner, Peter Arrowsmith, delivering 'IP Protection for Plastics' on 19th October.
The focus of this webinar will be on UK and European IP Rights, covering the worldwide context where needed.  Peter will be discussing the main types of IP rights, providing attendees with a good understanding of patents, trade marks and registered designs.  He will cover what these IP rights can be used to protect and what they mean for the owner.  By the end of the session, you will know why the answer to "Can I patent my logo?" is always no!
Peter Arrowsmith is a UK and European Patent Attorney and Partner at GJE.  You can read about his background and experience on his profile here.
You can find out more about The British Plastics Federation here.