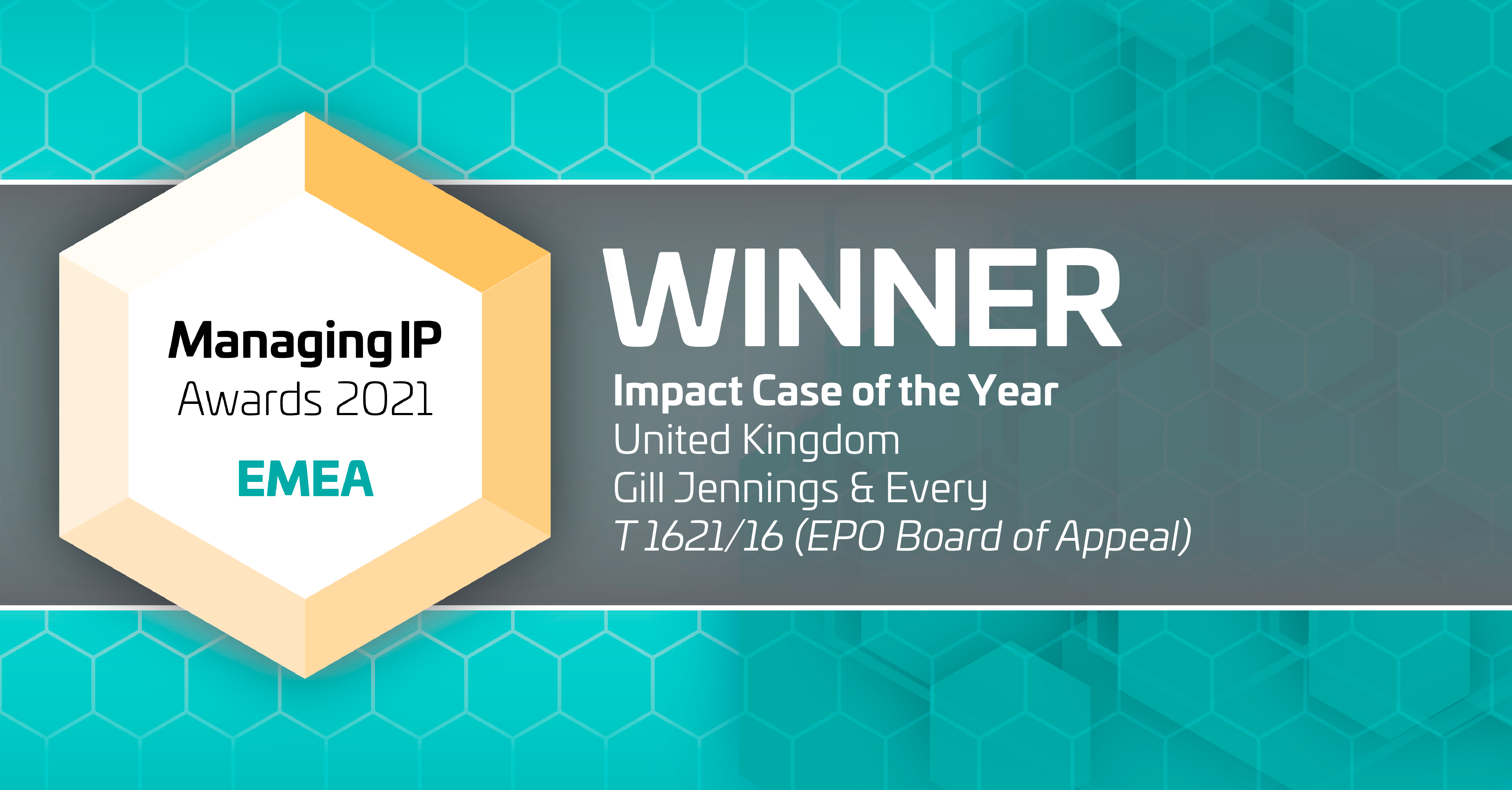 Gill Jennings & Every LLP is delighted to announce that our EPO opposition practice has been recognised with an "Impact Case of the Year" award at The Managing IP EMEA Awards 2021. The firm won the award for our role in the EPO Board of Appeal case T1621/16, a landmark decision relating to the allowability of claim amendments at the EPO.
A detailed write-up of the case can be found here: T1621/16 – GJE Cleans Up at the EPO Board of Appeal
John Fisher, the partner at GJE who led the case, commented: "This award from MIP is a great accolade for the work we have been doing at GJE. It recognises the achievements of our leading EPO oppositions practice and highlights the breadth of skill and experience across our team. We are all extremely proud that our work has been recognised in this way."
The Managing IP awards programme recognises remarkable achievements and developments in the past 12 months. The winners are identified after gathering information from thousands of firms, IP practitioners and their clients through interviews, email and online surveys.