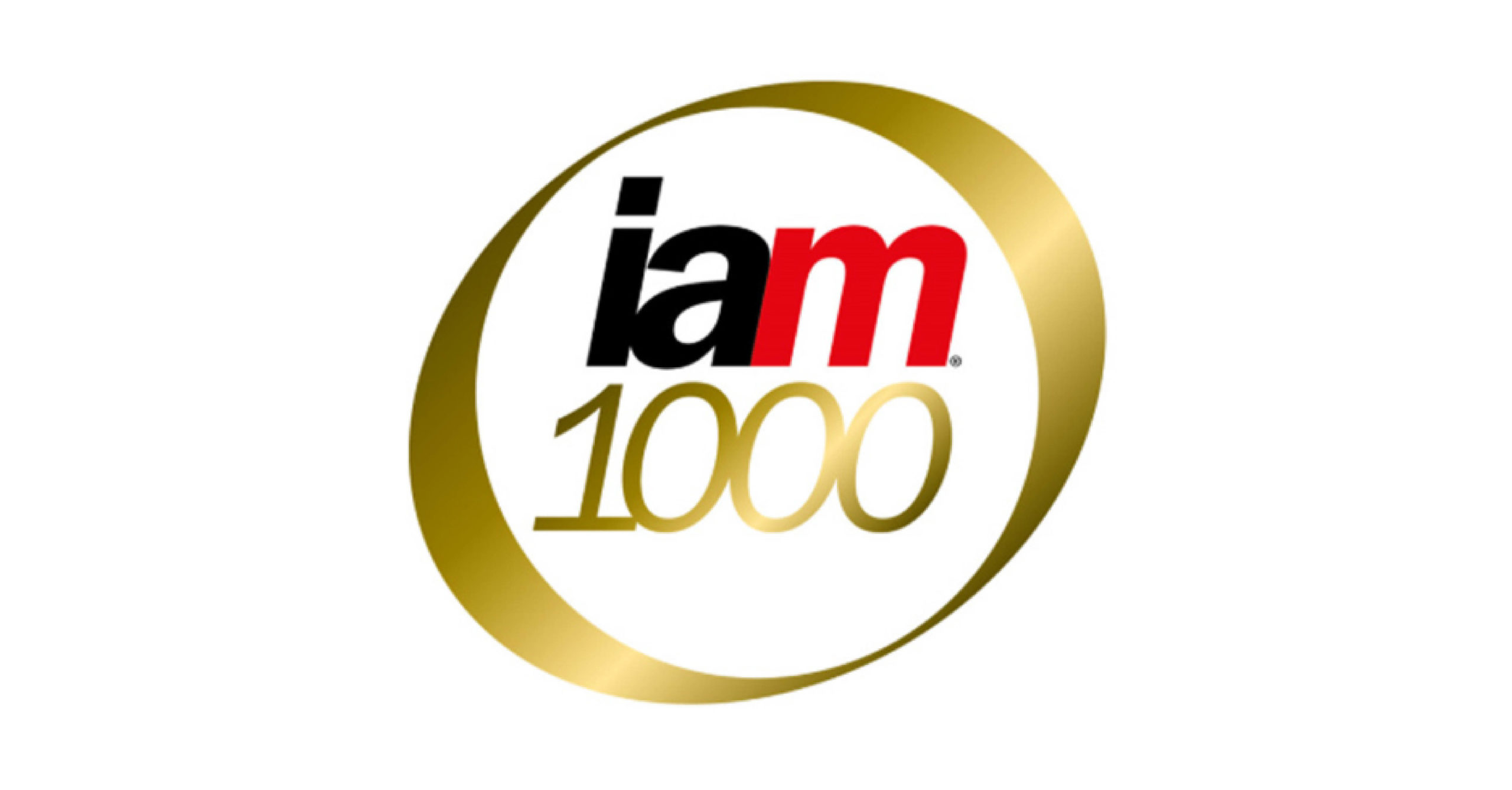 We are delighted to be recognised as a top tier firm in the 2019 edition of IAM Patent 1000: The World's Leading Patent Professionals.
IAM undertook an exhaustive qualitative research project to identify outstanding firms and individuals across multiple jurisdictions. When identifying the leading firms, factors such as depth of knowledge, market presence and the level of work on which they are typically instructed were all taken into account, as well as positive peer and client feedback.
The IAM Patent 1000 had this to say about GJE:
"The patent attorneys at Gill Jennings & Every are well-known for their "excellent prosecution practice across a range of industries", but not enough attention is given to their courtroom capabilities. As a noted European player, the firm specialises in providing "relevant, commercially driven advice that allows clients to make better decisions", in both the contentious and non-contentious arenas.
Robert Skone James has served as chairman of the firm since 2014, combining solid leadership with his notably astute post-grant advocacy at the EPO. Telecoms, hardware and software are his technical fortes.
Life-sciences sage Fiona Stevens is highly sought after for her skill in obtaining SPCs – according to one client, she is also a pleasure to collaberate with: "I have considerable experience myself in these areas after 40 years in the industry, yet I still learn from Fiona. She is highly collaborative and a lovely person to work with."
Peter Finnie is another cogent choice for start-ups and investors rich in intellectual property in the engineering sector: "He has a very business-like attitude which is rare among patent attorneys – he does not see his job as an academic exercise."
Physics and electronics authority Peter Arrowsmith is a true expert when it comes to computer-implemented inventions and is therefore ideally positioned to stay at the cutting edge of future developments in the IP market.
Versatile chemist Arnie Clarke is trusted by household names, including Mylan, who have enlisted him on an EPO oppositions procedure pertaining to Teva's blockbuster multiple sclerosis treatment Copaxone.
EPO oppositions also fall squarely within Lucy Samuels's ambit; clients would struggle to better her proficiency in matters concerning chemical engineering and fast-moving consumer goods."
If you are an ambitious business and you expect an IP service provider that can understand and help you achieve your commercial objectives, then we want to work with you.
Contact us via gje@gje.com or call us on +44 (0)20 7655 8500. We look forward to hearing from you.