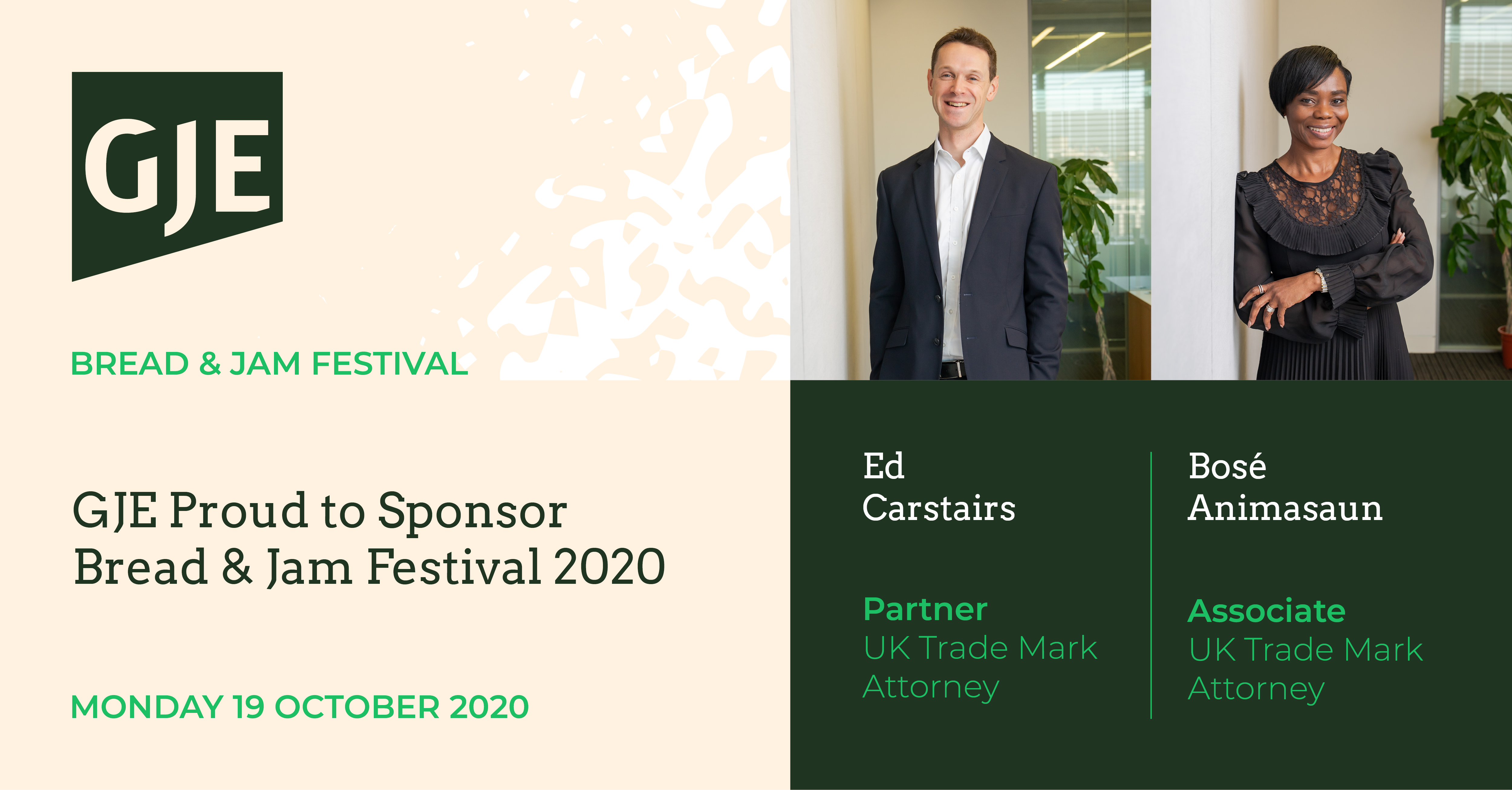 We are proud to sponsor Bread & Jam Festival for a fourth year. Bread & Jam is an annual festival for emerging and scaling food and drink brands that brings together innovators, investors and industry leaders for panel discussions and mentoring workshops.
This year Bread & Jam moves online providing attendees with the following opportunities:
Pitching opportunities with national retailers and fine food halls
Over 50 hours of industry insights, inspirational keynotes and lively panel discussions
Be inspired by over 100 thought leaders
Opportunity to pitch to investors specifically looking for FMCG opportunities
Ed Carstairs, head of our Food, Drink & Hospitality group, along with Alice Anderson who will be on hand throughout the festival to share a wealth of knowledge on brand protection within the industry.
Ed will participate in the panel discussion 'Preparing your business for investment and maximising the valuation' on Monday 19th October. Ed will discuss how business owners can best protect their brands, attract investment, and succeed in due diligence.
To book tickets to the festival please visit the Bread & Jam website here. To discuss your brand protection strategy, please contact Ed Carstairs via Edward.carstairs@gje.com.