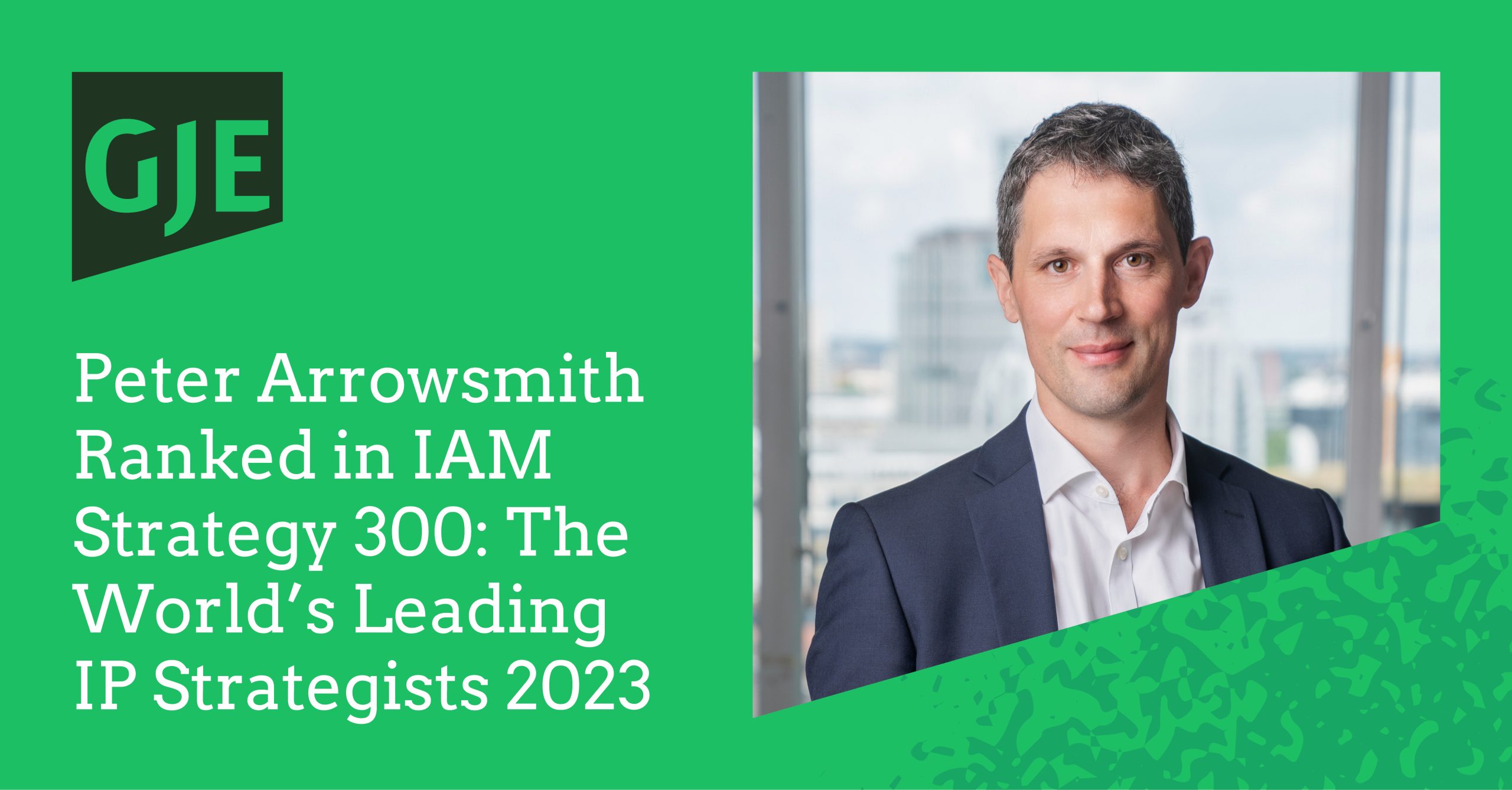 We are delighted to announce that GJE partner Peter Arrowsmith has been ranked in IAM Strategy 300: The World's Leading IP Strategists 2023.
The highly esteemed annual publication showcases 300 elite IP strategists who lead in 'the development and implementation of world-class IP value creation programmes.' The IAM Strategy 300 features only those individuals who excel in crafting and executing top-tier programs for harnessing the full potential of intellectual property.
Experts are selected through peer nominations and an extensive research and selection process which proves their exceptional skillsets as IP strategists.
You can view the IAM 300 rankings on their website here.