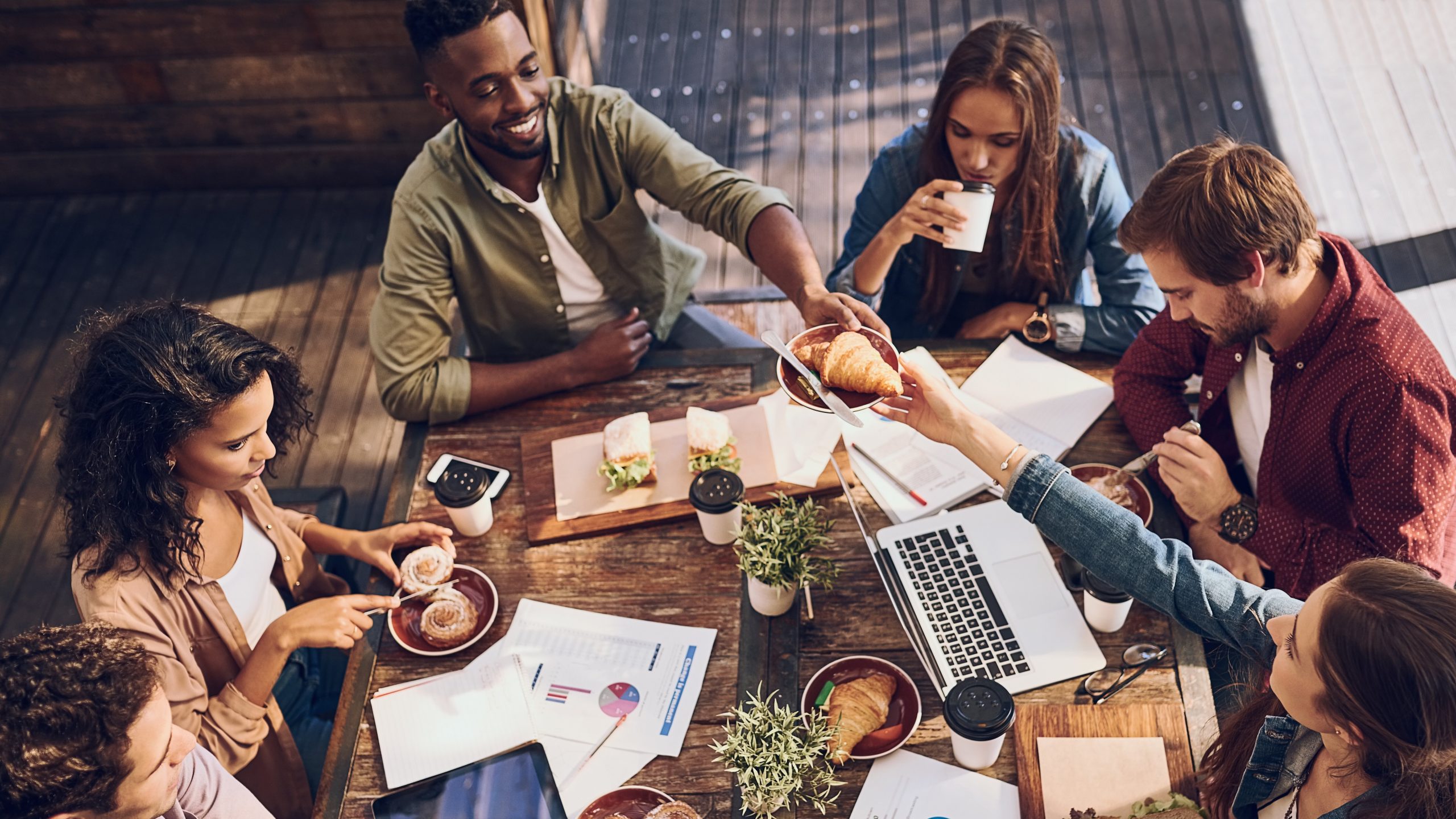 At this year's Bread & Jam Festival 2023, Edward Carstairs joined a panel in discussing the perfect pathway to exiting for food and drink businesses. The panel was chaired by Caner Veli CEO of Kind Community, who earned one of the single largest investments in Dragon's Den history, Melanie Goldsmith CEO of Juicy Brick and founder of alcoholic gummies company Smith & Sinclair, and corporate solicitor Paul Chiappe, managing partner at Joelson with 25 years of experience in working with F&D businesses.
We work with a lot of different F&D businesses of various sizes and at different stages of development. From newer, challenger brands all the way through to established global businesses, as well as investors and entrepreneurs looking to buy and sell businesses.
When it comes to putting your business in the best position to maximise investment or to secure a successful exit, there are several issues to consider on the IP side.
How can you build your exit into the early stages of your business? How can you maximise value on a limited budget, and what can you do to make a big impact? It is essential to understand the role of IP, how to secure trading partners and the agreements you need to have in place to win big when you're selling. Our recommendations are set out below.
What will an investor or purchaser look for when considering investing in or buying your business?
You want to make sure that the focus remains on your product, sales, team strength, growth potential and similar areas. Addressing the fundamental issues on the legal side concerning IP will mean that when the due diligence process is underway, it runs smoothly and does not cause a distraction. Fundamentally, the IP strategy will need to map on to the business strategy so that you can clearly show that the business has freedom to operate in the core territories, owns the trade mark in those territories and retains ownership and control of the IP.
You (probably) won't have everything sewn up from the outset (not least because you will be seeking investment to scale up), but you should at least be able to point to a strategy document. This gives the investor confidence in you by showing that there is a plan in place and that any potential issues can be addressed.
On the business side, have a clear idea of how much investment you need or how much you want to make from an exit so that when the opportunity comes along, you have a base from which to start negotiations.
Freedom to operate – the red flags that can stop a deal in its tracks
Think about the business plan. Make sure there is freedom to operate in the key markets that you have identified. If someone else has conflicting earlier rights, then they could prevent your continued use in that market with an infringement action. This sort of risk is a red flag to an investor or purchaser.
Split branding across different markets can be a logistical headache and can lead to higher costs. However, it happens – even to the biggest brands. For example, Lynx is known as Axe in some markets, and in Australia, Burger King is known as Hungry Jacks. So, it does not have to be fatal to your business.
Nevertheless, it is possible to avoid these problems by planning early. Identify the projected core markets, and don't forget where you are manufacturing and where packing happens. Conduct searches to see if anyone else has earlier rights. Have a few brand names in mind and try not to get wedded to one in particular. Instead, work down the list until you find one that is available.
File and register your trade marks
These are the essence of your identity. Customers will buy your products before those of a competitor because they trust your brand name or trade mark and know it is a sign of quality. Register your trade marks because they are business assets that can be sold or against which a loan can be secured.
A business with brands that can be registered as trade marks because they are distinctive and not descriptive is going to be more attractive because that business has a greater growth potential. A trade mark that can then be registered helps to maintain the market position, since it can be used to challenge third parties using or applying to register something similar for a similar product.
File applications to register your trade marks promptly. This will prevent someone beating you to it and 'doing it for you'. In many countries, unregistered rights are given little, if any, weight, so in the absence of a trade mark registration, it is very difficult to prevent a third party from using or applying to register an identical or similar name for an identical or similar product. You may then have to buy back your own trade mark at a high cost.
When filing, also look ahead and future-proof new product developments by using a suitably broad specification of goods. Once an application is filed, new goods cannot be added to the specification. Instead, a new 'top up' application is required, adding to costs.
Ownership – control the brand
When new IP is being created, make sure the business owns it. Remember that if you engage an external contractor to create a website or to design new packaging, they will own the IP unless there is an agreement that says otherwise.
Your trade marks should be centrally owned by the business and sit in the correct name. This will help with enforcement and securing investment. Investors prefer to see the IP in the name of the company rather than in a personal name, since on the face of it there is nothing to stop that person from walking away with it.
Keep robust contracts with your business partners – this applies to manufacturers, licensees, distributors and anyone else you're working with. Relationships may start positively, but be aware that they can break down over time, such as when a distribution agreement comes to an end. Make sure that contracts include clauses that acknowledge you as the owner of the IP rights and that oblige your suppliers, distributors and anyone else not to apply to register your marks or anything similar as a trade mark, company, domain name, etc. Include clear language defining the scope of each distributor's operation by territory as well as what happens to any excess stock at the end of the agreement.
If you would like to discuss any of the issues raised in this article, then please find my contact details on my web profile here or contact us at gje@gje.com.