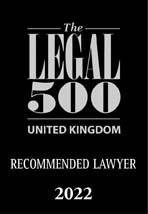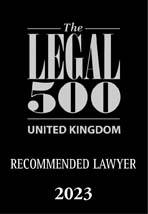 Edward Carstairs
Partner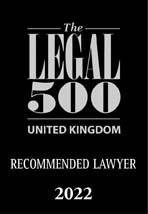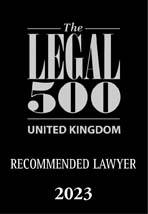 Ed assists clients with all aspects of trade marks working with them to identify and maximise the value of their business through their IP. This includes providing health checks of existing portfolios, strategic advice regarding the clearance, filing and enforcement of IP rights and due diligence work, both for clients looking to acquire a target and those that are subject to an offer to purchase.  Ed has more than 15 years of experience in IP and his work also extends to obtaining registered protection by handling objections, oppositions and cancellations all around the world including negotiating settlement agreements.
Ed works for a range of different size clients.  These include start-ups and entrepreneurs, SMEs, investors and large multinational entities. His clients include an award winning audio product company, a famous serial investor, an international dairy cooperative, a renowned sportswear company, an international chain of bars and new entrants to the food & drink sector
Clients have described Ed as being "incredibly attentive, has great knowledge and I don't hesitate to recommend him" and "an exceptional trade mark attorney.  He always provides very thorough, complete and clear advice on every matter.  He is always available and keen to understand the general strategy and vision of the company".
Beyond the world of trade marks, Ed is a keen cyclist and, although his playing days have now ended, has also achieved a first dan black belt in Taekwondo.
Ed has advised clients of all sizes from start-ups to large multi-nationals and has a particular interest in the food, drink and hospitality industry.  Ed specialises in a number of areas including:
Food, drink & hospitality sector regularly hosting, attending and speaking at events
IP portfolio audits and strategic reviews to ensure that the portfolio reflects the business objectives so that they are well prepared for due diligence when seeking investment or selling the business
Preparing global freedom to operate and filing strategies in order to identify the IP that is created by the business, to mitigate any risks to use and to ensure that the IP is properly protected
Enforcing and defending trade mark rights in opposition and cancellation proceedings at the UKIPO and around the world
Guiding clients through complex IP issues in China including successfully defending a client in court against a malicious squatter attack and subsequently recovering the client's trade mark rights
Enforcement strategies against inappropriate internet use such as filing complaints objecting to abusive domain name registrations, Twitter accounts and use on Amazon and eBay and entertainment
Liaising with customs and trading standards to protect clients against counterfeits
UK Trade Mark Attorney
Member of the Chartered Institute of Trade Mark Attorneys (CITMA)
Ed studied English Literature at the University of Sheffield.  Ed joined GJE in 2011 and was promoted to partner in 2019.  He qualified as a Chartered Trade Mark Attorney in 2010 and was awarded the Payne/Bennett Memorial Award for one of his professional exams.