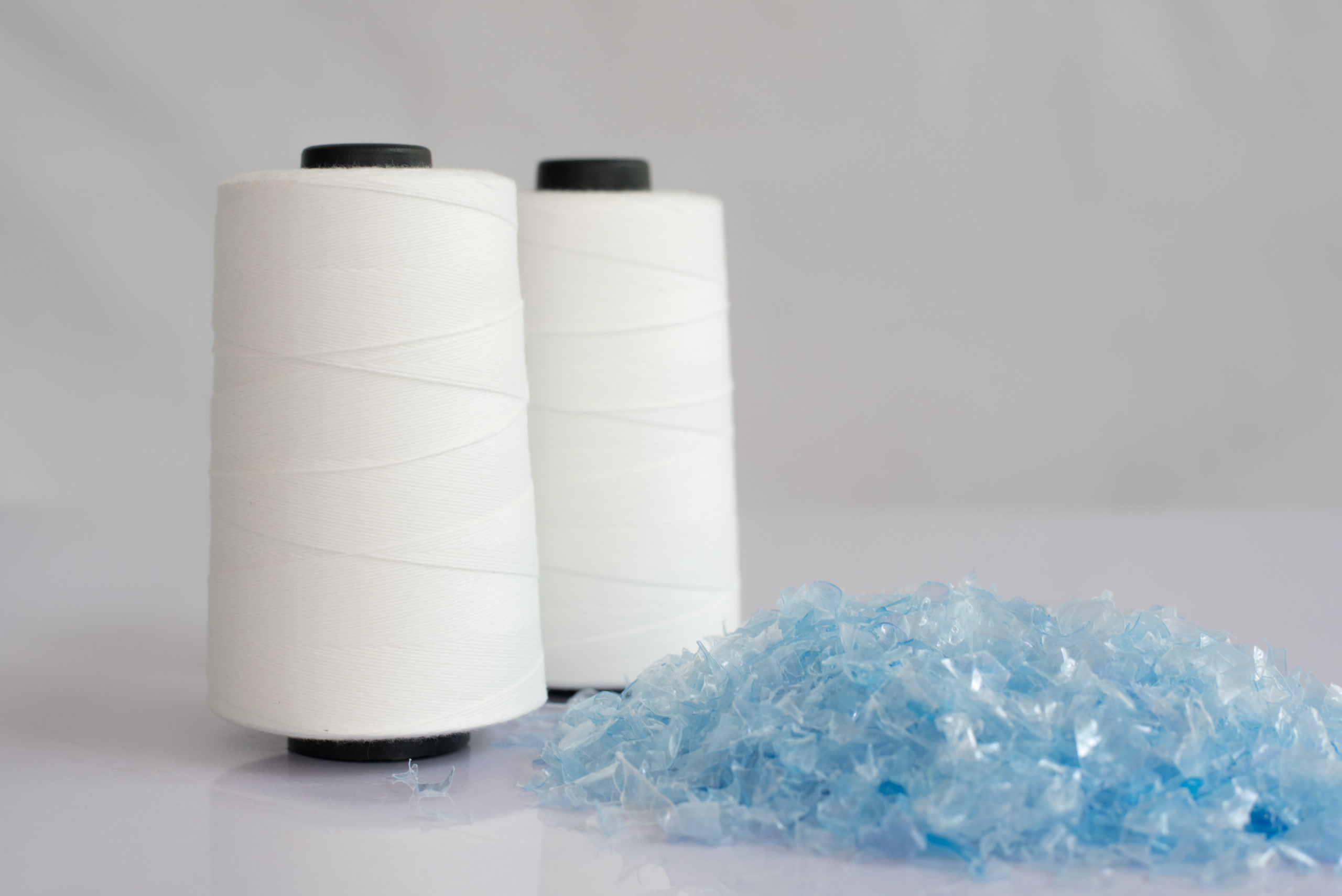 This article was originally published on GreenBiz and remains their copyrighted material. Follow this link to read the full article.
Consumer interest in the use of recycled materials, so-called recyclates, is on the rise. Indeed, the perceived sustainability of a product or brand is playing an increasingly important role in purchasing decisions, as evidenced by one global marketing research firm predicting sales of sustainable products to reach up to $150 billion in the U.S. by 2021.
Using recycled materials in products is just one way companies can reduce their impact on the environment, and as GreenBiz readers are well aware, this practice has been growing across a surprising breadth of industries.
Patagonia, for example, recently declared that 68 percent of its offerings use recycled materials. Similarly, activewear brand Salomon announced that it would bring to the market in 2021 a fully recyclable and part recycled running shoe. In automobile manufacturing, Jaguar Land Rover has committed to using Econyl yarn — a recycled nylon created by Aquafil — to make its floor mats and trims. Elsewhere, Audi, part of the Volkswagen Group, introduced the "Aluminum Closed Loop" process to one of its sites in 2017, and intends to expand the use of this aluminum recycling process to other sites in the near future.
As more companies innovate products made using recycled materials, and so the value proposition of using recycled materials transitions into a consumer expectation, innovators may wonder how they can protect their investment in the development of such products. Moreover, as companies seek to collaborate to tackle sustainability challenges, they may wonder how they can ensure collaborators share their key values and adhere to sustainable practices with their commercial activities.
To read the full article please follow this link.
If you would like information on how to protect your innovation or have any questions in relation to this article, please find my contact details on my website profile here or contact us at gje@gje.com.