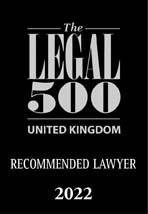 Matthew Hoyles
Partner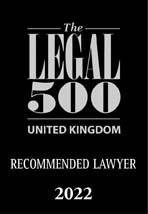 Matthew advises clients of all sizes and has particular experience with small and medium size enterprises, helping them to develop an approach to IP that adds value to their business.  As part of this Matthew also supports investors in making educated decisions based on a pragmatic understanding of the assets of a business.
Matthew enjoys transformational projects and has in the past led the implementation of procedures to evaluate and declare standards essential patents, supported the re-design of patent portfolio management processes, aided the setup of budgeting processes and alternative fee structures, and the implementation of processes and software systems to capture and manage intellectual property assets.  He specialises in providing pragmatic advice, particularly on the strategic use of Intellectual Property as well as finding creative solutions to tailor the registered rights of a business to meet their commercial objectives.
Having managed IP for a large global corporate, Matthew has an understanding of the needs of in-house corporate IP departments and the need to reduce their burden and provide an efficient and seamless service.  In his career, Matthew has acted for or on behalf of the world's largest mobile network operator, the world's largest telecommunications equipment manufacturer and the leading smartphone manufacturer in many markets.
Matthew also supports businesses in opposition matters at the EPO, in pragmatic and staged Freedom-to-Operate reviews and is a qualified UK Higher Courts Litigator to help support businesses as a trusted advisor.
In his spare time, Matthew is a keen sportsman and can often be found on a rugby field or in the stands at wide a variety of sporting events.
Matthew specialises in high-tech industries and particularly enjoys working on innovations combining hardware and software.  Matthew has particular experience in:
Telecommunications, e.g.  standards essential patents and ranging from mobile access technologies to OTT use cases and end-to-end solutions;
Software solutions and computer implemented inventions, e.g.  data compression, data science and machine learning
Medical Devices, e.g.  prosthetic heart valves and delivery devices
Oil and Gas, e.g.  downhole technology and oilfield services
'Crossover technology', e.g.  machine learning in immunotherapy and digital health
Sports tech
Patent portfolio management and design
Due Diligence reviews and investment support
Intellectual Property Rights management and internal process management
European Patent Attorney
UK Patent Attorney
Higher Courts Litigator
Fellow of the Chartered Institute of Patent Attorneys (CIPA)
Member of the European Patent Institute (EPI)
Matthew graduated with a Master's degree in Electronic Engineering from the University of Southampton in 2008.
Matthew joined GJE in 2008 and qualified at the firm before leaving in 2013 to gain experience of intellectual property in industry, working for a British multinational telecommunications company.  He re-joined as a senior associate in 2016 and joined the Partnership in 2019.