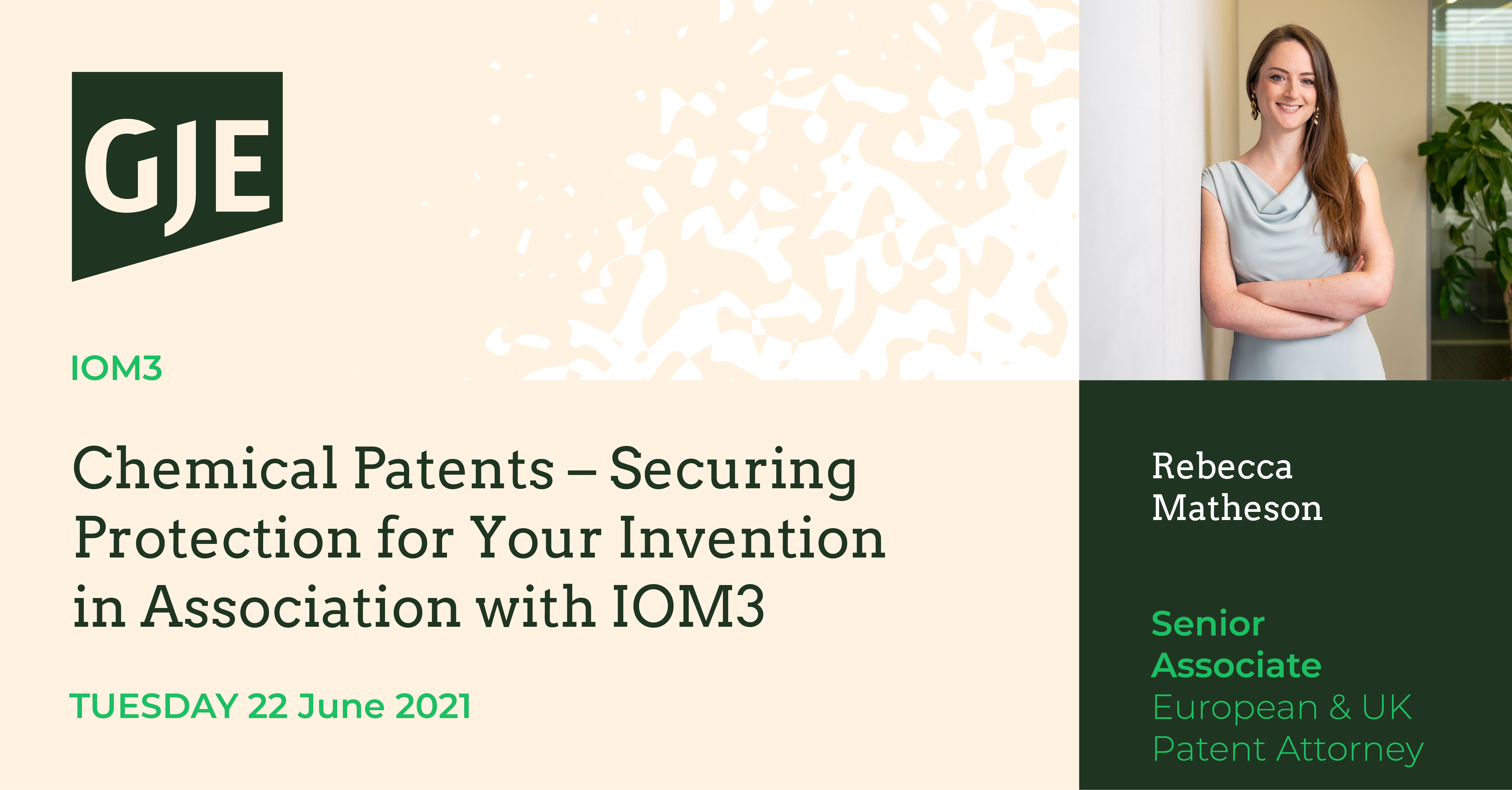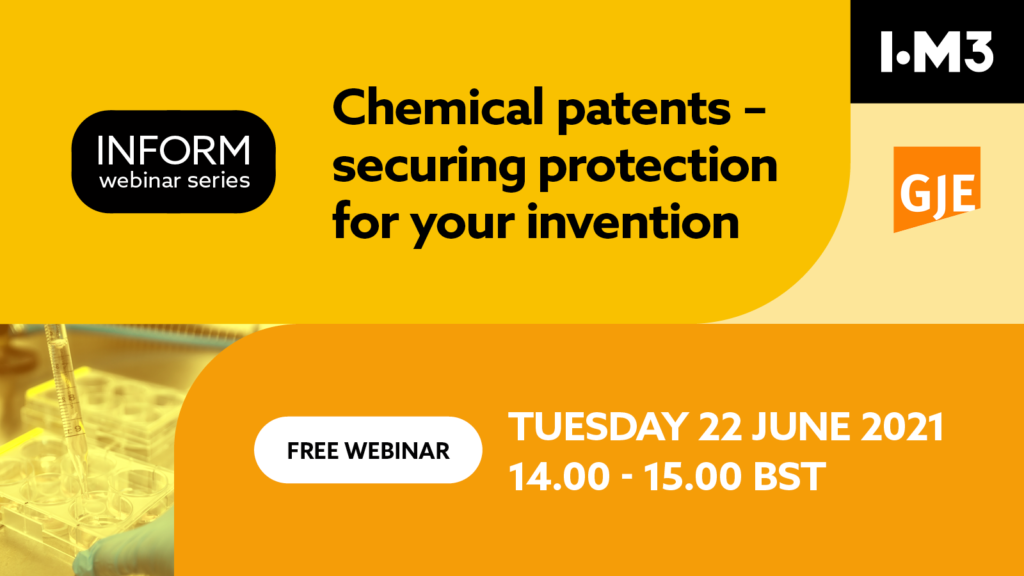 Tuesday 22nd of June, 2021, 2:00pm (London UK – BST) 60 mins
What will the talk cover? 
Inventions dependent on chemistry span many different technology areas – from coatings and polymers, to consumer goods and cosmetics.  As well as giving an overview of the patent process, and the types of chemical inventions you can patent, the talk will also give key tips on how to arrive at a patent that will withstand the patent examination process, and be robust to challenges from third parties.  For example, framing the patent around the central part of the invention, and getting the right kind of experimental data, is key for innovators within the chemical space to secure useful and resilient patent protection.
In addition, the talk will cover what innovators can hope to gain from the patent process – how they can derive value from patents, from increasing their attractiveness to investors, to gaining leverage over their competitors.
Attendees of the webinar will leave with a knowledge of the patent process, the risks and the value associated with the patent process, as well as practical tips on how to secure protection for their chemical invention.
Who is the webinar aimed at?
This session will be useful to anyone that wants to find out more about the patent process, including companies that already have one or more patents, and companies who are considering filing a patent.
This talk would be suited to people with a variety of job titles:
CEOs: as the talk will cover what value you can get from a patent
CTOs and R&D personnel: as the talk will cover the technical aspects of patents
Who will be speaking?
Rebecca Matheson is a Chartered and European Patent Attorney, specialising in the chemical and pharmaceutical fields.  Rebecca works across a diverse range of technology areas, including polymers, detergents, cosmetics, medical devices, and drug formulations.  Rebecca is a trusted advisor for companies ranging from large multinationals to SMEs, and enjoys helping her clients make use of the patent process to support their commercial goals.  Rebecca has experience in drafting and prosecuting patent applications, including coordinating global portfolios.  Rebecca has a keen interest in oppositions and appeals, and has an impressive track record with attacking and defending patents at the European Patent Office on behalf of her clients.  This experience has helped Rebecca gain full appreciation of how best to "waterproof" her client's cases from an early stage.