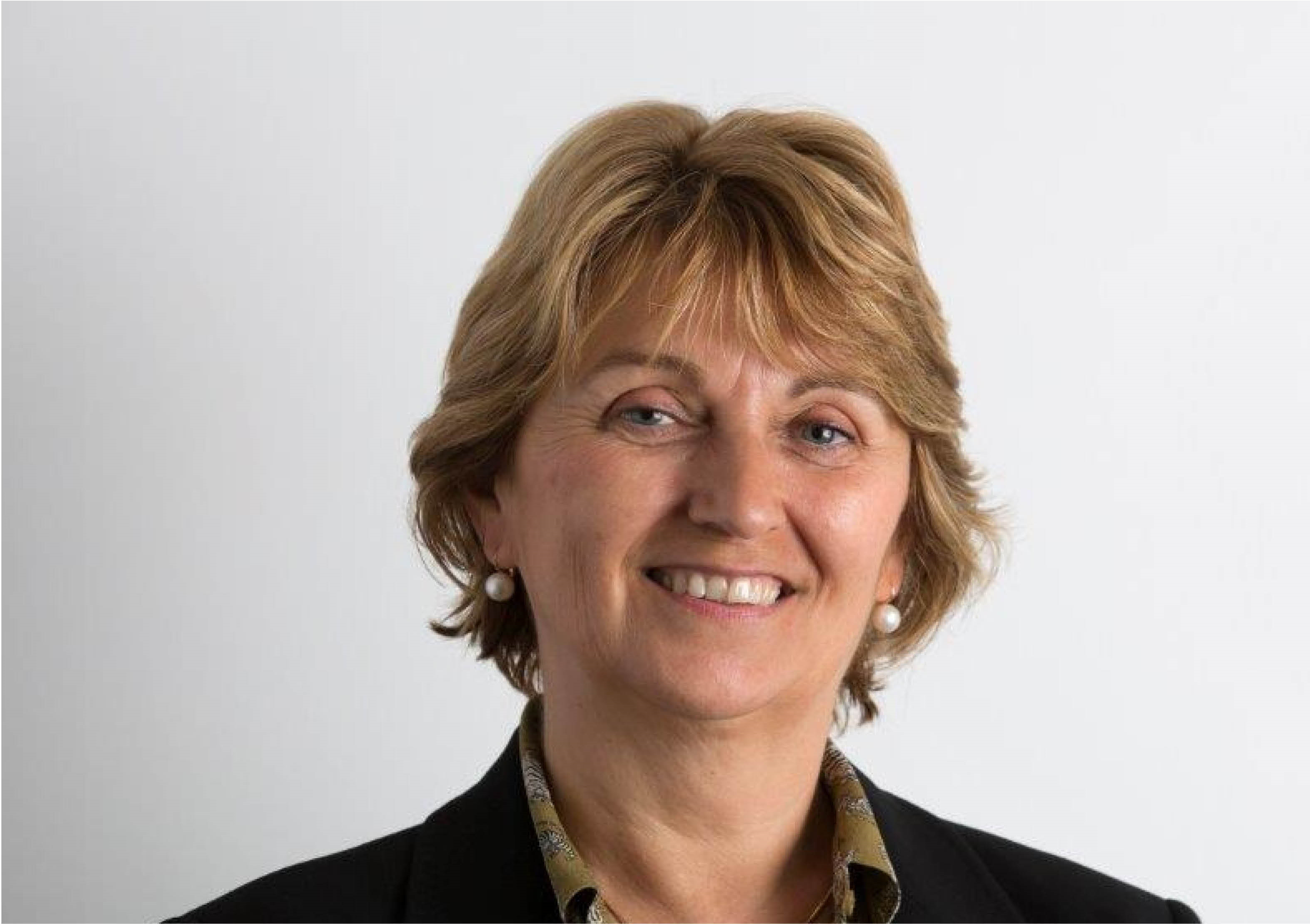 In celebration of International Women's Day 2022, and in continuation of the GJE Role Model Series, we have interviewed the inventor Beverley Brown, who is the Chief Scientist at SmartKem Ltd – a leading company in the field of Application Specific Organic Materials for Organic Electronics. The GJE Role Model Series aims to celebrate the achievements of people from under-represented groups within STEM, highlight the progress that has been made to make organisations more inclusive, and discuss what still remains to be done. Beverley holds a degree in Chemistry and a PhD in Synthetic Organic Chemistry from the University of Glasgow. After starting her career in Imperial Chemical Industries (ICI) in the corporate R&D 'New Science' division, she progressed through various technology management roles in ICI/Zeneca/Avecia over a period of 20 years. Now, as the Chief Scientist of SmartKem, she oversees the company's materials R&D and in addition, manages the company's IP portfolio with the assistance of patent attorneys at GJE.
What is your field of research, and have you been involved in the patent process?
"I am a self-professed chemistry geek mainly because of the order and structure that it delivers, where trends in elemental properties can be predicted from the rows (groups) and columns (periods) of Mendeleev's periodic table. My daughter will attest to this as she learned the periodic table not long after her times tables!
Whilst I am an organic or materials chemist at heart, my first job was with ICI's Electrochemistry team. As the only non-electrochemist in the team and, incidentally, the only woman, I was tasked with designing novel chemical processes for ICI's industrial electrolyser. The highlight of this work was that I was a member of the electrolyser team who received a Queens Award for Industry. Due to its large size, ICI could afford to have a culture of taking well-rounded scientists, dropping them into a science area that was unfamiliar to them and hoping that the immersion would generate a fresh approach to that team's scientific problem-solving. The company also had an approach of moving post-graduate recruits into a different technical field every two to three years and providing a first-rate series of training courses aimed at strengthening scientists' business understanding.
I very happily remained with ICI/Zeneca/Avecia for almost 20 years (!) in a series of progressively more challenging technology management roles. I rapidly progressed through the ranks, always working in high-tech, specialty chemistry roles, for example developing UV curable coatings for optical fibres that were used in telecommunications. ICI's optical fibre coatings were used in transatlantic submarine cables, so they had to be exceptionally reliable while not being too appetising to sharks!
In my current role, I am Chief Scientist at SmartKem, Inc. I joined this SME on a full-time basis in 2014 and have been involved in several funding rounds, culminating with the successful completion of a $24.6 million funding round earlier this year. My current field of research is in the design of novel, higher performance Organic Semiconductor materials and the passive interlayer materials used to print flexible electronic circuits. The role is exciting, technically challenging, multi-faceted and includes managing the Company's IP portfolio, involving working closely with the expert assistance of Gill Jennings and Every LLP who have supported the company for almost ten years. I enjoy and have been actively involved in the patenting process throughout my career, from the perspective of being a named inventor on many patents and from the viewpoint of securing non-infringing technology options for the company."
What are your career highlights?
"Looking back over my career, key highlights for me include: my first ever published paper (Chem Comms, back in 1984); receiving Queen's Award Medal (probably a bigger deal for my parents if I'm honest); my first patent filing; becoming senior R&D manager at Zeneca a year after returning from maternity leave and becoming Chief Scientist with SmartKem, Inc. with the ongoing benefit of working in a technology field that I still find interesting and challenging every day while providing the opportunity to work with a team of incredibly smart scientists and an excellent commercial team."
Have you have faced any barriers as a woman in a STEM career?
"It sounds clichéd, but there has been a distinct lack of female role models in the companies that I have worked in, and in those I have collaborated with worldwide. There have been disheartening instances when I have heard men comment that certain senior women were 'aggressive' and 'unlikeable', while their male counterparts having the same behaviours were simply go-getters. But at the end of the day, I still believe that I have been judged and promoted on ability. As a woman in STEM, I would advise being thick-skinned. I have attended several meetings with junior male colleagues, and on introduction it was assumed that he was the more senior person. The best approach is to be robust, excellent at your job, be well briefed and concise in your discussions."
Have you noticed any progress in diversity and inclusion throughout the course of your career?
"In my experience, the number of female scientists I have encountered in most organisations has generally been less than 20%, and typically they have been employed in more junior roles. I am pleased to say that in the past 10 years, I have worked with many more female IP lawyers, and with many excellent female business executives. It was also refreshing to observe that there were so many senior women in Octopus Ventures, an investor in SmartKem, Inc."
What advice would you give to women considering a career in STEM?
"If you are motivated mainly by accolades, be wary of a career in STEM. Since its inception in 1901, there have only been seven female Nobel laureates in chemistry. As for being thick-skinned, the genius scientist Lise Meitner was nominated twenty-nine times for the physics Nobel prize and nineteen times for the chemistry Nobel prize but was never awarded this honour. However, there may be huge scope for optimism, as four Nobel medal recipients in the last eleven years have been female. Moreover, it is fantastic to see that female scientists have been well and truly at the forefront of breakthroughs in Covid-19 research.
A career in STEM is likely to be male-dominated, and you may be the only woman in your laboratory, but 99% of the time you will not be considering this, you will be enjoying the science. If you can, try to get the support of a mentor who is well-respected. Do your job better than anyone else, be likable, be tenacious."
GJE celebrates gender diversity and equal opportunity in the IP profession. GJE is a proud member of IPInclusive and a supporter of Women in IP.