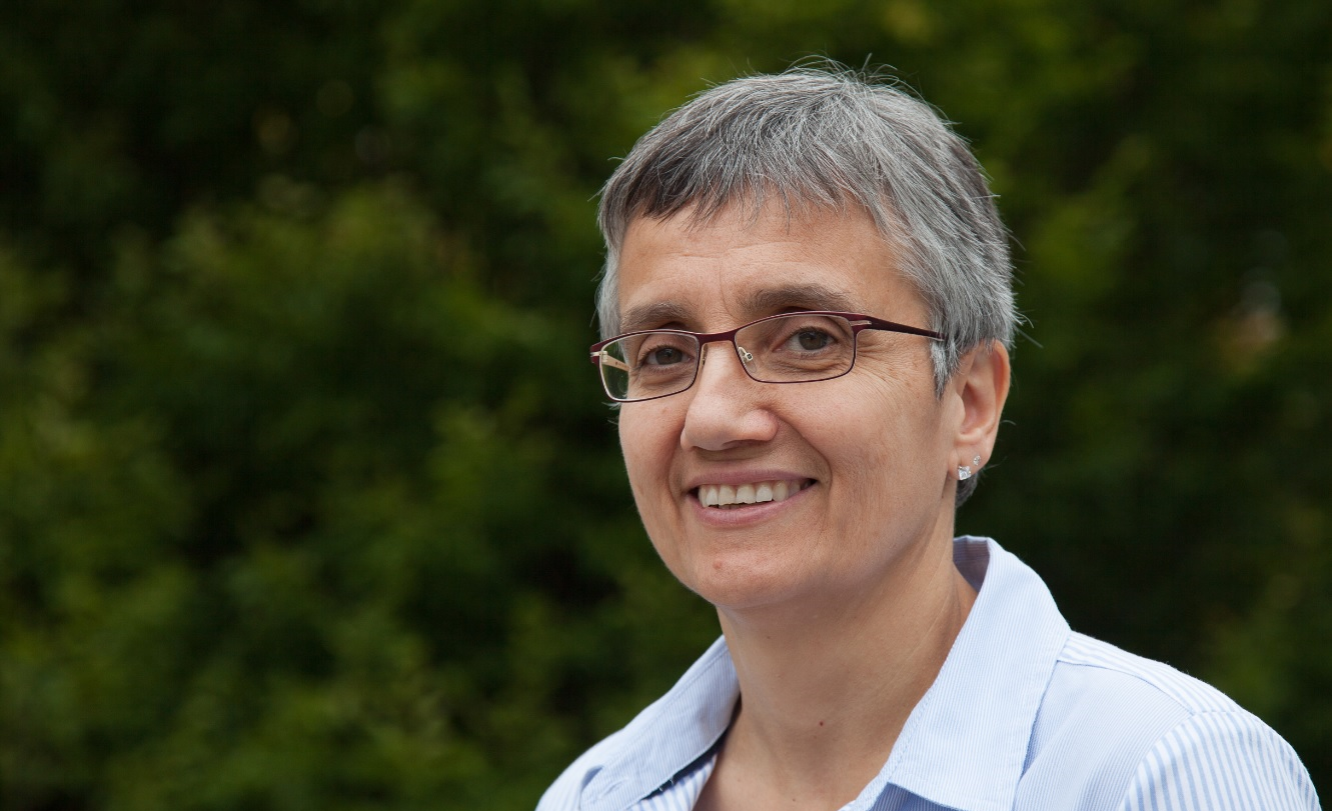 Continuing on the GJE Role Model Series, which aims to celebrate the achievements of people from under-represented groups within STEM, highlight the progress that has been made to make organisations more inclusive, and discuss what still remains to be done, we have interviewed the inventor Régine Labeque. Régine is a Vice President, Victor Mills Society at the international consumer goods corporation Procter & Gamble. She started in the Fabric and Home Care Brussels innovation centre, and has progressed through the P&G technical track to the highest position in a career spanning three decades. Régine is from a small rural village in France, holds a degree in Chemistry from Chimie Industrielle de Lyon, and a Masters and PhD from the Wayne State University in Detroit in the US. She is a prolific inventor and is named on over 75 patents.
What is your field of research, and have you been involved in the patent process?
"At school, I enjoyed maths and science, and I excelled in these disciplines. My teachers encouraged me to enrol in preparatory classes. In France, "preparatory classes" are specialized to prepare for highly selective competitive exams required for admission into top engineering schools. At that time, I had little idea about what the program entailed or what career opportunities it could lead to, as there were no role models around me. Following these, I joined ESCIL in Lyon, a chemistry school, where I discovered my passion for chemistry.
After completing my master's degree in the US, I pursued a PhD in organic chemistry with a minor in biochemistry and a post-doctorate at MIT in Boston. Eventually, I returned to Europe and joined P&G Brussels in 1991, where I focused on formulating laundry detergents and developing water-soluble film for unit dose detergents. Throughout my time at P&G, I have been heavily involved in the patent process, which I find fundamental to our work. While I was fortunate to have exposure to patents during my post-doctorate, it is an area that is not sufficiently taught at universities. My first manager at P&G was also involved in the patent process and provided valuable coaching. I also partnered successfully with patent attorneys, and this was fundamental to develop skills in this area."
What are your career highlights?
"One of my career highlights is my involvement in the launch of Tide and Ariel PODs. I was a part of the project from its inception to the product launch, and it was immensely satisfying to see the product on the shelves and witness the segment's growth. Explaining my work to my family is usually challenging, but this project was an exception. I could easily explain my role in it, and my family is proud to share with their friends that I played a part in the development of Ariel PODs. I also encouraged them to try the product."
Have you have faced any barriers as a woman in a STEM career?
"In my personal experience, I do not believe that I have faced any barriers as a woman in a STEM career. However, as I reflect on my academic and professional journey, I realize that I must have had supportive mentors and advocates who guided me along the way, even if I was not aware of it at the time. Growing up, I witnessed my mother navigate a challenging environment as a single woman, which may have prepared me to face any obstacles head-on. During my education, my professors have helped me and have provided me the reassurance that I could succeed and guided me to the right education. At P&G, I have always focused on the work that I am passionate about, and I have been fortunate to have sponsors who have supported my career development. However, I understand that not all women have the same level of support or access to role models. Even though this has changed over the years but the environment in technical fields can be challenging. Sometimes, the criticism that young scientists receive in meetings can be harsh and intimidating, which can affect their self-esteem and self-confidence, especially for women. I realized that my education in preparatory classes in France and the PhD in the USA have prepared me for this. Therefore, we need to adopt different ways of managing work to create a more inclusive environment and ensuring senior leaders understand the impact they have (this is most often "unconscious")"
Have you noticed any progress in diversity and inclusion throughout the course of your career?
"Over the course of my 32-year career, I have witnessed a significant change in the culture of the industry with respect to diversity and inclusion, although there is still more work to be done. Companies like P&G are now prioritizing Equality and Inclusion, and one major shift I have noticed is the engagement of men in the effort to create a more inclusive workplace. We need to continue to work on our culture to ensure that everyone feels included and can contribute fully to their potential. This requires understanding what gender equity is and why it matters, recognizing and addressing our unconscious biases, and promoting inclusive leadership. Our programs at P&G focus on these elements. It's important to note that diverse organizations have been shown to be more successful, which provides a strong business case for continuing to drive progress in this area."
What advice would you give to women considering a career in STEM?
"If you have a passion for STEM, I would strongly encourage you to pursue it. Don't let anyone discourage you or tell you that it's not a career path for women. However, it's important to surround yourself with experienced people who can help guide and support you as you navigate your career. Build a strong network of allies who can help you build your self-confidence and provide you with the support you need to succeed. Seek out a mentor who can offer guidance and advice on how to overcome any challenges you may face. Remember that you are capable and deserving of a successful career in STEM, and don't let anyone tell you otherwise."
As told to Brenna Howley.
At GJE, our patent and trademark attorneys are highly experienced in obtaining effective patent protection for a diverse range of clients, from start-ups to international corporations. To discuss your intellectual property strategy, please do get in touch.
Our firm also celebrates gender diversity and equal opportunity in the IP profession. GJE is a proud member of IPInclusive and supporter of Women in IP.