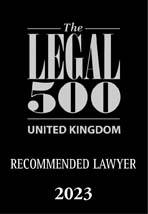 Ross Cummings
Partner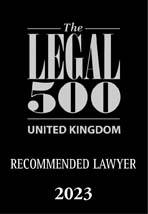 Ross has a wealth of experience in the IP profession, including not only patent drafting and global patent prosecution, but also specialist work supporting product life cycle management strategy, and strategic operational and investment decisions.  The latter activities informed in particular by a period spent in-house at a multinational pharmaceutical company.
Ross is known for his clear and accessible explanations of complex matters and has a strong track record of getting challenging biotech patents granted at the European Patent Office.  Ross also has an over 90% success rate with European oppositions and appeals, both defending and opposing.
Ross works directly with a diverse range of clients, including UK and EU-based SMEs, UK universities and spin-outs, and large multinational companies.  In addition, Ross manages European patent portfolios and oppositions on behalf of overseas clients, particularly US-based companies.  Ross also has significant experience performing freedom to operate and infringement analysis of European patents for multinational pharmaceutical companies, as well as patent due diligence activities for investors in the biotech space.
Ross is experienced in obtaining supplementary protection certificates (SPCs) and foreign patent term extensions for biotech inventions, in particular vaccines.
In his spare time, Ross enjoys spending quality time with his wife and young children and cooking family meals.  Ross also loves a good sci-fi book or movie, and weightlifting when time permits.
Ross works on a variety of inventions in the biotechnology, diagnostic and therapeutic fields, but has particular expertise in:
Cell and Gene therapies, including CAR-T therapeutics
Antibody therapeutics, including antibody conjugates
Vaccines and mRNA technologies
Gene sequencing and genetic engineering
Microbiome therapies and microbiology
Drug re-purposing, formulations and dosage regimes
Drug delivery and implantable devices
Agricultural biotech, including alternative protein
European Patent Attorney
UK Patent Attorney
Fellow of the Chartered Institute of Patent Attorneys (CIPA)
Member of the European Patent Institute (EPI)
Ross graduated from the University of Edinburgh with an Honours Degree in Medical Microbiology.  Ross then obtained a PhD in Molecular Biology and Biochemistry from the London School of Hygiene and Tropical Medicine investigating the role of cyclic nucleotide phosphodiesterases in the malaria parasite.
Ross joined the patent profession in 2006 and qualified as a Chartered Patent Attorney in 2011 and a European Patent Attorney in 2012 while working at another top tier firm of patent attorneys.  Ross joined GJE in 2017 and became a Partner in 2022.