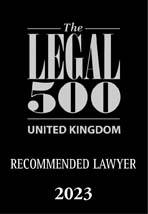 Ian Jones
Partner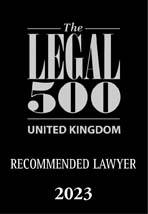 Drawing on a decade of experience, Ian Jones advises pharmaceutical and industrial chemistry companies, as well as those in the biotechnology and medical devices sectors, on how to protect their innovation and leverage the value of their intellectual property. He is often credited by his client's as being their external "in-house" IP Counsel.
Working with a wide range of clients, Ian guides start-ups through the fundamentals of IP, helping them understand how IP can support their business. He assists spin-outs and SMEs to establish and develop their IP portfolios, and has helped multinational corporations by delivering clear and actionable recommendations on their IP. Ian's commercial advice is supported by a wealth of experience in patent drafting and global prosecution, including the UK, Europe, the US and East Asia.
Outside of the office, Ian spends his time on home improvements, boasting a healthy collections of power tools, and the scars to prove it.
Ian deals with a broad range of technologies, and specialises in:
New chemical entities in the pharmaceutical sector, particularly derived from artificial intelligence
Drug repositioning/repurposing, formulations and dosage regimens
Process chemistry, home and personal care products, and polymers
Supplementary Protection Certificate (SPC) and patent term extensions
Hosting innovation capture sessions to identify and harvest patentable products
Conducting patent landscaping and Freedom-to-Operate analysis to minimise third-party IP risk
Patent portfolio and asset management
Devising and implementing patent evergreening strategies to extend product lifecycle and maximise product revenue
Conducting due diligence on behalf of investors to audit and evaluate IP, including patent-product mapping
European Patent Attorney
UK Patent Attorney
CIPA Basic IP Litigation Certificate affording advocacy rights at the IPEC (UK)
Fellow of the Chartered Institute of Patent Attorneys (CIPA)
Member of the European Patent Institute (EPI)
Ian graduated from University of Cardiff with a First Class (Hons) Master's Degree in Chemistry, and subsequently completed a PhD in organic chemistry from the same institute. He also holds a Postgraduate Diploma in Intellectual Property Law from University of Manchester.
Ian joined the patent profession in 2012, after a successful career in pharmaceutical research. He gained experience at other top tier UK firms before joining GJE 2016, and joining the partnership in 2022.