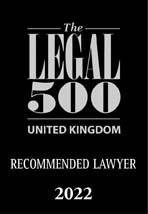 John Fisher
Partner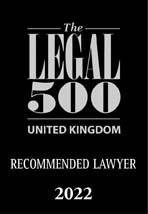 John is an experienced European and UK Patent Attorney who works with a wide variety of technologies in the chemical sector.  He has a busy prosecution portfolio that complements a substantial EPO opposition practice.
John enjoys working with clients that range in size from start-ups to major multinationals.  Notable clients include a major multinational consumer goods corporation, a leading global provider of printing technologies, and a UK-based innovator in the lithium-ion battery space.  John also works closely with a number of leading attorney firms in the US and the Far East to secure European and UK patent protection for their clients.
John has a growing reputation for his expertise as an advocate in contentious inter-partes proceedings at the European Patent Office.  He makes around 20 appearances before the EPO Opposition Divisions and Boards of Appeal each year and is adept at handling multiple proceedings in parallel for related cases.  His opposition experience is also invaluable for his prosecution clients, enabling him to anticipate problems and to adopt strategies in pre-grant proceedings to future-proof those cases that are likely to be opposed.
John was the lead attorney for the patentee in the high-profile EPO Board of Appeal decision T1621/16.  This case was widely reported in the IP media for the important precedent it set in relation to the assessment of added subject-matter, and was recognised as "Impact Case of the Year" at the MIP EMEA Awards 2021.
John has particular expertise in:
Polymer chemistry and adhesives
Consumer chemistry
Commodity chemicals and intermediates
Electroactive materials for lithium-ion batteries
Catalysis
Synthetic organic chemistry
Oil and gas recovery and refining
Inks and printing technologies
Materials
Medical consumables
Pharmaceuticals
European Patent Attorney
UK Patent Attorney
Fellow of the Chartered Institute of Patent Attorneys (CIPA)
Member of the European Patent Institute (EPI)
John graduated from King's College London with a First Class Master's Degree in Chemistry.  He went on to complete a D.Phil in Organic Chemistry at Oxford University, specialising in natural product synthesis.
John entered the patent profession in 2006 and qualified as a European and UK Patent Attorney in 2010.  He joined GJE as a Partner in 2019.