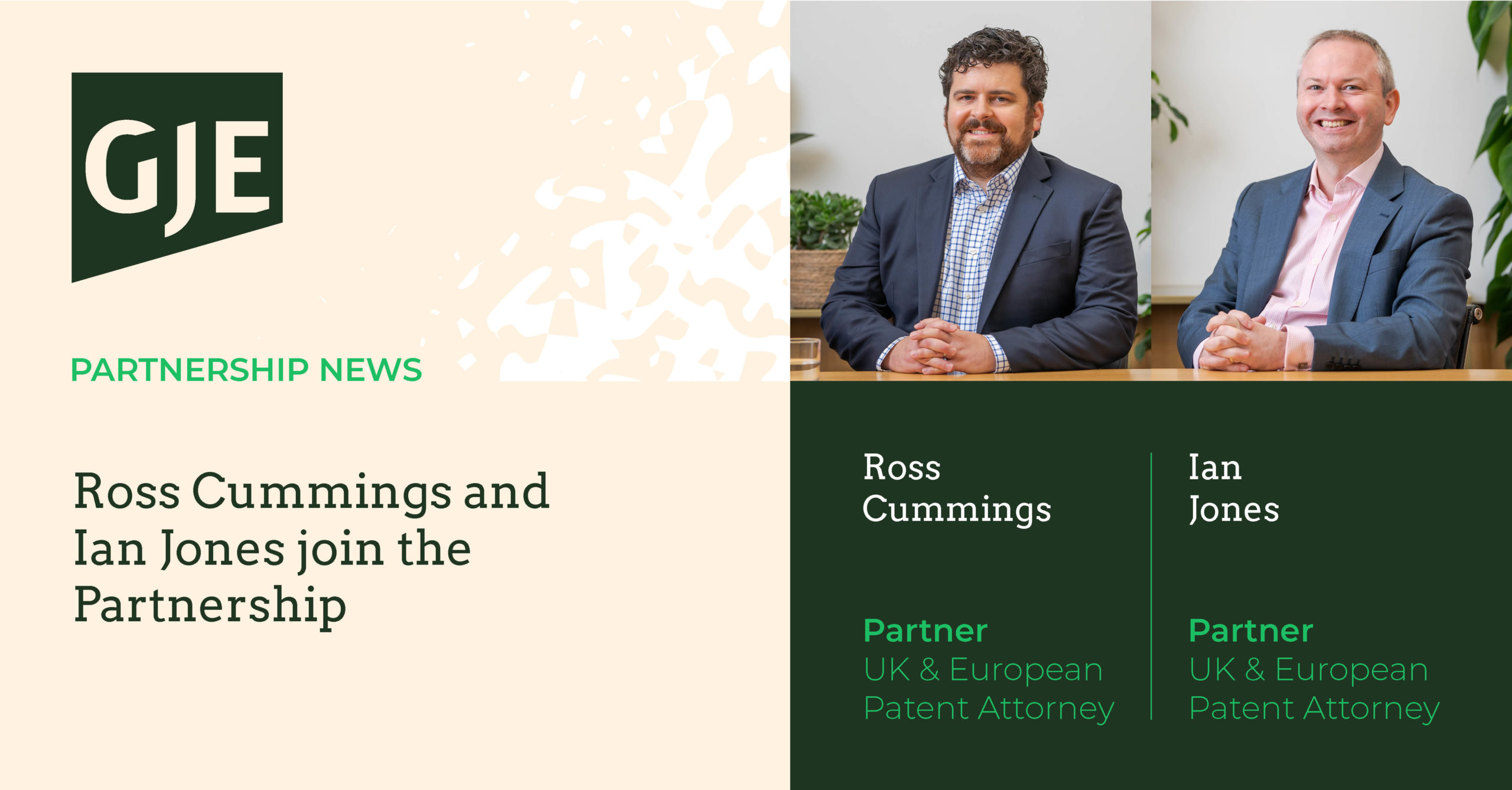 We are delighted to announce that Ross Cummings and Ian Jones have joined the Partnership.
Ross Cummings joined GJE in 2017, having previously worked at another top tier firm of patent and trade mark attorneys. Ross also spent two years working in-house as Intellectual Property Counsel at a multinational pharmaceutical company between these roles. He specialises in the biotechnology, diagnostics and therapeutics fields but he also assists clients in the medical device field.
Ross Cummings commented: "I am delighted to have been invited to join the Partnership. Our life science team is second to none and I am excited to further contribute to the growth of our biotech practice and continue working with our fantastic clients in my new capacity as partner."
Ian Jones joined the patent profession in 2012, after a successful career in pharmaceutical research. He gained experience at other top tier UK firms before joining Gill Jennings & Every in 2016. Ian advises companies in the pharmaceutical and industrial chemistry sectors on how to protect their innovation and leverage the value of their intellectual property. He is often credited by his clients as being their external "in-house" IP Counsel.
Ian Jones commented: "Joining the Partnership is a great opportunity for me to increase my contribution to the success of GJE, and I look forward to tackling the challenges that come with my new role."
GJE Chairman, Alasdair MacQuarrie commented: "The promotion of Ian and Ross reflects the continuing growth of our Life Sciences practice. Ian works primarily with high-growth pharma and chemistry clients, and Ross has a well-established biotech practice. Each of them has huge experience in managing large patent portfolios for clients and advising on transactional and strategic matters. At a time when there is so much focus on the importance of life sciences companies, we have an excellent team that can support and advise these companies on how best to protect their innovations."