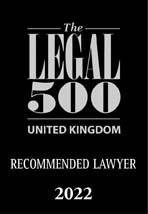 Graham Spenceley
Partner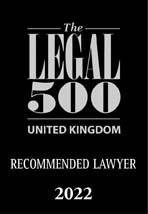 Graham works with a diverse range of clients including multinational corporations, SMEs and start-ups, both UK-based and overseas. Having performed various IP roles in a variety of different organisations, including working in-house for a global pharmaceutical firm for a period of time, Graham has extensive experience in all aspects of IP life-cycle management.  Graham is particularly skilled in the creation of patent rights through patent drafting and prosecution of applications at IP offices worldwide, and is also an expert in the defence and enforcement of those patent rights, due diligence (including for acquisition), product clearance (Freedom-to-Operate; FTO) and product launch strategies.
Always approachable, Graham has a knack of being able to break down complex IP issues into manageable bite-size chunks for his clients to understand and digest.  Graham believes that regular meetings and contact are important for understanding a client's business and being able to provide the most appropriate strategic IP advice at all times, which most importantly supports the commercial aims and business plans of his clients.
Indeed, in the Legal 500, client testimonials have rated Graham as "extremely approachable", "incredibly knowledgeable", "able to communicate complex subjects in a way which is easy to understand and consider" and "have no hesitation in instructing or recommending Graham".
Graham has also been an examiner for the Patent Examination Board (PEB), for both FD2 (previously P3) and FD4 (previously P6).
Having a mechanical engineering background, Graham works across a broad range of technology sectors, but has particular experience in:
Agricultural Technology (Agri-tech)
Medical devices
Digital printing technology
Automotive engineering, including engines and power trains
Oil & Gas engineering, including surveying and extraction technologies
Aeronautical and Space engineering
Micro-pump, pumping and filtration technology
Unmanned vehicles / drones
MEMS and devices
Wind Turbine technology
European Patent Attorney
UK Patent Attorney
Fellow of the Chartered Institute of Patent Attorneys (CIPA)
Member of the European Patent Institute (EPI)
Member of the Institution of Mechanical Engineers (iMechE)
Graham graduated from Loughborough University with a BEng (Hons) in Mechanical Engineering.  He went on to obtain his MSc in Management of Intellectual Property from Queen Mary University of London.
Graham originally joined GJE as a trainee in 2006.  He subsequently worked in-house as IP Counsel for a global pharmaceutical company, before moving back into private practice where he honed his skills at another top-tier UK IP firm for a period of time.  Graham returned home to GJE in 2018, and joined the Partnership in 2020.