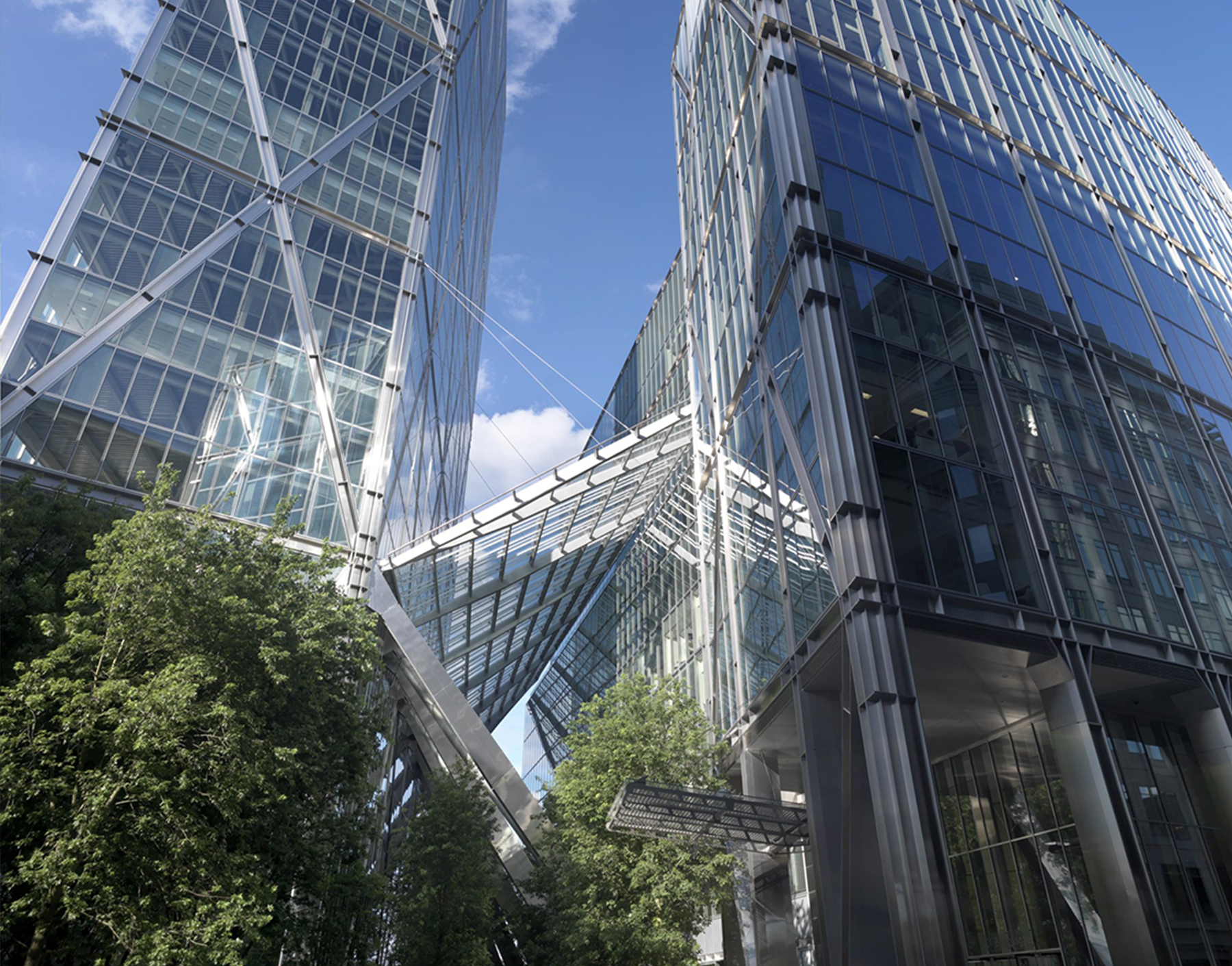 Fee earner career path

Our success is down to the people we employ, who, above all, are engaged in our business and committed to our success.  There are only a few more than 125 of us, so we're small and friendly enough for you to get to know everyone – and big enough to offer you a broad range of interesting work and great career prospects.

We'll support you to develop your skills and advance your career.  All our graduates undergo a comprehensive and highly rewarding training programme, leading to professional qualification.

Month 1 - September +

You and a handful of other trainees will join the firm and begin on the job training.  An onboarding programme will help you get to grips with the patent world and how things work at GJE, through seminars, workshops and one-to-one meetings with a range of teams.

1 Year +

Towards the end of your first year, you will enrol in the Postgraduate Certificate in Intellectual Property Law – at our expense.  This 13 week course will give you a strong grounding in Intellectual Property.  You won't be on your own – other trainees will join you, and senior colleagues are there to coach and support you, using their knowledge and experience to guide you and develop your learning.

Tom Blackburn is one of our recent starters – read his story here.

2 Years +

After completing two years' training, and having received your Certificate in Intellectual Property Law, you will be ready to sit the Pre-European Qualifying Examination.  We will support you with further training and provide all the resources you need to pass this exam, including internal workshops and study groups.

Read on to find out how James Taylor has been finding the job so far, here.

3 Years +

After another year of practical experience, you will be ready for the European Qualifying Examinations (EQEs).  Passing this will qualify you as a European patent attorney – giving you the new job title of 'Associate' and a hefty pay rise!

Get the inside scoop from Associate Alex Kelly here.

4 Years +

To qualify as a Chartered patent attorney, you will sit the PEB Final Examinations (British Finals).  Finally and following dual qualification, you will undergo the CIPA Basic Litigation course to ensure you become a well-rounded attorney.

6 Years +

At GJE, the role of Senior Associate represents a significant step up from that of an Associate.  The firm provides ample opportunity for progression and development post qualification and the rest is up to you.  Promotion to Senior Associate gives you much more independence and the resources and support to build your own practice; a vital component to show you're ready for partnership.

Read more about Rebecca Matheson's experience as a Senior Associate here.

10 Years +

The top of the patent career ladder, you and your fellow partners are responsible for managing the firm and all that entails.  Partnership also involves managing and growing your own practice and the responsibility of supervising and coaching other fee earners in your practice group.

Find out more about life as a partner at GJE from Heather Scott, here.

Some of our partners take on an additional role which could be to spearhead a key operational aspect of our business or to steer its strategic direction.

Michael Lord is a member of our managing committee, which oversees the business, ensuring that it thrives, creating growth and opportunities for our employees.
Benefits
Our benefits package is comprehensive.  It's designed to support all our employees through the different stages of their lives.  No need to pick and mix, everything is available.
Frequently asked questions
How do I apply?
Submit your CV and covering letter via our recruitment portal by following the link from the vacancy you are interested in. Your covering letter is your opportunity to tell us just why you will make an excellent patent or trade mark attorney.
Academic achievements are important, so too is the ability to articulate ideas accurately and concisely. An analytical mind, drive and ambition and attention to detail are also key skills that we look for. Your covering letter is the perfect place to demonstrate these skills by reference to your curricular and extra-curricular activities and any work experience you may have.
Can you tell me about the Certificate in Intellectual Property?
This is the first qualification you need under your belt. The course takes place remotely or at Queen Mary, University of London (Lincoln's Inn Fields campus), depending on the situation regarding COVID-19. The firm provides paid study leave for attendance of all lectures and examinations. You will be expected to come to work for an agreed period each week to maintain the practical side of your training.
What qualifications does GJE look for ?
For trainee attorney roles, the degree subject will depend on the position and team, but as a minimum, we would expect a 2:1 or a 1st class first degree and strong A levels & GCSEs or equivalent (mainly As & A*s). Please list all of your qualifications and the grades you achieved.
What wellbeing support do you provide trainees?
Your wellbeing is important to us and as such we have a variety of initiatives in place for all our employees covering the four key wellbeing areas: physical, mental, financial and social. Our initiatives include mental health first aiders, wellness actions plans and confidential advice and counselling.
Where will the interviews take place?
If you are comfortable travelling to the London office and are able to do so, we would love to meet you in person. There is no expectation that you should come to the London office and we are fully set up to conduct interviews remotely. Our aim is to be flexible and for our candidates to be as comfortable as possible during these unprecedented times whilst interviewing with us. We interview on an ongoing basis, depending on candidate and team availability, and we cover reasonable travel expenses (public transport).
What type of work can I expect to do?
At GJE, all our trainees are exposed to a broad range of work. You can expect to be working extensively with some of our many direct clients, who range from start-ups to multinationals. As well as assisting in the management and prosecution of global portfolios, you will be involved extensively in the drafting of new patent applications. You will be encouraged to forge your own relationships with clients from the start and we will help you to develop the client care skills and commercial understanding which are essential to the way we do things here at GJE.
Can you tell me what the interview process entails?
There are two stages. At the first stage you will be interviewed by a partner and a member of the HR team and asked to complete a test (there is no preparation required for the test). There is another interview at the second stage with senior members of the relevant practice group, followed by a lunch with a couple of our trainees.
How about the social side?
We have a social committee which organise events throughout the year; be it bowling on Brick Lane, treasure hunts around Shoreditch, or the classic party in the lounge, we try to get the whole firm together as often as possible. There are always people willing to go for a hard-earned drink on a Friday and there is, of course, the longstanding curry night. We also have a hectic inter-firm softball schedule each summer.
I can't see a role that suits my degree subject, can I still apply?
Our current vacancies are advertised on our website and you can opt to be notified of new vacancies by creating an account in our recruitment portal. To do this, click "read more" on any advertised vacancy on our website. This will take you to our recruitment portal where you will be able to create an account.
I have dyslexia, do I need to let you know?
Whether you tell us is completely up to you. If you do feel able to let us know, we can consider whether any reasonable adjustments should be made to the recruitment process.